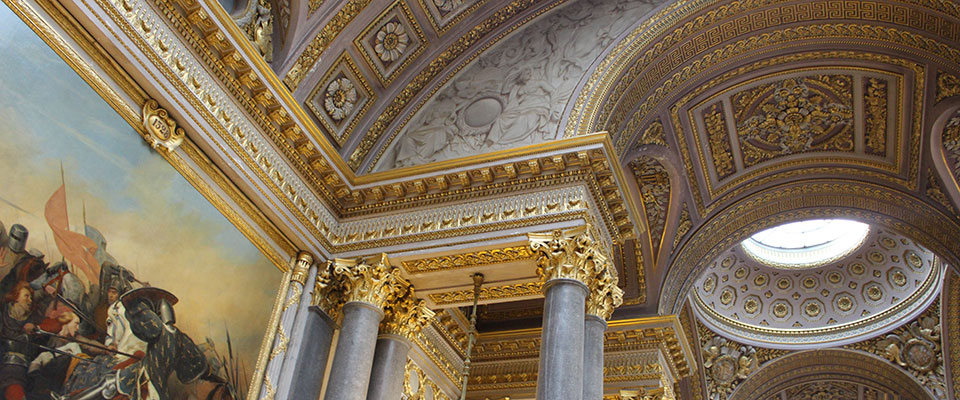 National French Week
National French Week will be held November 1-5, 2021. All events are planned and executed by students currently enrolled in French courses at Jacksonville University.
National French Week is an initiative of the American Association of Teachers of French.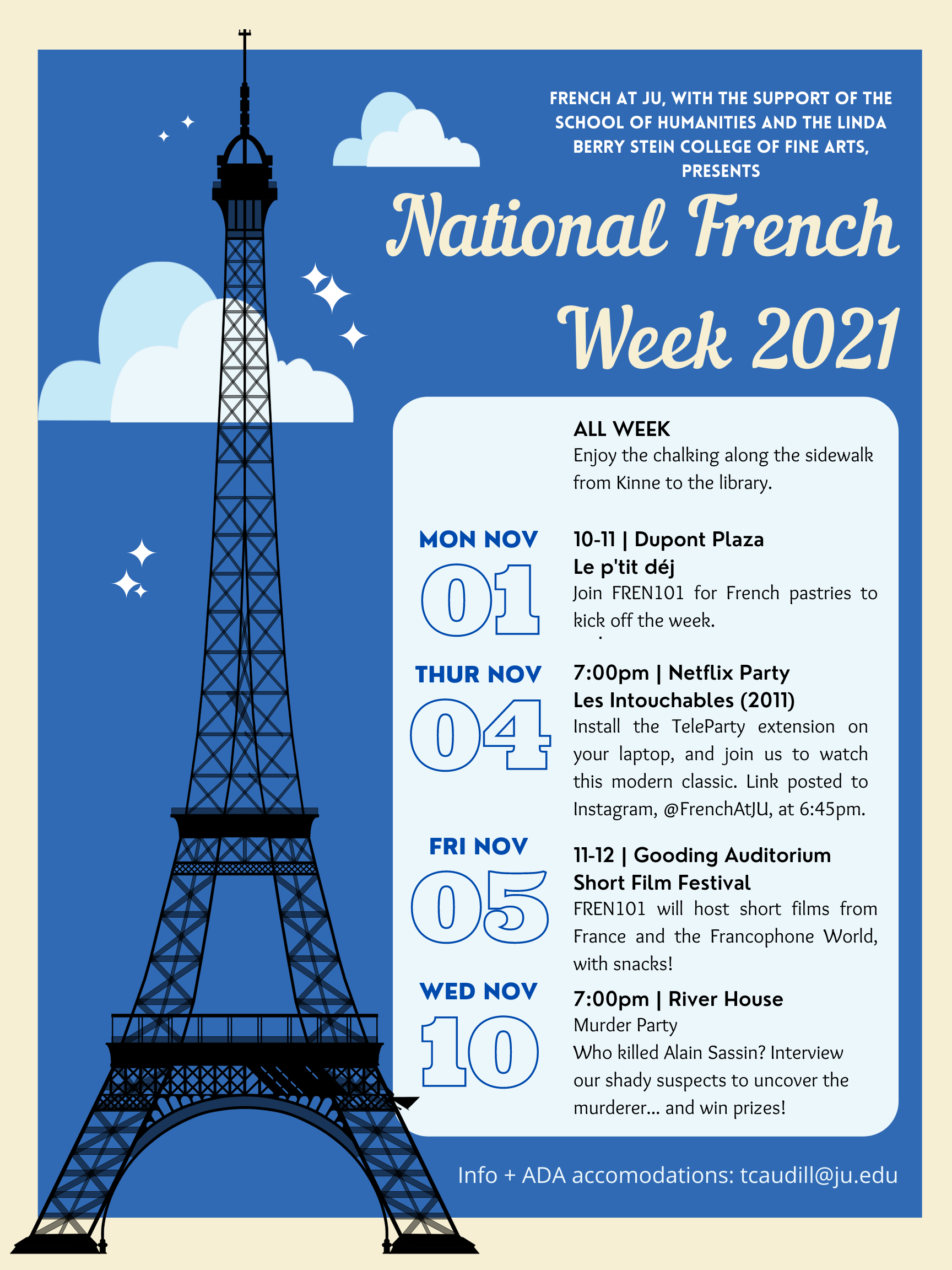 2021 Events
Le Petit Déj!
Date

Monday, November 1, 2021

Time

10:00-10:50 am

Location

Dupont Plaza
FREN 101 will provide coffee, pastries, and games to kick off the week.
Nous parlons français
Date

Monday, November 1, 2021

Time

1:00-1:50 pm + all week viewing

Location

Davis Student Commons
FREN 201 will chalk the sidewalks in front of Davis Student Commons with flags from and facts aboud francophone countries.
Les Intouchables (2011)
Date

Thursday, November 4, 2021

Time

7:00 pm

Location

Netflix Party
Install the Teleparty extension for Chrome or Microsoft Edge and join us on Netflix for a synchronous showing of Les Intouchables. A Netflix account is required to attend!
French Short Film Fest
Date

Friday, November 5, 2021

Time

11-11:50 am

Location

Gooding Auditorium
Enjoy snacks and short films with FREN101.
La Cuisine française
Date

Friday, November 5, 2021

Time

Lunch & Dinner regular hours

Location

Riverview Cafeteria
Thanks to the administrators and staff of JU Dining, a French-inspired menu will be served in the caf at both lunch and dinner. Bon appétit!
Le Meurtre n'est pas un jeu
Date

Wednesday, November 10, 2021

Time

7:00-8:30pm

Location

River House
Put on your detective cap and brush off your French conversational skills! You'll need to interview all of our shady suspects in order to discover qui a tué Alain Sassin? Food, fun, and prizes to be had.