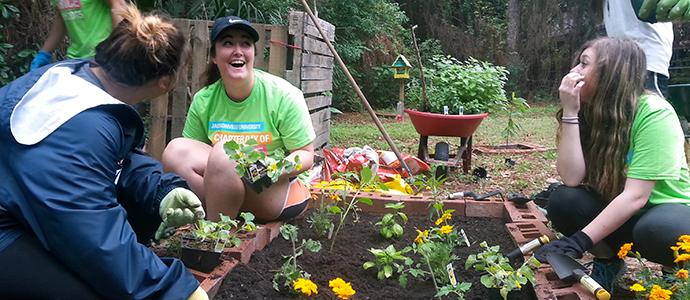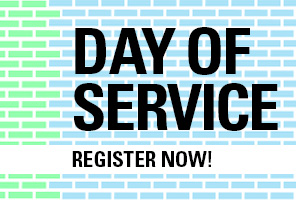 On Friday, April 7, from 8:30 – 11:30 a.m., Jacksonville University will hold its fourth annual Charter Day of Service. Students, faculty, staff, and alumni will have the opportunity to sign up and serve at a volunteer project of their choice. Project partners include Duval County Public Schools, the Cummer Museum of Arts and Gardens, Five Star Veterans Center, the Sulzbacher Center and more. Volunteers will receive free T Shirts, Water and Breakfast provided by one of our generous corporate sponsors PepsiCo.
Date: Friday, April 7

Time: 8:30 – 11:30 a.m.
If you have questions or need more information, contact community@ju.edu. We hope to see you there!