Dolphin 1Cards
​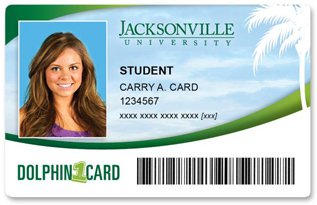 Campus ID cards also known as Dolphin 1Cards are issued at the Campus Security Office between normal business hours. These cards allow you to purchase meal plans on campus, check out books from the library, access certain dormitories and buildings on campus,as well as attend all events and sports games for free. The cards can also be used off campus at local stores and restaurants, for more information please visit www.judolphin1card.com​.
How Much Does a Card Cost?
​The first Dolphin 1 Card you receive is FREE.
​Every card you lose or gets stolen is a $10 charge for reprint.
If your card breaks and you bring the broken card to the Campus Security Office (in the Warehouse), the reprint is FREE of charge.