JU Readmission Information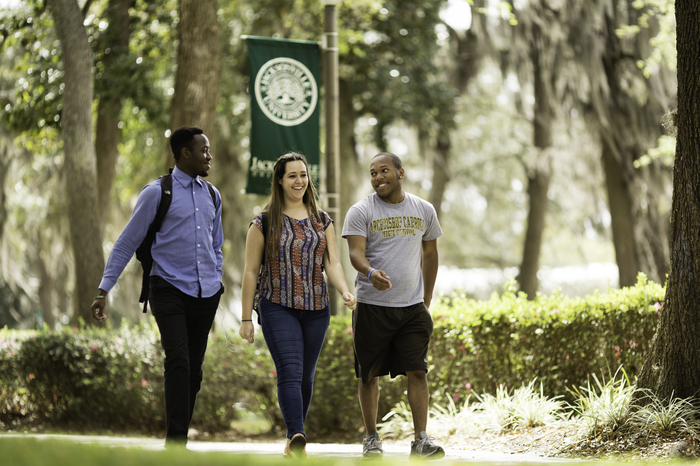 Welcome Back to Jacksonville University
Former students wishing to return to Jacksonville University may apply as a re-admission student through the readmit form below. A readmitted student is defined as a student returning to JU after being away for more than 2 semesters and who has not earned a bachelor's or graduate degree during their time away from JU. If you have graduated from JU or another institution, you may apply for admission through the Office of Admissions.
Military Service
Students who left JU as a result of military service are welcome back to complete their academic program. For more information on returning, please reach out to Mike Mitchell, Director of Veteran and Military Resource Center.
Personal Leave
Students who left JU as a result of personal reasons and were in good academic and financial standing when they left are welcome back to JU. Begin the readmission process.
Academic Suspension
Students who have completed their academic suspension and who were out more than 2 semesters are welcome back to JU. Begin the readmission process. Readmission will be reviewed by the appropriate academic Dean.
Graduate Students
Graduate students may be readmitted to JU upon approval of the program director. Begin the graduate readmission process.
Readmission Process
Complete the Return to Jacksonville University Interest Form
The interest form is reviewed by the Office of the Registrar
Complete any conditions of readmission as required
Register for classes (Self-Service Guide) and meet with the Office of Financial Aid
Contact the Student Accounts
Begin classes
The deadline to apply for readmission is the first day of class for each semster. Please review the academic calendar for semester start dates.