Post-Graduate Certificate Leadership in Healthcare Systems
Why Choose Our Program?
The Leadership in Healthcare Systems (LHS) Post-Graduate Certificate (PGC) allows you to take your nursing education to the next level. Completing this four-course specialization will allow you to experience a focused curriculum that prepares you to take on leadership positions and to influence nursing facility policies. Graduates of this program are eligible to become board certified as a Nurse Executive, a highly respected credential that opens the door to nurse leadership positions.
If you do not have a master's degree or would like to study Leadership in the Healthcare System in greater depth, you may be interested in our Master of Science in Nursing (MSN) in Leadership in the Healthcare System degree program.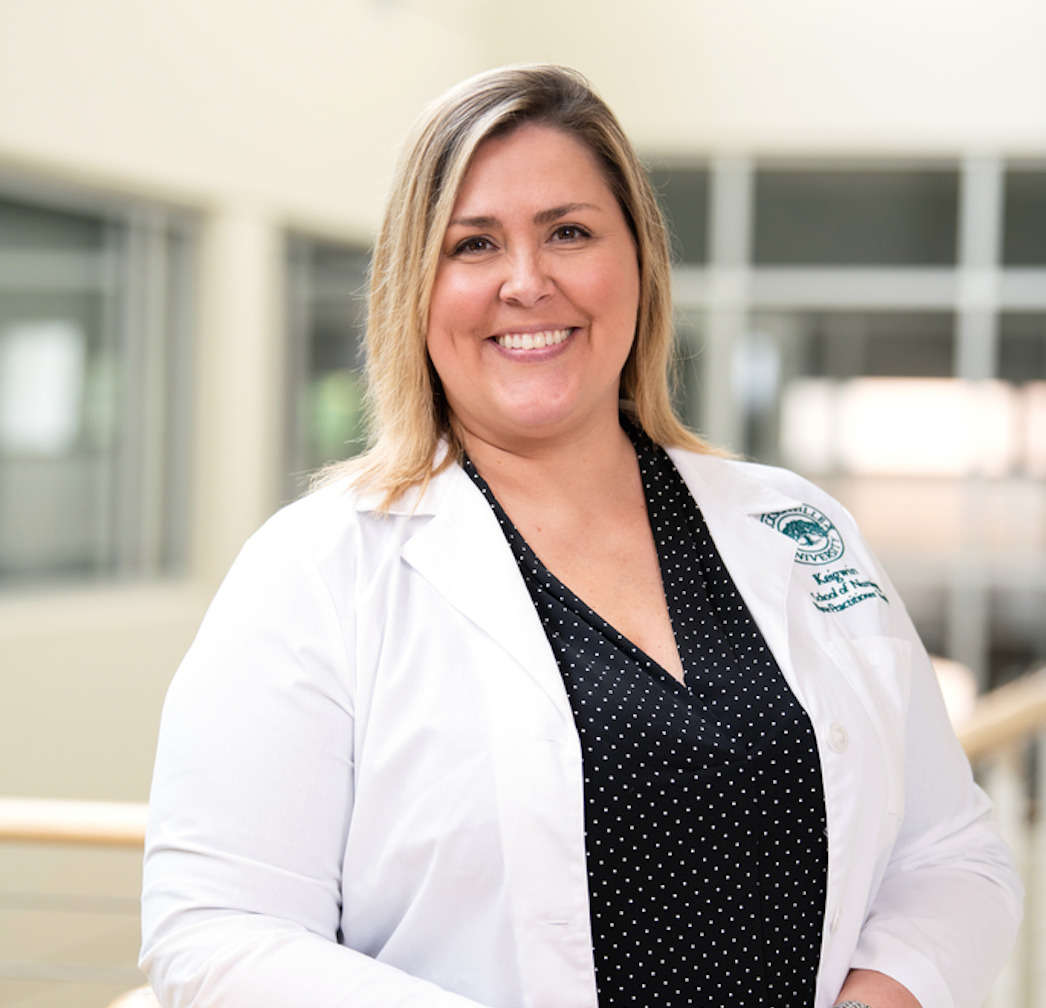 About Our Program
This Leadership in Healthcare Systems Certificate program is fully online, and students are able to enroll every eight weeks. The program is made up of 12 credit hours.
All students are required to complete the following coursework:
NUR 530 - Financial Management of Nursing Systems
NUR 531 - Human Resource Management in Healthcare
NUR 532 - Nursing Leadership in the Healthcare System
NUR 533 - Quality and Safety in Healthcare
Graduate and Post-Graduate Degree OptionsExplore Your Options
In addition to our Leadership in Healthcare Systems post-graduate certificate, we also offer other graduate and post-graduate program options.
Other certificate programs we offer at Jacksonville University include:
If you are interested in studying beyond the graduate level, check out our Doctor of Nursing Practice program!
How to Apply
Completed JU Application
Unofficial transcripts from Colleges & Universities with All Nursing Coursework & Nursing Degrees

GPA of 3.0 or higher on a 4.0 scale

Active U.S. Nursing License
A background check will be required for students participating in clinical practice
The following may be requested of students with a GPA of 3.0 or lower

GRE/GMAT scores
Letters of Recommendation
Statement of Intent
Request for Information
Loading...