Eric Olson Adjunct Instructor, Oboe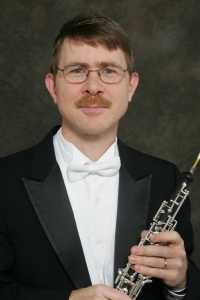 Telephone number

(904) 256-7370
Mr. Olson has been the principal oboist for the Jacksonville Symphony Orchestra since 1986. In 2002, Eric performed as guest principal oboist for five weeks with the Baltimore Symphony, including a two-week tour of Japan. He has also performed with the Chicago Symphony.
Eric has been frequently featured as a soloist with the Jacksonville Symphony Orchestra having performed most of the major concertos. Most recently he performed the Mozart's Symphonie Concertante for four winds and Orchestra. Since 2007, Eric is principal oboist at the Peninsula Music Festival in Wisconsin. Prior to that, he served as principal oboist and faculty member at the Eastern Music Festival for six summers. Olson has also performed at the Marlboro Music Festival, Tanglewood Music Festival, Colorado Music Festival and Aspen Music Festival.
Mr. Olson holds a Bachelor of Music degree from Northwestern University.