Choral Music
Under the direction of Timothy Snyder since 2010, the Jacksonville University Choirs contribute to the cultural life of northeastern Florida by bringing high quality and artistically polished performances of the choral repertoire to campus, the community and the region.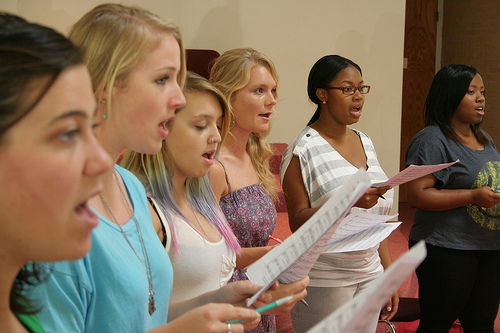 The JU Choirs have performed for conferences of the American Choral Directors Association, the Florida Music Educators Association and the Music Teachers National Association. Other notable performances include concerts in New York's Avery Fisher Hall, England's Canterbury Cathedral and numerous collaborations with the Jacksonville Symphony Orchestra—most recently in January 2016 in acclaimed performances of Mozart's C Minor Mass. The Choirs present over forty concerts each year on campus, in the community and on tour. In 2013, members of the JU Choirs toured in France where they performed at Chartres, La Madeline, Paris and the Basilica of St. Nicholas, Nantes. A concert tour of Italy in May 2016 included performances in Florence, Venice and Rome at St. Peter's Basilica.
There is place for all who wish to sing at JU, regardless of choral experience or major. All interested students are encouraged to join us in one of three main ensembles:
University Women's Choir
University Men's Choir
University Singers
University Women's Choir & University Men's Choir
The University Women's and Men's Choirs are dedicated to the performance of choral music drawn from a variety of genres and styles, including classical and contemporary works, musical theatre, jazz, collegiate Glee Club repertoire and part-songs. An emphasis is placed on vocal development and musicianship skills. Each semester, the Women's and Men's Choirs join together as the University Chorale to present works for large mixed chorus . No Audition Required.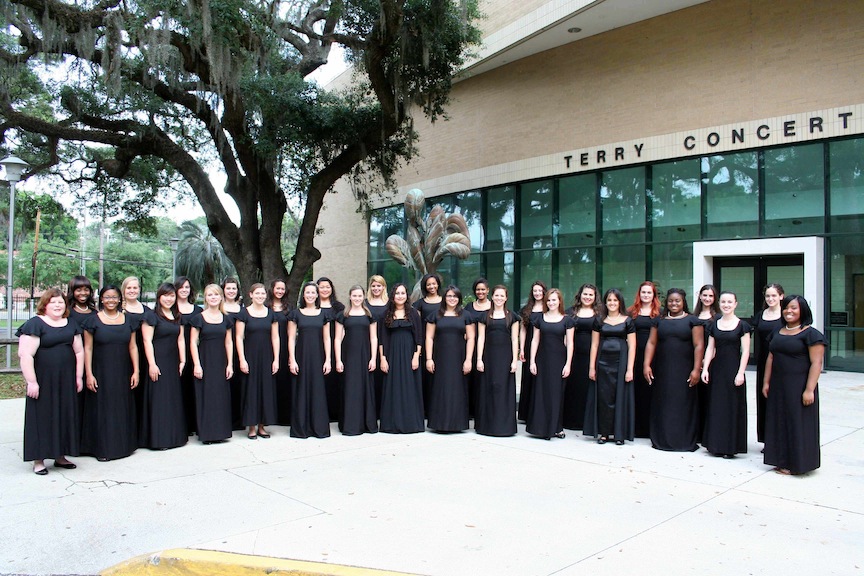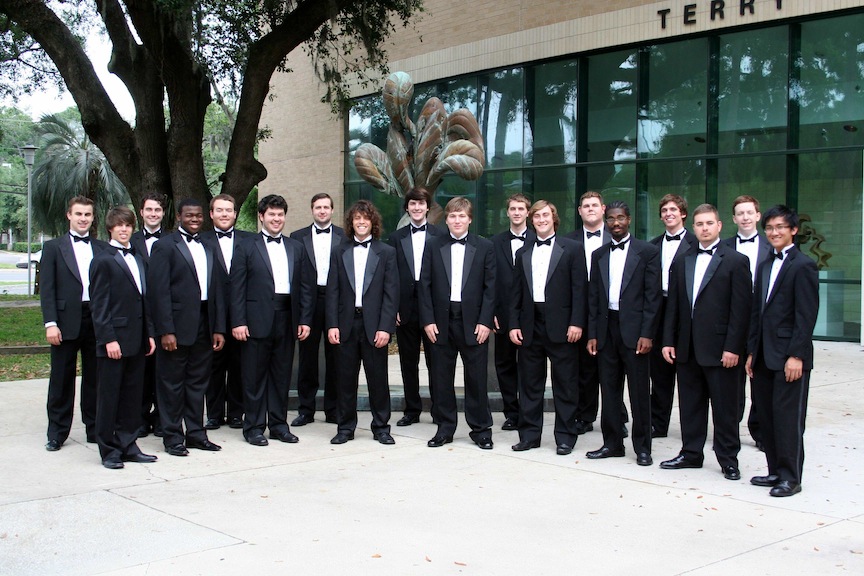 University Singers
Selected annually by audition, the twenty-six members of the Jacksonville University Singers perform an eclectic and challenging repertoire spanning the centuries and the globe including Renaissance polyphony, Baroque and Classical masterworks, folksongs, music theatre, opera and new music by living composers. The University Singers maintain an active performance schedule, appearing frequently on campus, in the community and on tour. Audition Required.