Wind Ensemble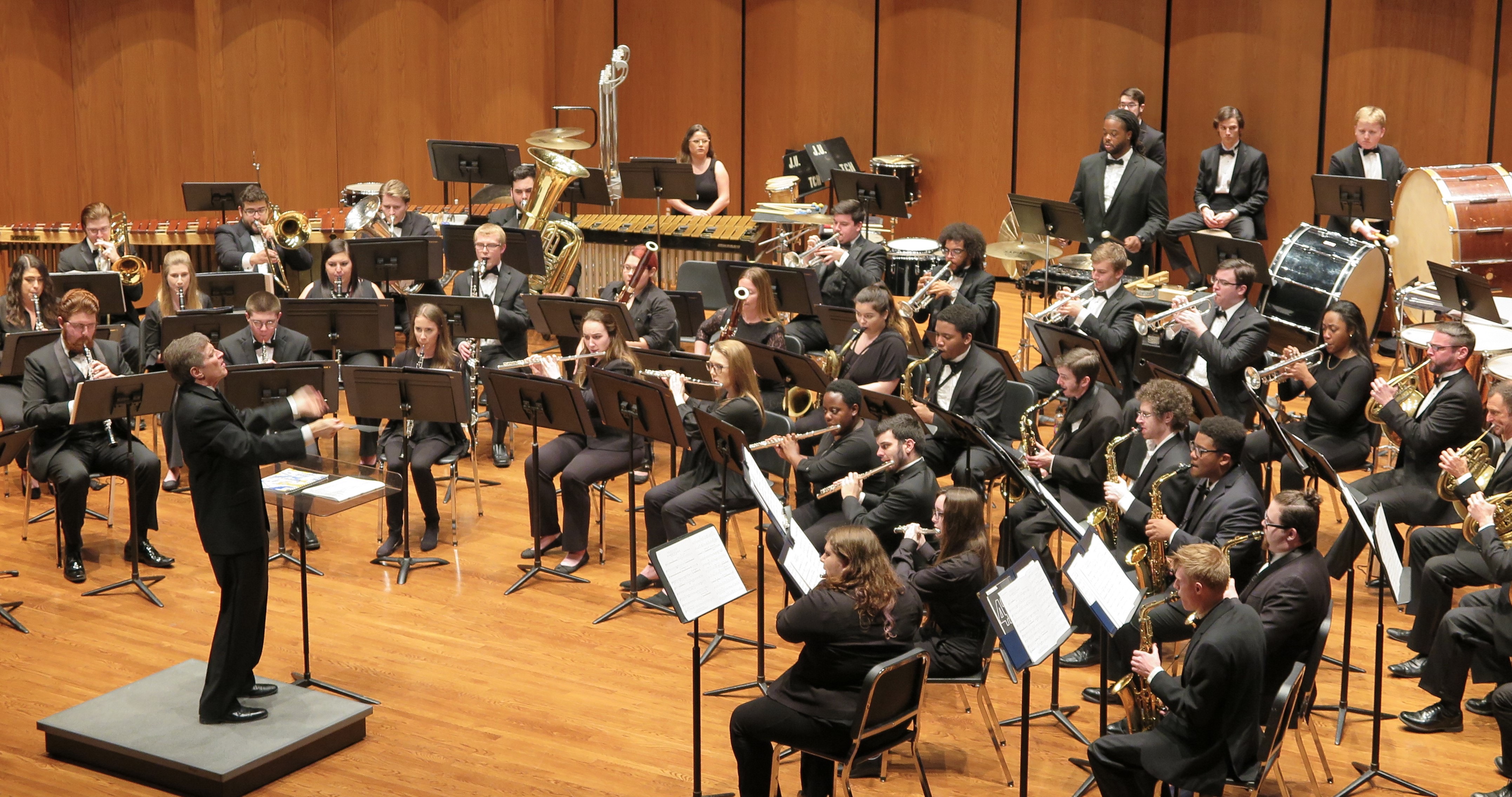 The Jacksonville University Wind Ensemble performs traditional and contemporary music from the concert band and wind ensemble repertoire, including works for chamber winds. Programs feature student and professional concerto soloists, newly-commissioned music, serious concert works, and collaborative projects.
Membership in the ensemble consists of music majors, music minors and non-majors. An audition and previous performance experience are required. The group welcomes students who play woodwind, brass or percussion instruments.
Advanced students have an opportunity to perform in the First Coast Wind Ensemble, a 60-member community music organization based at Jacksonville University since 1990. More information about the FCWE is available at www.fcwe.org.
The Wind Ensemble recently completed a DVD recording of historic American music distributed to music performance and appreciation classes in Northeast Florida elementary and secondary schools.
Competitive music talent scholarships are available to students who complete a music audition and are accepted to Jacksonville University. Music scholarships are available to any qualified student, regardless of major.