Student Veterans of America SVA
The Student Veterans Association is a campus club that shares information and resources with current students and participa​tes in community service in the surrounding Jacksonville area.
Jacksonville University has an award-winning SVA Chapter. The Mission of the SVA is to provide military ​service members and veterans with the resources, support, and advocacy needed to s​ucceed in higher education through graduation. The JU SVA promotes communication and interaction to encourage veterans helping veterans. We sponsor organizational operations and social events and networking opp​ortunities that include family, loved ones, and veteran supporters.​ Our Chapter plans and supports events that will aid in the recognition of national holidays and members of the armed forces. The Chapter's contact is SVA@jacksonville.edu and we are located in the Defenders Den in the Founders Building on the JU campus.​ Check out pictures of the dedication of this special space on Facebook.
​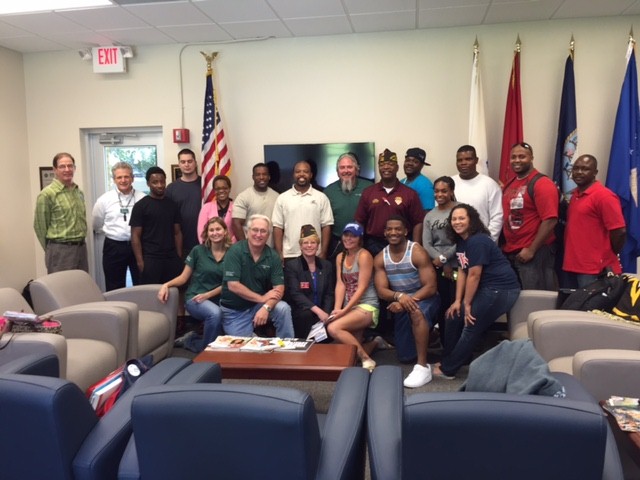 Helpful Links: