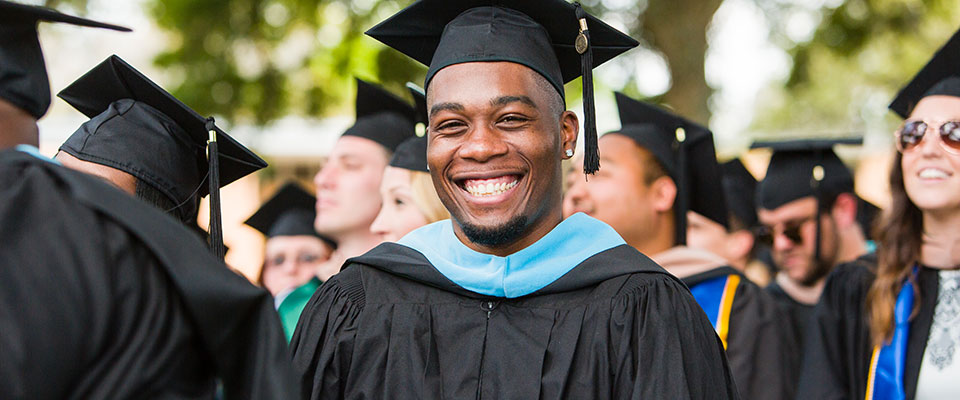 Application Process Getting Started at Jacksonville University
Checklist for New Students
​To assist your transition to Jacksonville University, the New Military Student checklist is outlined below:
Note: If you will be using Tuition Assistance, your first step should be to speak with your Educational Services Officer (ESO), military counselor, or Service.
Admissions
904-256-7000 | admiss@ju.edu
Complete the JU application online. Use the code "jumilitary" to waive the application fee.
Request all official transcripts be sent to Admissions.
Meet with Admissions Counselor.
Receive an Admissions decision letter​.
U.S. Dept. of Veteran Affairs
888-442-4551 | www.benefits.va.gov/gibill
For Post 9/11 GI Bill benefit, complete VA form 22-1990 on www.vets.gov/education/apply.
If transfer student, complete VA form 22-1995 on www.vets.gov/education/apply to change school to JU.
If a recipient of benefit, complete a VA form 22-1990e on www.vets.gov/education/apply.
Receive Certificate of Eligibility (COE) in the mail from the U.S. Dept. of Veterans Affairs.
For Vocational Rehabilitation, complete VA form 28-1900, and provide JU with VA form 28-1905.
For other VA education programs, www.benefits.va.gov/gibill.
Director of Veterans and Military Resource Center
Contact Mike Mitchell, 904-256-7638 or mmitche26@ju.edu.
Submit VA documents to JU, including COE, orders or DD-214.
Receive a JU Military Student Welcome letter.
Advising Office
904-256-7170 | advising@ju.edu
Controller
904-256-7080 | controlr@ju.edu
Financial Aid Office
904-256-7060 | finaid@ju.edu
Complete FAFSA online at www.FAFSA.com​.
Receive financial aid letter in the mail from JU.
Career Management
904-256-7054 | careers@ju.edu
Disability Support Services
Olga Florez | oflorez@ju.edu
Student Veterans of America
Tour the Defenders Den in the Founders Building.
Join on Phin Connect.
New Military Student Orientation
Campus Security
904-256-7585 | campus.security@ju.edu
Residential Life
904-256-7582 | housing@ju.edu