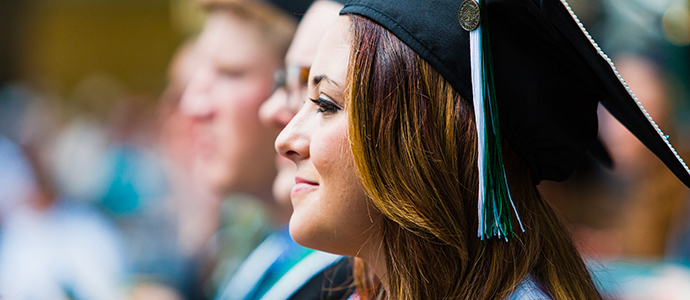 Tutoring
Peer Tutoring
The Academic Support Center (ASC) at Jacksonville University helps students become stronger, more confident learners. We assist students in developing the necessary skills and strategies for successful learning and realizing their academic goals. Our primary goal is to help JU students reach their academic potential through peer assistance.
The ASC peer tutors are all JU students who are successful in their studies and welcome the opportunity to help their classmates succeed. All tutors go through extensive training aligned with the standards by the College Reading and Learning Association (CRLA) and must maintain a minimum of a 3.2 GPA. Many tutors are also Resident Assistants, Student-Athletes, leaders of Student Government, Research Assistants, and more.
Tutors can assist students with course material and with developing and improving successful learning strategies. Our services are available to all undergraduate students for no additional charge, and they include:
One-on-one tutoring
Group tutoring
Weekly tutoring (individual or group)
Online Tutoring and Academic Tools via Brainfuse
Review Sessions (midterms and finals)
Academic Confidence Series
We are located in the Academic Support Center on the 3rd floor of Swisher Library.
Come early and come often!!
Academic Support Center's Vision:
Provide learning support through thoughtful, current resources that encourages students to be confident, independent learners.
Academic Support Center's Mission:
The Academic Support Center promotes independent learning and self-efficacy by helping JU undergraduates develop strategies and resources that foster academic confidence and metacognitive development in order to support student success and retention.
Academic Support Center's Core Values:
We accomplish our mission in a culture of excellence, characterized by the integrity, diversity, and collegiality of the exceptional peer and professional staff, and by fostering leadership, academic confidence, and self-efficacy in the students with and for whom we serve. We value:
Collegiality: Reflected in a variety of cross-campus collaborations and in the co-learning between
tutors and their peers.
Diversity: Reflected in our encouragement of tutors' diverse thinking and learning and in the
employment of a tutoring staff with varied demographics and backgrounds.
Excellence: Reflected in the academic standing of the tutors, in the quality of our tutor training
program, and in the efficacy of our services.
Integrity: Reflected in the honesty, reliability, and accountability of the peer and professional staff.
Leadership: Reflected in the professionalism, vision, autonomy, and teamwork of all tutors as student
leaders, and in the guidance provided by professional staff.