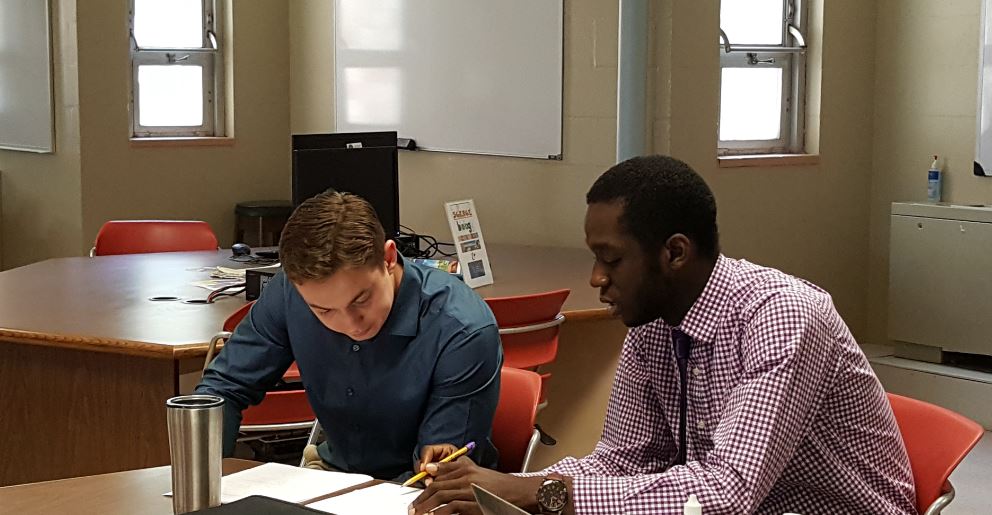 How to Become a Tutor
What is a Peer Tutor?
In the broadest sense, a tutor's job is to help fellow students understand what you have already succeeded in learning, using your previous classroom and academic experiences as a foundation. This is a learning experience for both tutor and student, as both individuals discover different ways of problem solving through collaboration. It is an excellent way to share ideas, but it is imperative to keep in mind that it is a two-way street. You are venturing into a job that will benefit your classmates and you.
Benefits to Becoming a Tutor
Help other students achieve academic success
Meet GREAT people
Build your resume
Reinforce material you've learned & hone your own study skills
Earn money ($10/hour)
Tutor Eligibility
Be currently enrolled at Jacksonville University
Maintain a minimum cumulative GPA of 3.2 or above
Maintain a B average or higher in courses tutoring
Display enthusiasm for learning
Demonstrate strong knowledge of tutored subject matter
Show a deep desire to help others with their learning process
Punctuality, generosity, flexibility, personal organization
Have great initiative and a strong work ethic
Demonstrate reliability and punctuality
How to Apply
We are now beginning the hiring process for Fall 2021-Spring 2022. Applications for Peer Tutor positions can be found at https://app.joinhandshake.com/jobs/4562611. For full consideration all application materials are due by April 9, 2021.
If you have any questions, please contact Dr. Lee Ann Clements at lclemen@ju.edu.