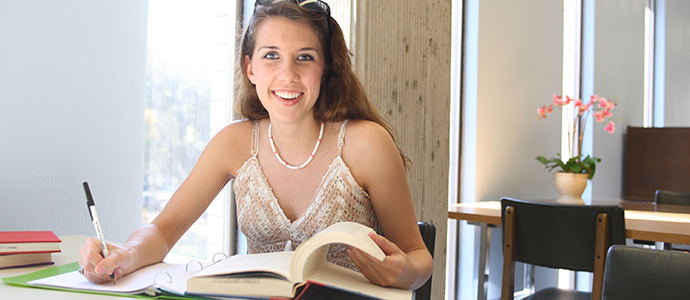 Make An Appointment with a Tutor
Need Help? Just A.S.C.
To schedule a tutoring appointment, you can call the ASC at 904-256-7123, stop by and speak to us in perosn, or you can click the link below, and it will redirect you to MyJU.
If you choose to schedule your own appointment online, look for "Tutoring Appointments" on MyJU in the Applications section. Once you are redirected to TutorTrac, please follow the below instructions to schedule an appointment:
Click on Search Availability
Click on the Center drop-down menu
Choose Academic Support Center
Select a Section (Course)
Click Search
Select a date and time that works best for you
Click on the arrow near Reason
Select Tutoring
Input the best phone number to contact you at (required)
Click Save
When you see New appointment record saved in the top, left corner, you can click the X in the top, right corner.
NOTE: Only courses you are registered for and ones we have a tutor to help you in will show up in the scheduling program. If you want a tutor in a course that doesn't pop up, please contact us & we will try our best to find someone to help you.
Questions? Concerns? Please contact us!

Main Desk: 904.256.7123
E-mail: tutoring@ju.edu
Schedule a Tutoring Appointment