Campus Events & Student Activities
As an interdisciplinary program, Humanities supports and often cosponsors the activities of the other departments within the Division of Humanities (Communication, English, Foreign Languages, and Philosophy), as well as departments within the Division of Science & Math, the Division of Social Sciences, and the Linda Berry Stein College of Fine Arts. Majors are encouraged to attend dance and music recitals, art exhibits, and theatrical productions as well as presentations by guest speakers representing a variety of fields across campus. The goal of such sponsorship, as it is of the entire Humanities program, is to enable majors to view their cultural heritage with an integrating eye, to see unity in variety, and to share common points of view.
Recent Campus Events Sponsored or Co-Sponsored by the Department of Humanities
Student Research Presentations on Film and Ancient Roman Culture
Presentation Titles TBA. JU Faculty and Student Symposium (Spring 2018)
"The Life of Iffat Al Thunayan, Arabian Queen" (Visiting Speaker, Spring 2016)
Dr. Joseph A. Kechichian, Senior Fellow, King Faisal Center for Research and Islamic Studies, Saudia Arabia
"A Woman in a Man's World: Gender in Baz Luhrmann's Moulin Rouge!"
Olivia Alford, Humanities Major; Student Research Presentation, JU Student and Faculty Symposium, Spring 2016
"The Unpacking of the Veil" (Spring 2016)
Dr. Bashart Tayyab, Professor of Philosophy (Retired), University of Karachi, Pakistan
"Multiculturalism in a Democratic Society" (Spring 2013)
Dr. Gregory Jay, Senior Director, Cultures and Communities Program, University of Wisconsin-Milwaukee
"Arabian Nights" Student Activities Event (Spring 2013)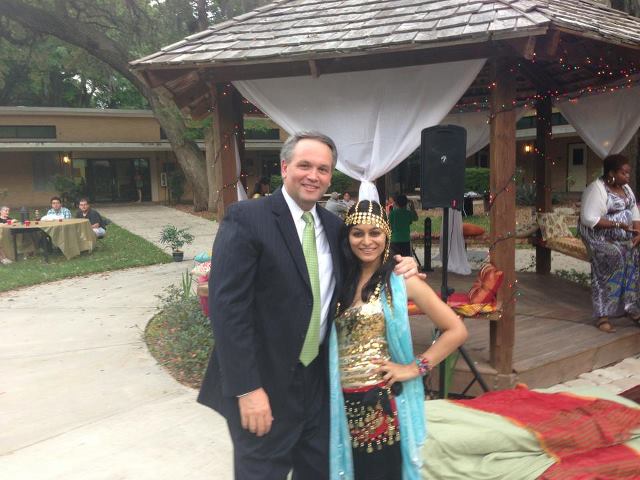 Visiting Author Reading & Talk (Spring 2012)
Dr. Niles Reddick, author of Road Kill Art and Other Oddities (2006) (finalist, EPPIE Award) and Lead Me Home (2010) (Finalist, Georgia Author the Year award, first novel category)