Sustainability Advisory Board
​Jacksonville University is privileged to have an advisory board of professionals in the field of sustainability that are making substantial contributions in Jacksonville. The advisory board provides:
On-going guidance to assure the Program stays current in a fast and dynamic field
Scholarship funds to students
Internships, work hire, job-shadowing, and other opportunities for experience
Student and faculty research projects
In-kind services
Course instruction
Mentorship to Sustainability students
Sarah Boren
LEED AP Homes, LEED AP BD+C; Director of Policy and Programs, US Green Building Council Florida Chapter; Executive Director, Green Team Project; Co-Organizer, Sustainable Jacksonville
The USGBC Florida Chapter is a non-profit organization committed to creating a sustainable community inspired by green building in Florida through education and open collaborative leadership. The Green Team Project is a program of the Tides Center that helps individuals and small businesses save money by becoming environmentally-friendly in their everyday practices. Sarah works to find ways to educate, increase the awareness of, and connect the general public to green businesses and sustainable efforts in the region. She has a BA in Politics and a minor in Chinese from the University of California, Santa Cruz in 1991 and a Masters of Environmental Management in Resource Economics, Policy and Business, including corporate environmental management, from Duke University in 1999. Her favorite job title is mother of two wonderful girls.
Susan P. Carew, EI, LEED AP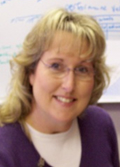 Duval County Public Schools, Director of Facility Engineering & Energy
Susan joined DCPS in 2005 as a Project Manager and within a few months became the Director of Facility Engineering & Energy. She is responsible for developing and implementing DCPS' Energy Conservation program, managing mechanical and electrical renovation projects, assisting with mechanical and electrical design reviews for new schools and major renovations, developing and implementing DCPS' building commissioning program, and creating and managing DCPS' Green Champions program. DCPS' energy consumption has declined by 30% since beginning districtwide conservation efforts in 2005. Susan is on the USGBC North Florida Chapter Green Schools committee. She worked for an energy services company for over 18 years prior to joining DCPS. Susan earned a BS in electrical engineering from The University of South Florida in 1986.
Mark Gelfo, PE, LEED AP BD+C, LEED AP O+M, CxA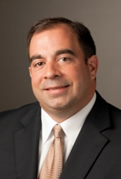 Principal/Director of Business Development and Sustainability, TLC Engineering
Mark leads TLC's corporate wide business development efforts along with focusing on the firm's strong sustainable design credentials. Mark managed TLC's Jacksonville Office for ten years, is on the AABC Commissioning Group (ACG) Board of Directors, serves as President of the North Florida Chapter of the U.S. Green Building Council. He has led the engineering and commissioning on many notable projects during his 19 year career at TLC. He works closely with TLC's senior sustainability leaders, along with the firm's marketing team, to develop business opportunities for all 11 TLC offices across the South. Mark is a member of TLC's Board of Directors and is a graduate of Penn State University.
Adam Hoyles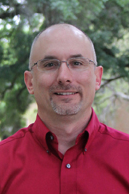 Certified Wildlife Biologist, Professional Wetland Scientist; Vice President Operations, Onsite Environmental Consulting
Mr.Hoyles has years of experience as a senior scientist in the field where his core belief that leading clients to effective environmental solutions has become the company philosophy. He is an expert in wildlife hazard assessment, wildlife hazard management planning, wetland delineation, endangered-species, GIS, and Uniform Mitigation Assessment Method (UMAM). He has prepared numerous reports for a variety of companies and government agencies on the environment. He has been an expert witness, prepared environmental permits, conducted environmental site assessments, closed oil tank, and conducted listed species studies. Adam has a degree in wildlife biology from the School of Forest Resources and Conservation at the University of Florida.
Jeff Martin, P.E.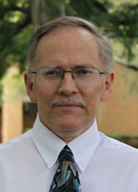 Water Facilities Program Manager, Florida Department of Environmental Protection's Northeast District Office
Jeff has more than 25 years of experience in regulatory, utilities (water, wastewater, energy, and natural gas), consulting (storm water and wood structural design), and is an Adjunct Professor at the University of North Florida's School of Engineering. The Northeast District encompasses the largest land mass of any department regulatory district and includes portions of the Atlantic coastal plain together with counties bordering the Gulf of Mexico and State of Georgia. Program areas include air, solid waste, hazardous waste, underground storage tanks, waste clean-up, drinking water, ground water, surface water monitoring, wastewater, state lands resources, docks, wetlands, dredging, bulkheads and seawalls. He has a BS and ME from the University of Florida in Civil Engineering and is a licensed engineer registered in the State of Florida.
Arvid Karl Pedersen, LEED AP BD+C, CPIM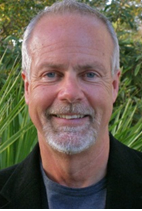 President, Supply Management International LLC & Effektiv Energy LLC
SMI provides executive supply chain management services to companies needing leadership in sustainable supply management best practices, while Effektiv Energy provides support for industrial/commercial energy audits, building commissioning, and sustainability program management. He serves USGBC as chair of the Advocacy Task Team for USGBC Florida and Caribbean region. Arvid also serves as a board member of the Sky Institute, an organization dedicated to building communities that is in harmony with the environment, conducts meaningful commerce, and a lifestyle that balances the science of living with the art of living. Arvid's education includes a BS, Aeronautical Engineering from Northrop University, and a MS, Operations Management from Renssellaer Polytechnic.
Tracy Bible Raulerson, CEM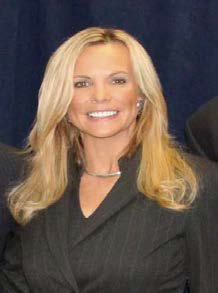 Energy and Environmental Solutions, Senior Account Executive, Siemens Industry, Inc
Siemens Industry, Inc, a Global Top 50 organization located in over 190 countries, is a proud global leader in energy efficient, sustainable, services and technologies. Tracy consults her clients on self funding energy infrastructure improvement projects that make facilities more efficient and cost effective to operate.Tracy assists her clients with the development and implementation of sustainability programs, including sustainable education, operations instruction, and performance assurance programs. Tracy gives back to her community through work with the Boselli Foundation, Providence School, and Church of Eleven Twenty-Two. She builds campaigns to assist North Florida students to obtain college scholarships. She serves the local community by serving as Vice President on the JHNSA Board of Directors, sits as a Navy League Board of Director's member, and a Jacksonville University Sustainability Education Advisory Board member as well. She is a proud Veteran of the U.S. Navy and recently completed a "What The Navy Did For Me" commercial campaign. Tracy holds a Certified Energy Manager certification by the Association of Energy Engineers, and is the owner of Amazing Grace General Contracting Company. Tracy, her son Christian, and husband Bobby, have made Jacksonville their home for the last 15 years.
Robert Riva, JD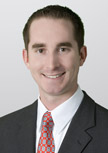 Associate, Real Estate, Corporate & Sustainable Development with Holland & Knight
A member of the Real Estate, Corporate and Sustainable Development practice groups in the Jacksonville office of Holland & Knight. Mr. Riva practices in the areas of real estate financing and restructuring, development, leasing, acquisitions and dispositions. Mr. Riva also has experience in corporate governance matters, asset acquisitions and commercial finance matters, including representing lenders in loans guaranteed by the Export-Import Bank of the United States. Mr. Riva is also a U.S. Green Building Council LEED Accredited Professional (LEED® AP). He is the first attorney in Jacksonville to become a LEED® AP and to be listed on the Green Building Certification Institute's LEED® AP Directory under the "Legal" area of practice.
John Kevin Young, LEED-AP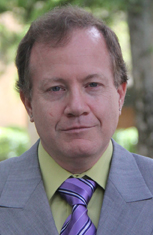 Project Management Professional, DAWIA Level 3, Naval Air Station, Jacksonville, FL US Grade Level: GS-12
As Stormwater Program Manager for Naval Air Station Jacksonville. John has overseen the implementation of Low Impact Development (LID) on numerous projects while managing permitting and regulatory compliance for the installation, and serves on the City of Jacksonville LID Subcommittee. A LEED-AP, John exercises leadership on many sustainability issues with the installation, such as facility design and siting. John is a graduate of Johns Hopkins University and the Georgia Institute of Technology.