Research Projects
One major focus of the Major is to have JU Students work on real world projects that benefit the economy, society, and environment. The Advisory Board is actively developing projects for JU students. Students are also encouraged to develop projects on their own or work with their employer. These projects integrate theory and practices while developing experience. Many of these projects have real benefit to the client and could be used to enhance student resumes. Some example projects are highlighted below:
JEA Home Energy Evaluation Kit Evaluation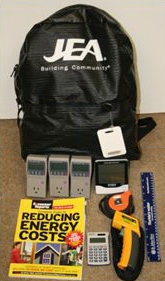 Client: JEA, Jacksonville Local Utility
Professor: Dr. Laura C. Atkins (SOC 410 Green Societies)
In an effort to help its residential customers evaluate their home energy use and learn ways that they can save energy and money, JEA created a Home Energy Evaluation Kit. The kits, which are available at local public library branches, provide users with the simple tools necessary to conduct step-by-step energy audits of their homes. JU worked on a pilot project to determine how effective a Home Energy Evaluation Kit is at changing attitudes about conserving energy. The kit was created to provide JEA customers with a simple and economical way to evaluate their home energy use and learn ways that they can save energy and money. JU students as part of an undergraduate sociology class looked to understand how the Kit could be improved. Students evaluated the effectiveness of these kits based on the feedback from JU faculty and staff, which tested the kits in their own homes. JU students conducted interviews and observations of homeowners using the kits. The findings suggest that the Kit would benefit from different technical levels of instructions, as users could have a wide range of knowledge about home energy consumption
JEA Energy Conservation Social Networking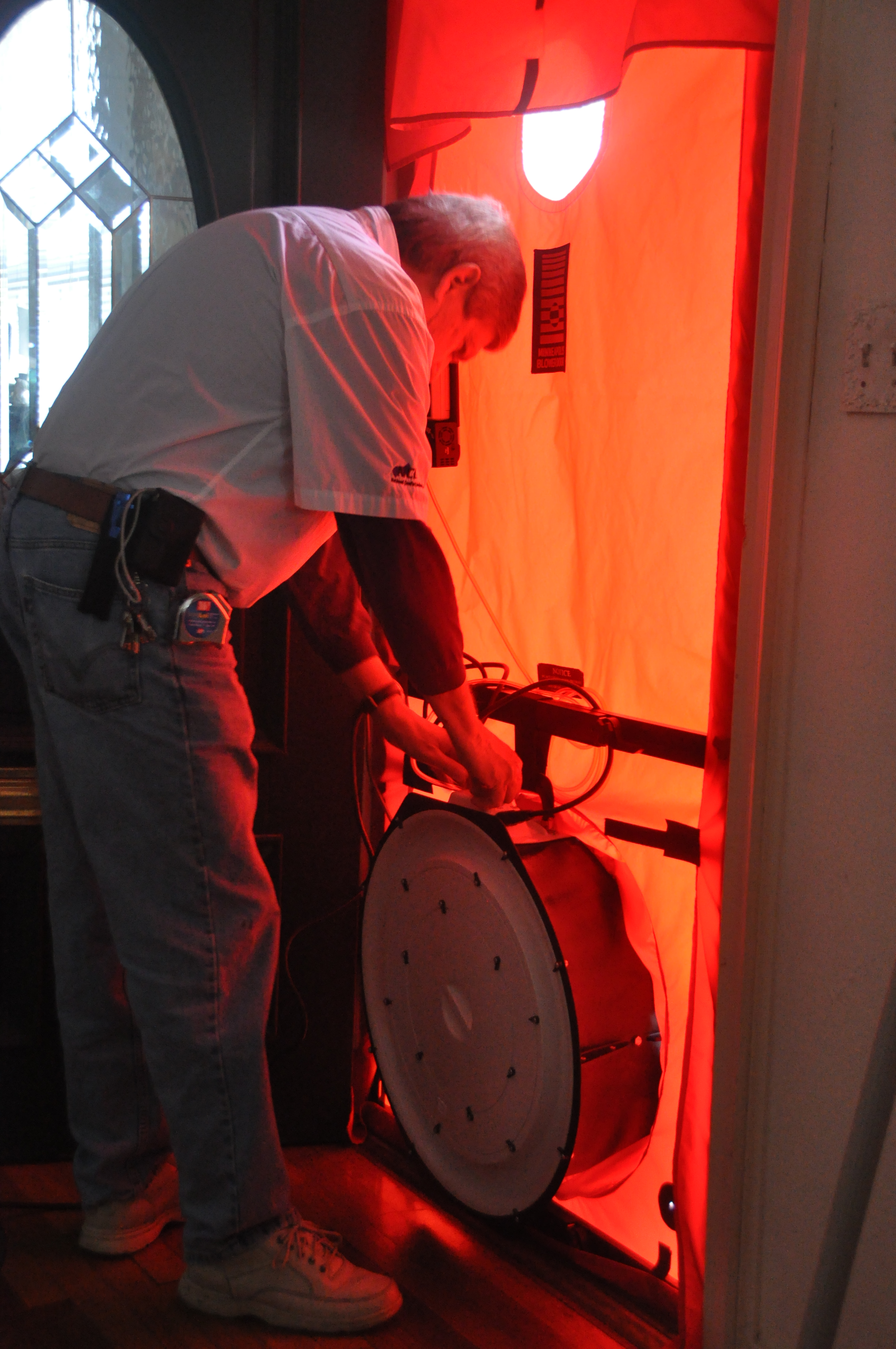 Client: JEA, Jacksonville Local Utility
Professor: Dr. Laura C. Atkins (SOC 400 Applied Sociology)
JU had a follow up project to the Kits that looked at the effectiveness of social settings as a mechanism to induce home energy retrofit projects. This project looked at professional home energy audits where the results were shared with homeowner's friends and neighbors at house party (similar to Tupperware parties). The energy efficiency contractor went over the report, demonstrated equipment, and provided energy efficiency party gifts. It allows other homeowners to become familiar with home energy audits through a trusted source. The goal is to have the house party be a trusted source to educate people, demonstrate expertise, offer discounts, and market. Other media such as Facebook, twitter, and websites were also explored. Another aspect of the study explored how to reach seniors citizens. The findings suggest that the party's have great benefit if personalities of the home energy contractor matches that of the home owner and guests. The findings also suggest that presentations should be short, not overly technical, demonstrate equipment, and be dynamic so as to keep the audience engaged. Areas where there is a strong sense of community has good potential for this social marketing approach to be successful.
JEA Energy Conservation Mobile Application
Client: JEA, Jacksonville Local Utility
Professor: Dr. Xenia Mountrouidou (Senior Capstone in Computer Science)
One of the findings evaluation of the Home Energy Audit Kit suggests that the steps necessary to conduct the audit were difficult to follow for some people. For example, the kit includes a hardcopy worksheet that helps users determine the annual distribution of energy consumption among their large appliances, air conditioning/heating units and other electrical devices. The worksheet requires mathematical computations, which could be an intimidating factor for some users. JEA would like to make the form more user friendly, and implement an alternative method for calculating the data. JU develop two applications to help homeowners calculate their energy consumption and better understand the results. Applications developed were a PDF form that auto calculated and a "cloud" application, which will be a web-based form that can perform calculations. Both applications were developed by Jacksonville University student, Mike Pellittiere, as part of his senior project in Computer Science.
Other Projects
Other clients who've developed projects with us:
JEA, Jacksonville Local Utility - Home energy efficiency
Duval County Public Schools - energy and water conservation
Naval Air Station, Jacksonville, FL - Water pollution and natural resource conservation
Clara White Mission w/FDEP - urban agriculture
Parsons - stakeholder participation and water quality