Academic ProgramsDual Degree Offerings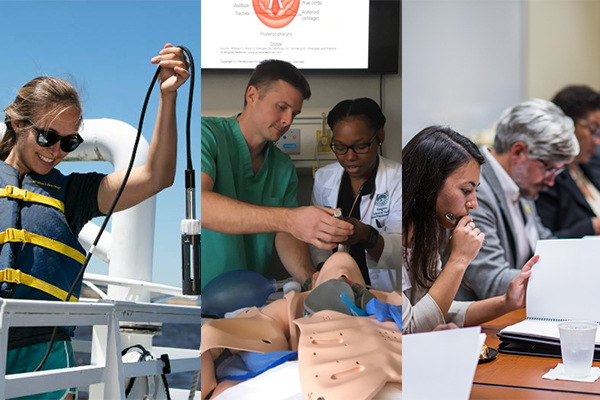 Grow Boldly Into Your FuturePursue Your Passions
Jacksonville University (JU) is prepared to help you pursue your passions, even if you have more than one! We offer multiple dual degree programs that allow you to earn two degrees at the same time while incorporating flexibility, creativity, and interactive learning experiences. In a JU dual degree program, you will find the opportunity of a lifetime — including real-world learning experiences that will help shape you into a professional with a versatile and well-rounded resume that stands above the rest.
Our dual degree programs will help you prepare for a wide variety of career possibilities including business, public policy, healthcare, environmental science, and IT.
Fast Facts
Strong partnerships with industry leaders that provide our students interactive, real-world learning opportunities
Hybrid, online, and on-campus options
Small class sizes that allow you the individualized attention
Full-time, expert faculty who are committed to helping you develop a well-rounded education that will help set you apart
Request InformationLearn More
Loading...