Vanguardia-humorismo
​​libros
Vanguardia y humorismo gráfico en crisis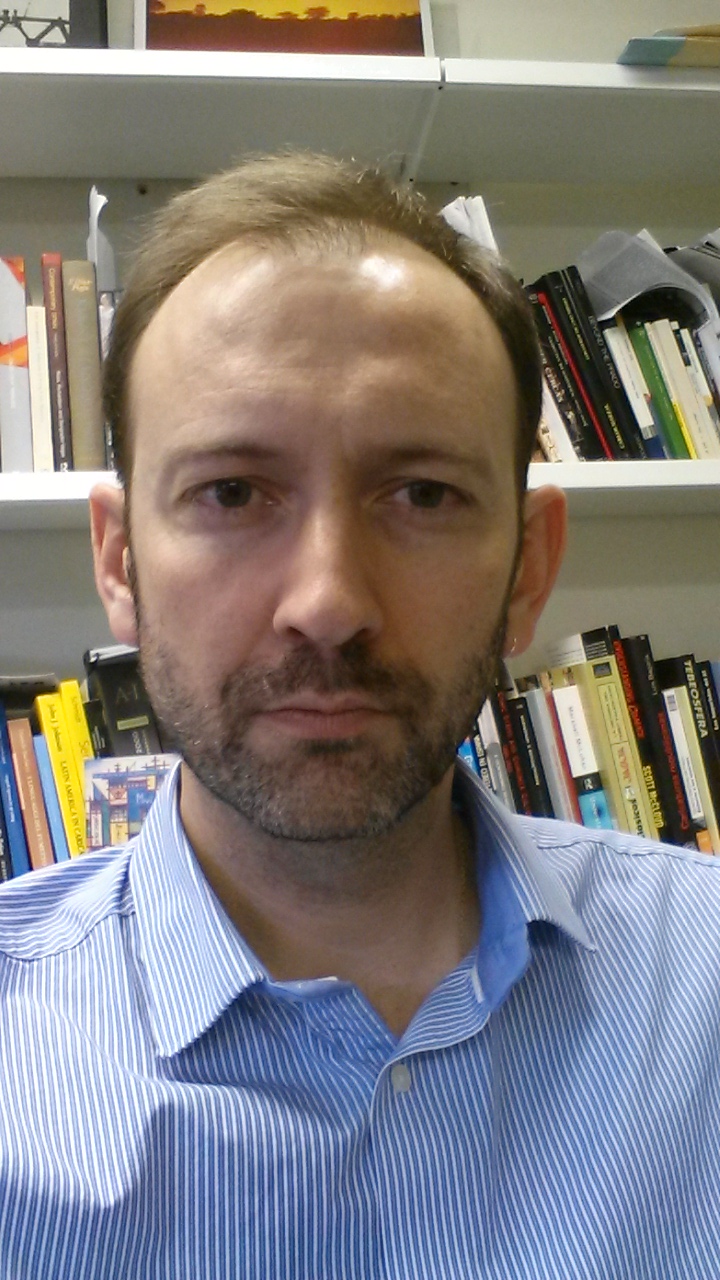 ​
de Jorge Ca​talá​​-Carrasco​, PhD.​
​El libro analiza la relación entre vanguardia y humorismo gráfico en dos periodos históricos críticos: la Guerra Civil Española (1936-1939) y los primeros años de la Revolución Cubana (1959-1961). Se centra en los periódicos y la llamada prensa de trincheras en España orientada a un público adulto, tanto en el bando republicano (No Veas, Trincheras, L'Esquella de la Torratxa, entre otras) como en el nacional (Vértice y La Ametralladora). En la parte dedicada a Cuba, el análisis se centra en el diario Revolución y en la revista de h​umor vanguardista El Pitirre, que discurrió paralela al suplemento cultural Lunes de Revolución y corrió similar suerte cuando tanto Lunes como El Pitirre fueron clausurados en 1961. El enfoque del libro traza la trayectoria de la vanguardia en el humorismo gráfico en ambos periodos, cuando el compromiso político y la militancia desplazaron paulatinamente el desarrollo de la vanguardia estética. La especial coyuntura socio-política planteó retos a los artistas gráficos de índole ideológico y estético-conceptual, estableciendo áreas de contacto e influencia entre España y Cuba.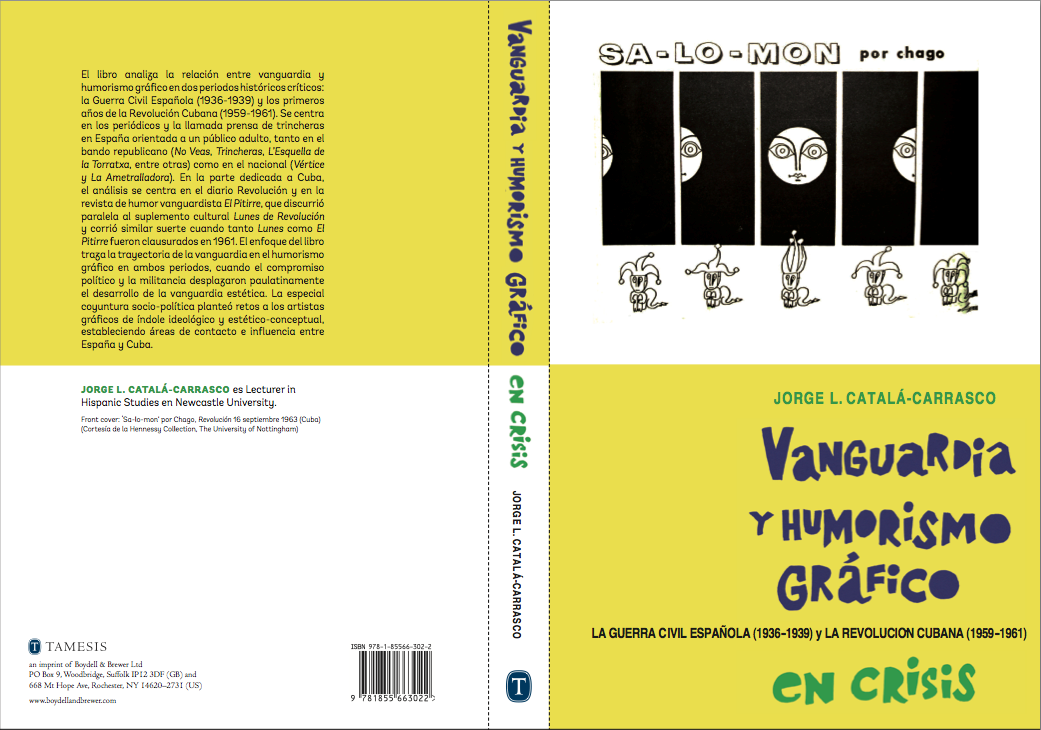 The book studies the relation between the avant-garde and graphic humour in two critical historical periods: the Spanish Civil War (1936-1939) and the early years of the Cuban Revolution (1959-1961). It focuses on the so-called war magazines in Spain on the Republican side (No Veas, Trincheras, and L´ Esquella de la Torratxa, among others) and the Francoist side (Vértice and La Ametralladora). In the part devoted to Cuba, the analysis covers the newspaper Revoluciónand the avant-garde humour magazine El Pitirre, which ran simultaneously to the cultural supplement Lunes de Revolución and shared the same fate when Lunes and El Pitirre were closed down in 1961. The book unveils the trajectory of the avant-garde graphic humour in both periods, when the political commitment progressively overshadowed the development of the aesthetic avant-garde. The special socio-political conjuncture posed ideological and aesthetic-conceptual challenges to graphic artists, establishing contact areas and influences between Spain and Cuba.