Julian Gallo
authors/autores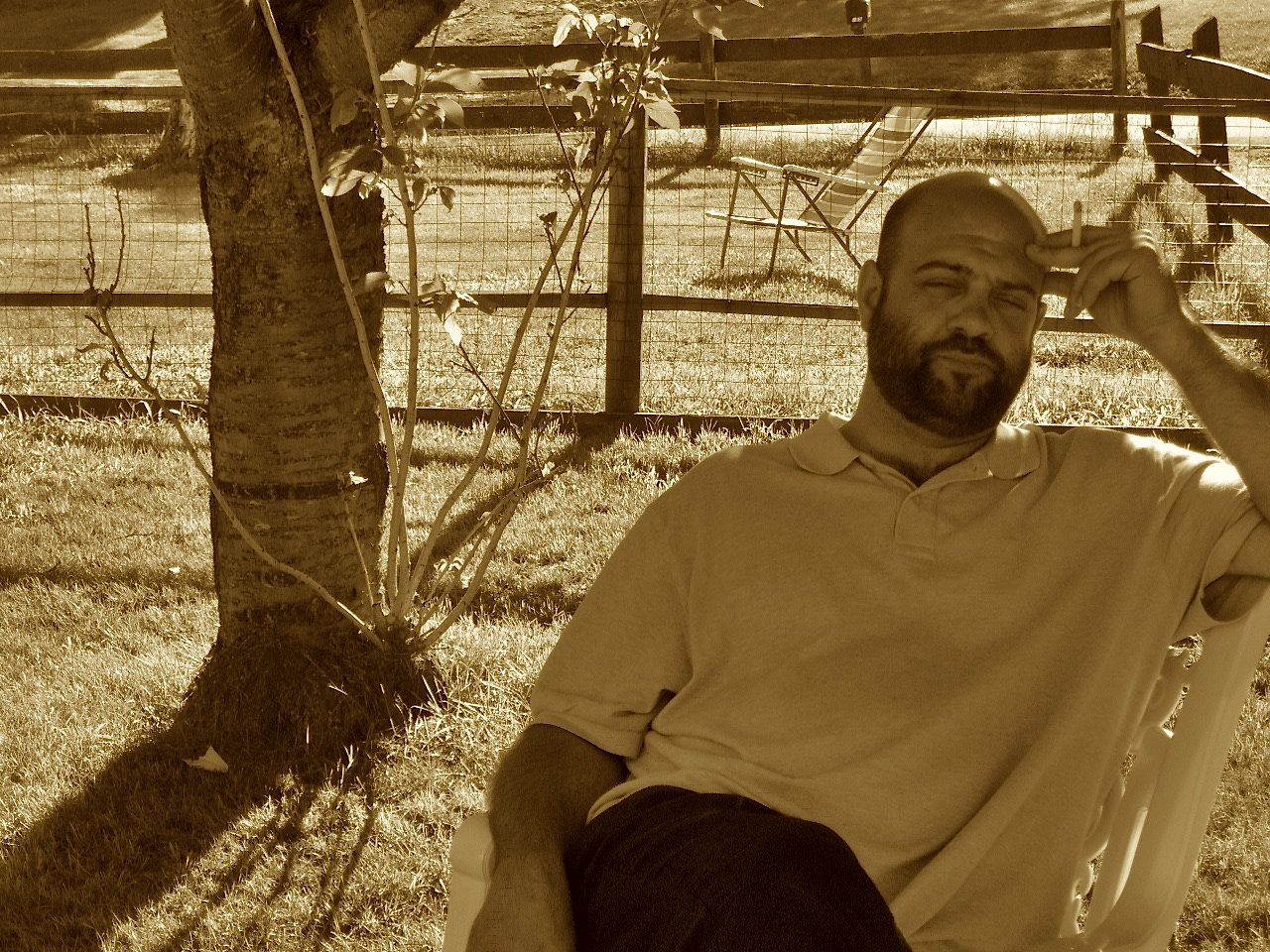 Julian Gallo lives and works in New York City. His poetry has appeared in over 40 journals throughout the Unites States, Canada and Europe. He is the author of 9 poetry books, Standing on Lorimer Street Awaiting Crucifixion (Alpha Beat Press 1996), The Terror of Your Cunt is the Beauty of Your Face (Black Spring Press 1999), Street Gospel Mystical Intellectual Survival Codes (Budget Press 2000), Scrape That Violin More Darkly Then Hover Like Smoke in the Air (Black Spring Press 2001), Existential Labyrinths (Black Spring Press 2003), My Arrival is Marked by Illuminating Stains (Beat Corrida, 2007), Window Shopping For a New Crown of Thorns (Beat Corrida, 2007), A Symphony of Olives (Propaganda Press 2009) and Divertimiento (Propaganda Press 2009).
He is also the author of 6 novels, November Rust (Beat Corrida, 2007), Nadería (Beat Corrida, 2011), Be Still and Know That I Am (Beat Corrida, 2011), Mediterráneo (Beat Corrida, 2012), Europa (Beat Corrida, 2013), and Rhombus Denied (Beat Corrida, 2015), and a collection of short stories, Rapid Eye Movements (Beat Corrida, 2014), and Sleepwalking Through The Garden of Earthly Delights (2017).
His most recent chapbook, Letter To My Seven Year Old Self was published by Budget Press in 2015.​
go to "Naderia​"