Faculty & Staff Directory
Directory Links
Contact
College of Arts & Sciences
2800 University Blvd N
Jacksonville, FL 32211
Mon – Fri, 8:30 a.m. – 5:00 p.m.
If there is a problem with your profile or information, or if you want to opt out of inclusion in the directory, please let us know.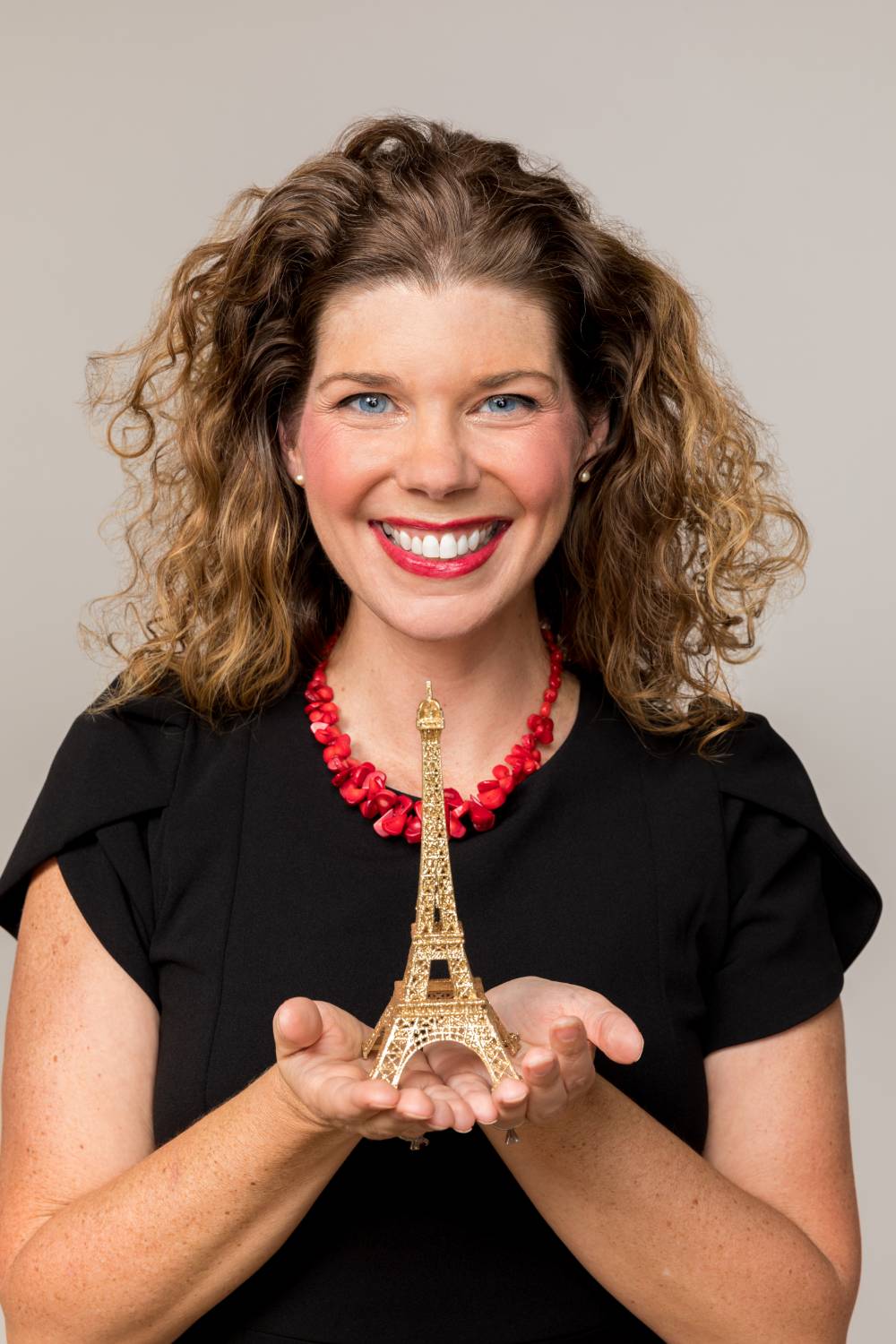 Dr. Tamara Bentley Caudill
Associate Professor of French, Chair of World Languages
Office location
Council Bldg 132
Education
Ph.D., Tulane University
M.A., University of Kentucky
B.A., Transylvania University
Biography
Tamara Bentley Caudill (Ph.D., Tulane University) specializes in medieval literature, particularly short narratives of the 12th and 13th centuries. She is interested more broadly in issues of orality and performance and in the relationship between text and image. She has published on Marie de France, the Breton lay, and Old Occitan lyric poetry; and she is co-editor of Le Cygne: Journal of the International Marie de France Society.
Known to her students as "Madame," Dr. Caudill views language, literature, and culture as immersive experiences. She brings that focus into the classroom with activities that engage students in multiple ways, from cooking demonstrations to interactive murder mysteries. She is a multiple award-winning faculty member at JU, having received the 2021 Faculty Excellence Award in Teaching and the 2023 Faculty Excellence Award in University Service. Additionally, she was named the 2022 Faculty Woman of the Year. She is currently serving as President of the Florida Chapter of the American Association of Teachers of French (AATF).
Recent Publications
"Another version of the truth: treachery, testimony, and triumph in the Old French lay of Tyolet," Arthuriana, 31:4 (2021): 29-46.
"It Takes Two: Considerations of Voice and Performance of the Male-Female Tenso," in Gender and Voice in Medieval French Literature and Lyric, ed. Rachel Golden and Katherine Kong (Gainesville: University Press of Florida, 2021), 50-72.
"Lay, Lady, Lay: Introducing Marie de France in the Survey Classroom" The Once and Future Classroom Vol. XVII, Issue 1 (Spring 2021). Online. https://teams-medieval.org/once-and-future-classroom/
"Qu'Allah bénisse la France (2014)," in Allons au cinema: Promoting French Through Films, Vol. 3 "Immigration et Identité." Eds. Dolliann Hurtig and Joyce Beckwith. AATF Press, 2019. 35-44.
Review of Twenty-Four Lays from the French Middle Ages, eds. Glyn S. Burgess and Leslie C. Brook, in Encomia 38-39 (2018): 37-39.
"Half the man I used to be: Raimon de las Salas and the Trouble with the Trobairitz," Tenso: Bulletin of the Société Guilhelm IX 32 (2017): 1-18.
Courses Taught
Elementary French I and II
Intermediate French I and II
Conversation through Film
Rhetoric and Composition
Contemporary France
Fairy Tales and Folklore of France

Molière

French Visual Culture