Faculty & Staff Directory
Directory Links
Contact
College of Arts & Sciences
2800 University Blvd N
Jacksonville, FL 32211
Mon – Fri, 8:30 a.m. – 5:00 p.m.
If there is a problem with your profile or information, or if you want to opt out of inclusion in the directory, please let us know.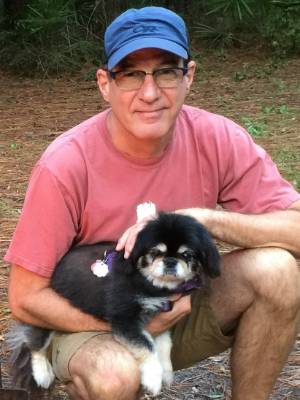 Dr. Mike Nancarrow
Office location
Merritt Penticoff Science Bld, 210
Education
Ph.D., Florida State University, 2004
M.A.T., Jacksonville University, 2007
B.S., Excelsior College, 1991
Areas of Specialization
Mathematics Education, Ordinary Differential Equations, Calculus
Accomplishments
Delivered invited workshop, "IRB Application and Approval Process for Human Subjects Research" at the Jacksonville University Center for Teaching and Learning, October 2013.
Presented "An Introductory Mathematical Biology Class for Calculus II Students" at Joint Meetings of the Florida Section of the Mathematical Association of America and the Florida Two-Year College Mathematics Association, January 2015.
Awarded $1928.73 cash and outdoor equipment grant from Outdoor Nation Campus Challenge in support of the Outing Club, August 2016.
"Calculus Challenges: An Active-Learning Approach" written with colleagues Dr. Pam Crawford, Dr. Daniel Moseley, and Dr. Erika Ward, published in special issue of PRIMUS (Problems, Resources, and Issues in Mathematics Undergraduate Studies) on Improving the Teaching and Learning of Calculus (May 2018) by discussing challenges of teaching collegiate calculus.
Worked closely with colleagues in Brooks Rehabilitation College of Healthcare Sciences (Dr. Roberta Christopher and Mr. Scott Egolf) and School of Education (Captain Ron Harrell) to offer a new 3 semester-hour Experiential Learning Study Away course, "SPECIAL TOPICS: Discovering the Leader within – Wyoming Wilderness Study Away Expedition." Expedition orientation occurred Spring semester 2018; expedition July 2018.