College of Arts and SciencesSchool of Sciences & Mathematics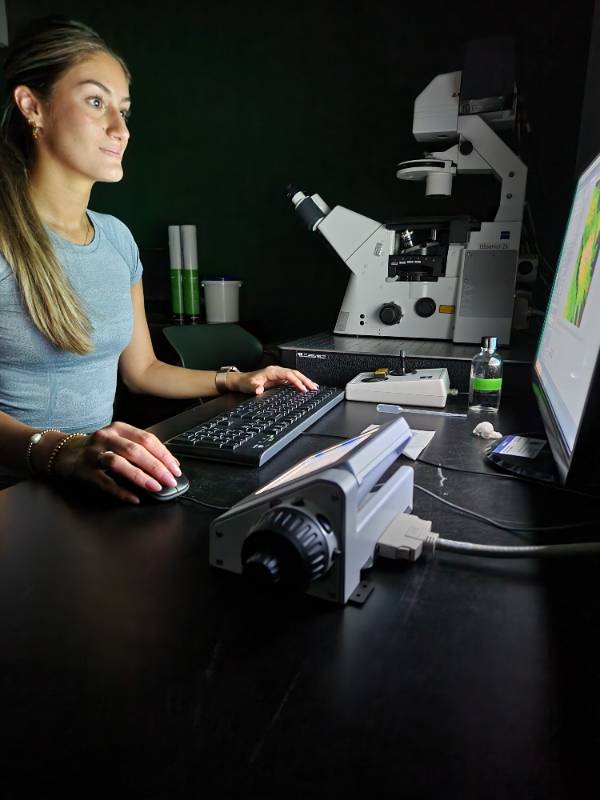 Inquiry and Discovery
The School of Sciences & Mathematics at Jacksonville University engages students in learning through authentic experiences to prepare graduates for careers in science, mathematics, and beyond. Our innovative faculty promote scientific inquiry and dynamic problem solving through interactive coursework, extracurricular activities, undergraduate research opportunities, and engaging speaker series.
Sciences
Studying the natural and physical sciences develops your curiosity about the world around you. These programs prepare you for careers in healthcare, medical research, environmental science, marine biology, ecology, forensics, pharmacy, federal regulation, and education. Our faculty offer majors and minors that can help you achieve your goals.
Mathematics
Studying mathematics improves both the creative and analytic skills needed for every career. Whether it be space exploration, social media analytics, or medical scanning technology, mathematics can be found just about everywhere you look. Our majors, minors, and concentrations prepare you to succeed in a wide variety of career paths.
Ready to Dive In?Contact Us
Dr. Joe Cradlebaugh
Director, School of Sciences & Mathematics
Judy San Socie
Office Associate
Telephone number

904-256-7300

Email address

jsansoc@ju.edu

Office location

Merritt Penticoff Building, 103
Contact Information School of Sciences & Mathematics
School of Sciences & Mathematics
Jacksonville University
2800 University Blvd N
Jacksonville, FL 32211

Email: coas@ju.edu
Quick Links