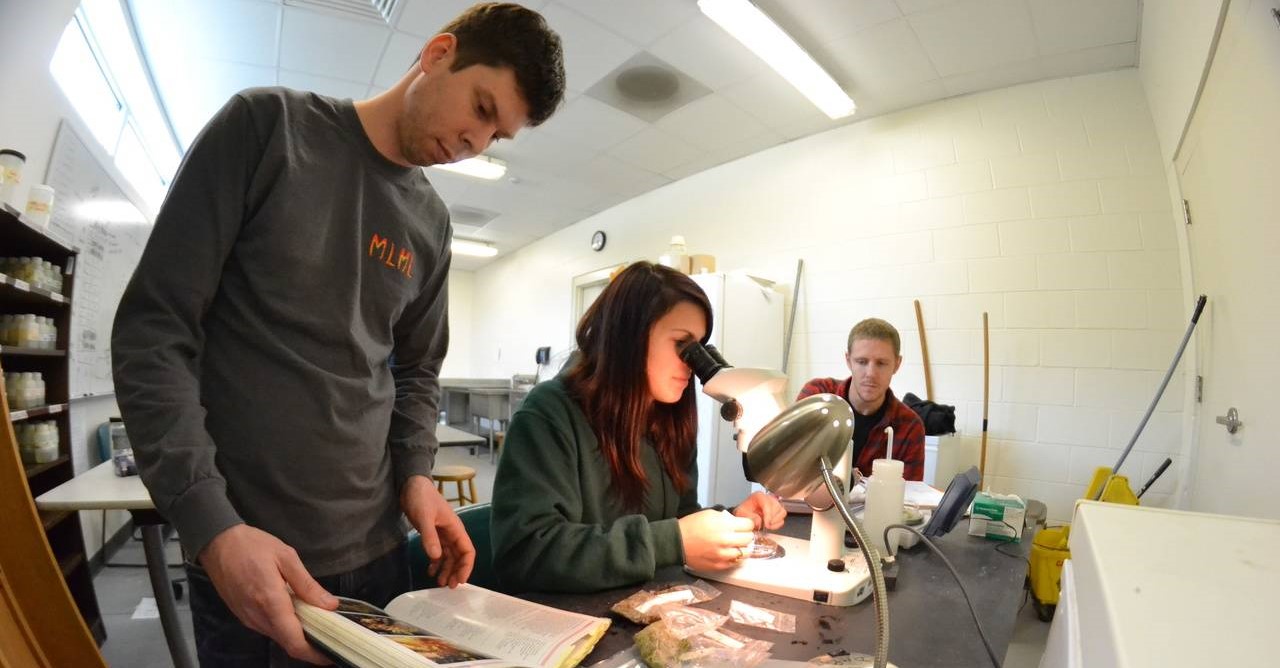 Biology
Living systems are complex wonders to behold. Whether it is the biochemical reactions that convert light energy into chemical energy, the cellular machinery at work, the interactions between the 100 trillion microbesand the human body they inhabit, magnificent seaweeds and coral reefs, dolphins and manateesin the St. Johns River, animal behaviour, or energy flow in ecosystems, the different levels of study (from the molecular to the ecosystem) can be studied at Jacksonville University.
A biology major offers a student both theory and experience to prepare for either postgraduate work or bachelor-level entry jobs in industry, government or teaching. The requirements of the major emphasize the course requirements for medical, dental and other professional schools, and by carefully selecting biology electives, students can focus on the cellular and molecular, organismal system, population and ecological interactions of organisms. In addition to course work, there is ample opportunity for research, internships and other interaction with majors and faculty in the department. A biology student is prepared for employment and for further education in graduate or professional schools (medical, dental, physical therapy, pharmacology, etc.).
Click here for Major Requirements
Learning By Doing
Opportunities for undergraduate research, independent studies, and internships are emphasized. Students who wish to experience undergraduate research identify a faculty member whose area of expertise matches their interests, which can lead to registering for independent study and carrying out a project with the faculty mentor. Students begin discussing research opportunities with faculty members in their first year. Starting research with a faculty member in the Junior year is ideal.
For a summary of the program, please click on the link: Biology reference guide