College of Arts and SciencesBiology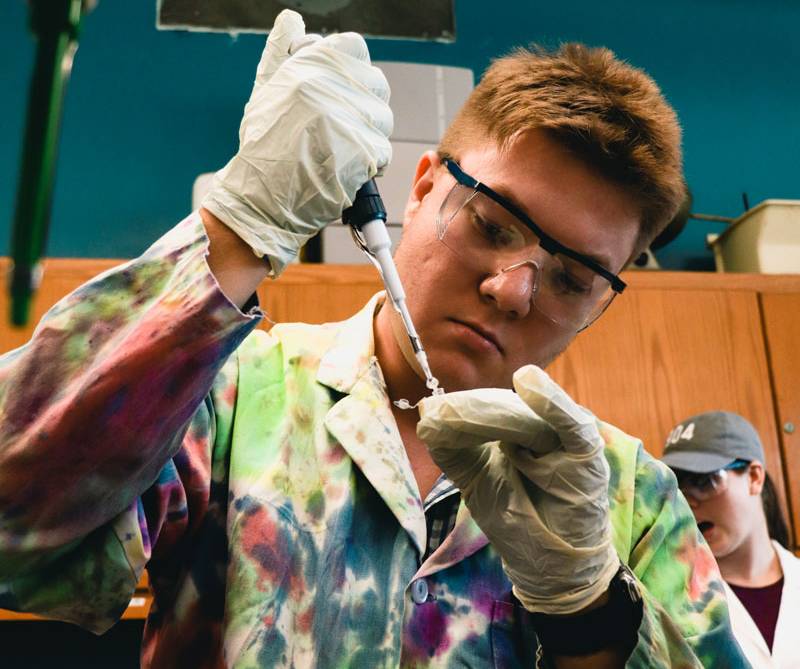 Understanding Living Systems
The Biology program at Jacksonville University is designed for students to gain a solid foundation in the biological sciences and the opportunity to tailor their interests in the fields of molecular and cellular biology, microbiology, ecology, or plant and animal biology.
Living systems are complex wonders to behold. Whether it is the biochemical reactions that convert light energy into chemical energy, the cellular machinery at work, the interactions between the 100 trillion microbes and the human body they inhabit, magnificent seaweeds and coral reefs, dolphins and  manatees in the St. Johns River, animal behavior, or energy flow in ecosystems, you can study any aspect of biology you're interested in at Jacksonville University.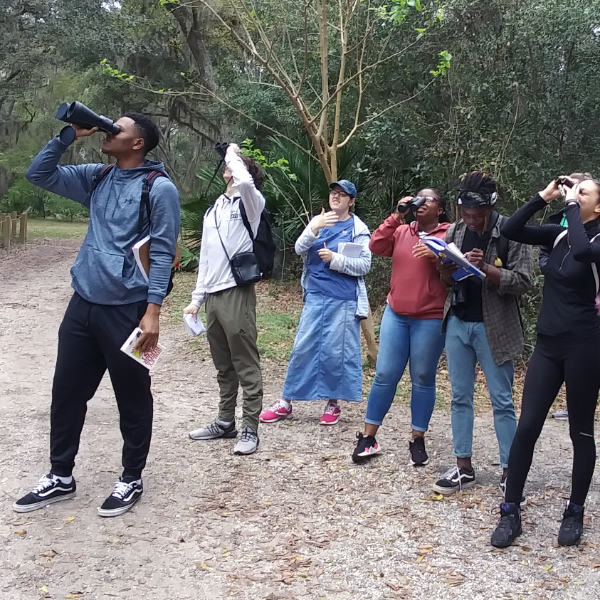 About Our Program
Courses in the Biology program include innovative investigative laboratories, emphasizing active learning and technology. The curriculum includes valuable writing and research components, preparing students for their professions in the 21st century. Highlights of the program include small classes with hands-on lab and field experiences- students will have the opportunity to conduct field and lab work in a collaborative environment. Students learn the skills to maintain various organisms, utilize imaging systems, spectrophotometers, centrifuges, incubators, and microscopes for use in laboratory and research settings.
In addition to the University core, students earning the Bachelor of Science in Biology must complete a 19-credit-hour biology core, 15 hours of upper-level biology courses, and a series of allied courses in Chemistry, Mathematics, and Physics. Additionally, students majoring in Biology have the option of taking Marine Science courses, further expanding the courses available and allowing them to explore individual passions and interests. MAJOR REQUIREMENTSBiology Minor
Engaged Learning
In addition to course work, students in the Biology program at JU will find ample opportunity for research, internships, and other interaction with faculty in the department. Biology majors are encouraged to work with faculty experts in unique and engaging research experiences. Students can register for an independent study to carry out a project with a faculty mentor.
Paired with the curriculum, these experiences will prepare students for careers in bioengineering, cellular biology, ecology, environmental sciences, wildlife conservation, immunology, marine biology, medicine, zoology, and more.
Ready to Dive In?
Take the first step in earning your degree in Biology by submitting your JU application today.
Contact Information Department of Biology and Marine Science
Phone: (904) 256-7766
Quick Links