College of Arts & SciencesPre-Health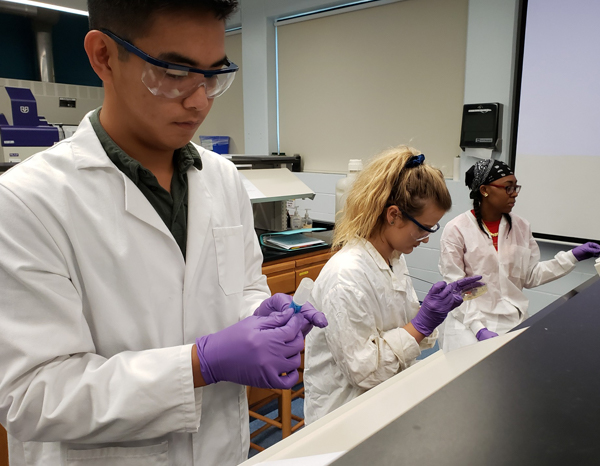 Why Choose This Program?
Many students entering Jacksonville University hope to one day have a career in a health profession, such as medicine, dentistry, pharmacy, physician's assistant, public health, optometry, physical therapy, occupational therapy, or veterinary medicine. In order to successfully apply to a health professional school following graduation from Jacksonville University, students must complete various undergraduate science courses, as well as courses from other disciplines. These undergraduate prerequisites are determined by the individual health professional schools and may vary between institutions. Students are advised to visit JU's Pre-Health Checklist and research their programs of interest early in their undergraduate career to ensure all prerequisites are planned and obtained prior to the application process. It is very important for JU students intending to pursue a career in a health profession to work closely with their faculty advisor and/or JU Pre-Health advisors early and regularly, in order to stay on track with meeting entrance and course requirements.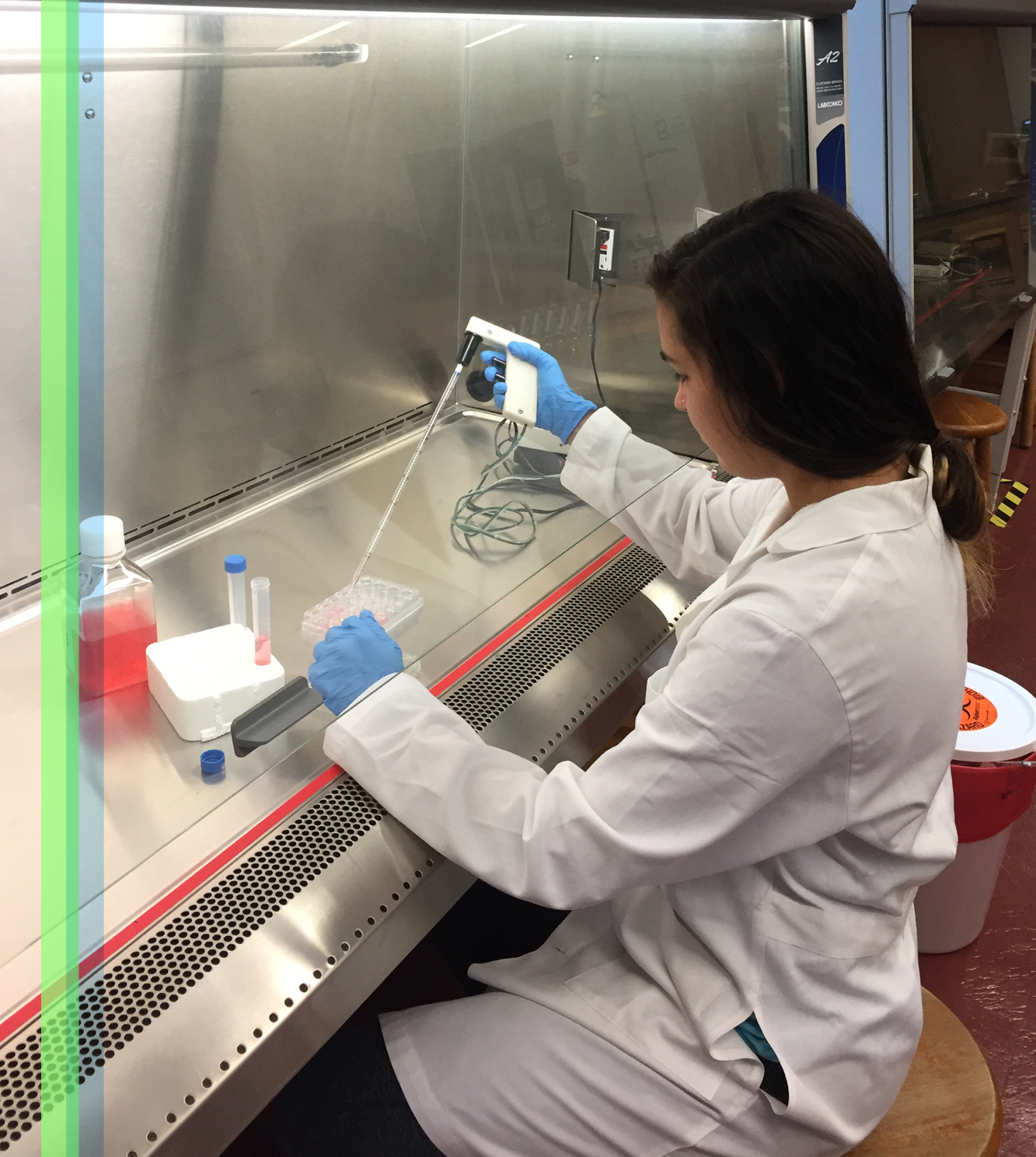 Pre-Health ProgramStudent Experiences
There are many activities outside of the classroom that will enhance your experience as a pre-health student at Jacksonville University and increase your competitive edge for health professional programs. We encourage you to get involved early and stay engaged throughout your time at JU. The Pre-Health program can help connect you to internship and job shadowing opportunities at organizations like Mayo Clinic and local hospitals. Our faculty can help you identify and pursue valuable research projects and summer programs, including the National Science Foundation's Research Experiences for Undergraduates. The Jacksonville University Pre-Professional Medical Society (JUMPS) provides professional development opportunities through guest speakers, workshops, and field trips. The Pre-Health program helps you take advantage of these valuable resources on campus and in our community.Learn More
Pre-Health ProgramSuggested Timeline
This timeline highlights some major things to be planning on each year while at JU. Timelines should be tailored for each pre-health student on an individual basis, as many factors contribute to these plans. Faculty on the Pre-Health Committee are happy to assist in this planning. The full Pre-Health Checklist is also a helpful guide with information on required and recommended courses.
Freshman and Sophomore Years
Research health professional programs of interest to understand prerequisite requirements. Our Resource List will be a helpful starting point.
Work with your advisors to devise a 4-year plan for coursework at JU.
Join the Jacksonville University Medical Pre-Professionals Society (JUMPS).
Attend Pre-Health events on campus.
Get to know your professors.
Start thinking about and engaging in

extracurricular experiences

: undergraduate research, internships, shadowing, volunteering, community service, etc.
Earn stellar grades!
Junior and Senior Years
Stay engaged in extracurricular experiences: undergraduate research, internships, shadowing, volunteering, community service, etc.

Study for required entrance exams.

Register for and take the required entrance exam.

Request recommendation letters from faculty, advisors, and mentors. Be sure to allow plenty of time!
Submit applications to programs as soon as the application portals open for your cycle.

Earn stellar grades!
Alumni Spotlight
Francis AlipCurrently enrolled in the University of Pennsylvania School of Dental Medicine
"JU has helped prepare me for my career goals in so many ways. In addition to thoroughly readying me academically, I was given endless opportunities for leadership growth and development. I had the unique experience of serving as the president for five student organizations during my undergrad, one of which I founded myself. Those experiences collectively allowed me to become more self-confident and develop into a competent leader, something I believe is important for any healthcare profession.
In the classroom, BIOL 223 SI, Oral Presentation in the Biological Sciences, was hands down the most helpful class in my undergrad program. I was able to bolster my public speaking abilities, as well as my interview skills. As a result, I became more comfortable talking to other professionals. I was able to expand on these skills as a Head Tutor, helping countless students, and presenting my undergraduate research at several conferences. JU classes and activities helped me strengthen my communication and interpersonal skills.
Because JU is a small private liberal arts university, I've gotten more out of my college experience than most students at bigger schools. You're provided so many opportunities at JU. All you need to do is make the conscious decision to chase them. I'm forever grateful for all of the experiences I've gained through my time at JU, which has ultimately prepared me for a promising career in dentistry."
Francis Alip graduated in 2020 with Bachelor of Science degrees in Biology and Psychology. In 2021, he completed his Master of Business Administration from the JU Davis College of Business & Technology.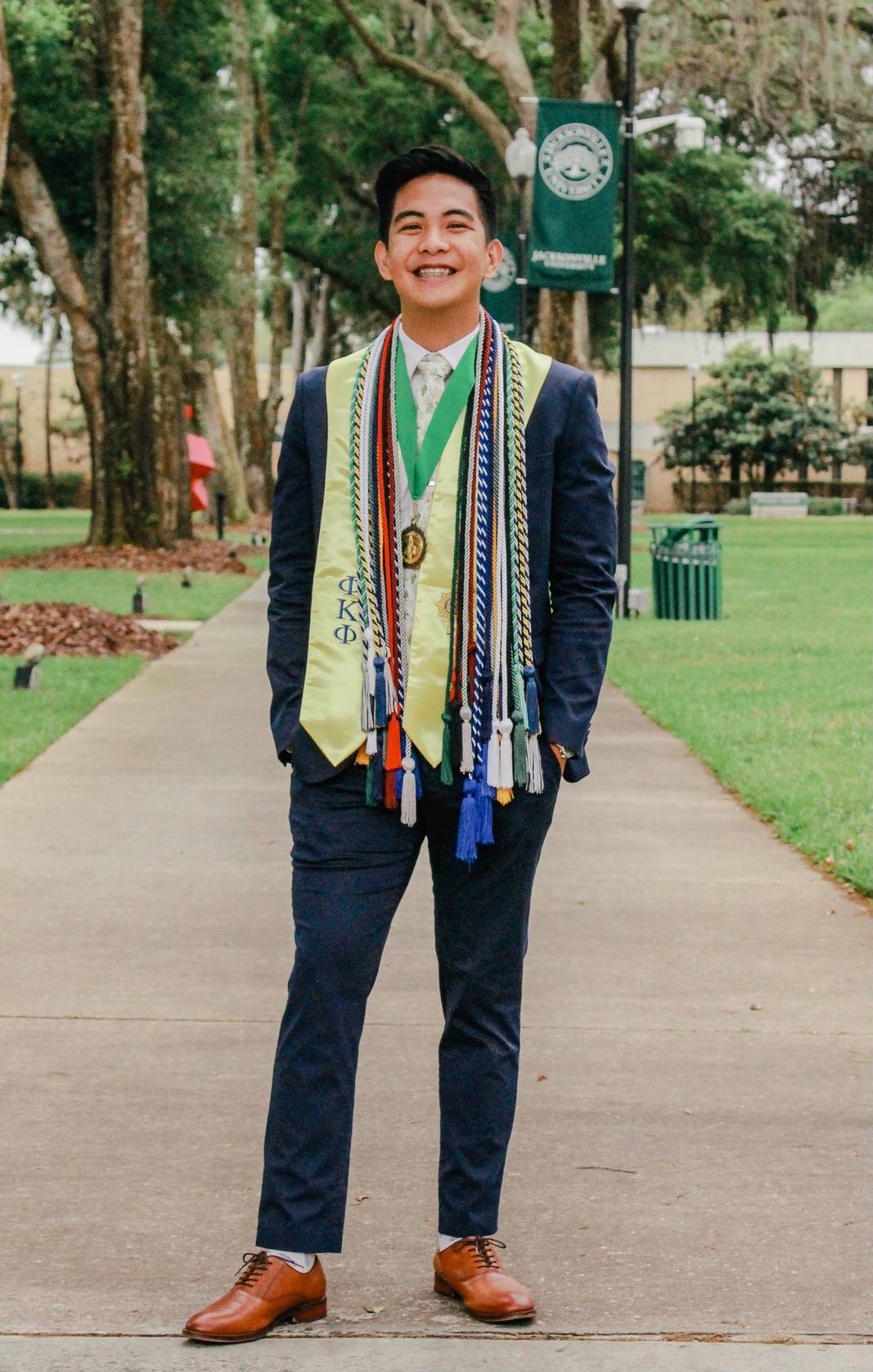 JU-NSU Dual Admissions Program
JU and Nova Southeastern University (NSU) have partnered to provide our students with a path to enter into the NSU Doctor of Osteopathic (D.O.) Medicine Program. This formal agreement is administered by the Pre-Health Committee. To be considered for the program, students that plan on becoming a physician should apply to the JU-NSU Dual Admissions Program in their freshmen through junior years, while conducting themselves with a high level of integrity while at JU. Applications are due November 1 for the fall semester and March 15 for the spring semester.
Request More Information
For more information on the Pre-Health program, contact the Chair of the Pre-Health Faculty Committee:
Dr. Kara Conway
Pre-Health Committee Chair
Assistant Professor of Biology
Email address kconway2@ju.edu
Directory entry About Dr. Kara Conway
Contact Information College of Arts & Sciences

Jacksonville University
2800 University Blvd N
Jacksonville, FL 32211
Phone: (904) 256-7100
Email: coas@ju.edu
Quick Links