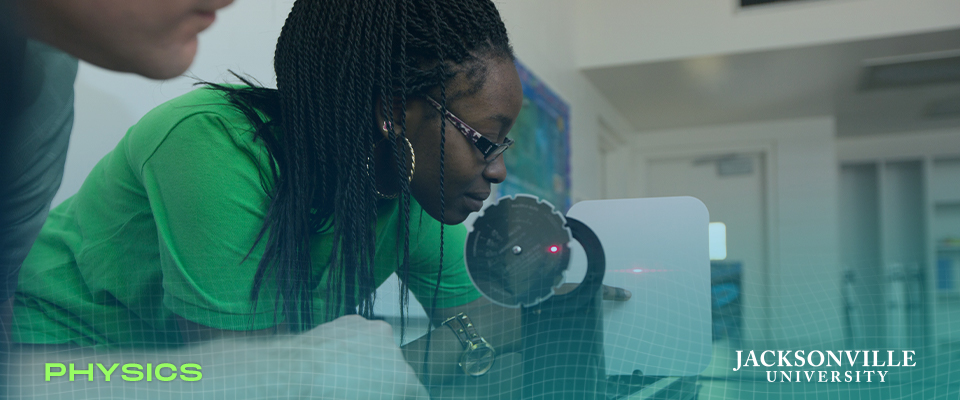 Physics Department
The study of physics is the investigation of the physical world around us. Why is the sky blue? Why does a river flow downhill? What is the temperature of the sun? What is the age of the Universe? How can we make faster computers? How can we convert solar energy to electrical energy? What is an efficient way of killing cancer cells? There are the kinds of questions physicists ask and explore.
Physics is one of the oldest fields of science. It started out when natural philosophers during the dawn of human civilization attempted to understand various physical phenomena around them. They wanted to know how the world around them worked, and what was their position in the universe. Over time, development of practice of conducting careful experiments and using theoretical insights based on mathematical reasoning started to form the field of physics that we know today.
The attempts to understand the physical universe around us have now expanded the field of physics into various subfields such as astrophysics, high energy particle physics, nuclear physics, condensed matter physics, biophysics, soft matter physics, non-linear physics, medical physics, and atomic and molecular optical physics. The discoveries of physicists have laid the foundation for the transformation of human society through the technological revolution that has benefited the entire humanity.
In the Physics Department at Jacksonville University, we train our students to be physicists who can explore their curiosity about the physical world using experimental, theoretical and computational techniques. Our students become problem solvers who can think analytically, pay attention to details, carry out instrumentation, design and conduct experiments, and learn to perform computation. Whether you want to work as a manufacturer, technician, programmer, or teacher, or wish to pursue further studies in graduate school, or plan to attend a law or medical school, these skills will prepare you well for the challenges after the college.
Goals:
1. The Physics Department is committed to pursuing the following goals:
Engage physics students in authentic classroom experiences, built around the three practices of physics (computation, experiment, theory)
Mentor STEM majors in undergraduate research
Support our Division and University colleagues
2. Our Faculty will pursue these goals by:
Participating in physics education professional development to implement best practices in engaged learning
Recruiting and training student researchers
Lending our perspectives and expertise to University needs
Need more information? Contact Dr. Peter Zhao or the Office of Admissions.
Dr. Peter Zhao
(904) 256-7634
Swisher Science Bldg, S-1F pzhao@ju.edu