College of Arts and SciencesMathematics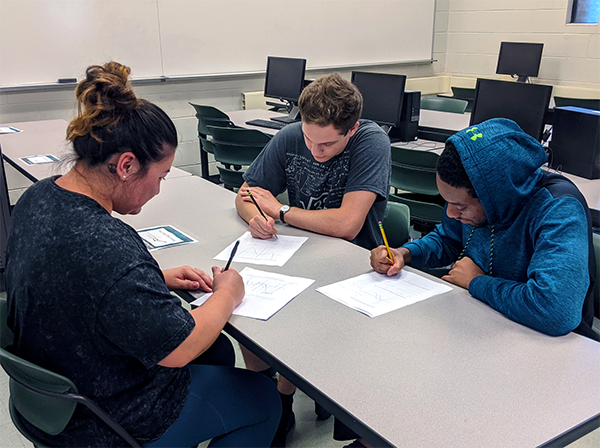 Why Choose Our Program?
Students majoring in mathematics at Jacksonville University have the opportunity to gain a deeper understanding of how mathematics impacts daily life. Students, taught by expert faculty, are taught how to apply technology resources to tackle a variety of math challenges. The coursework for this major emphasizes a deep understanding of concepts and the application of mathematics to real-world problems. Through innovative courses, valuable internships, and exciting extracurricular activities, students explore the most fascinating aspects of this complex field.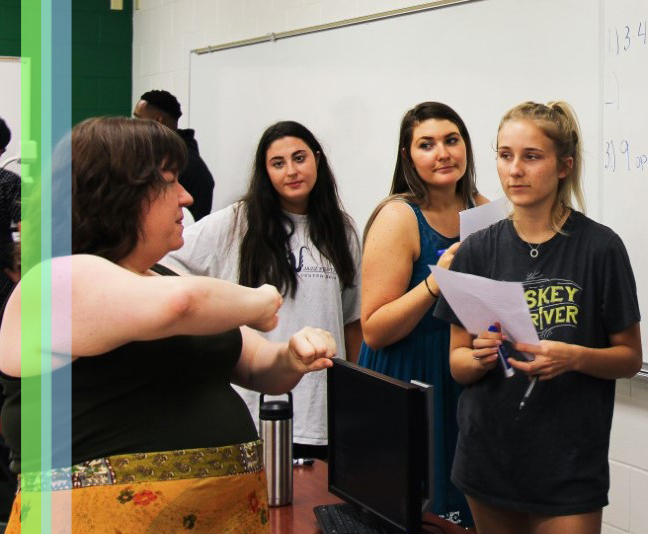 Mathematics and Data ScienceAbout Our Majors
The field of mathematics is the gateway to understanding a variety of fields including space and time, money and commerce, growth and decay, and motion and change. Students at JU can choose to major in Mathematics or Data Science.
The Mathematics major provides students with a diverse understanding of the discipline's toolset including calculus, probability, and modeling and reasoning. In addition, there is an optional concentration in actuarial science that prepares students to take the professional certifications to become an actuary.
The Data Science major is an interdisciplinary program that focuses on the mathematical theory of data analysis as well as computation and the challenges of big data. With the addition of a minor outside of mathematics and computer science, Data Science majors at JU will be ready to engage in a data-driven career.
Minor in Mathematics
The Mathematics Department at JU offers three minors that complement your major. Our faculty will help you improve critical skills, such as problem solving, data analysis, and project design.
Mathematics
Applied Mathematics
Data Science
Ready to Dive In?
The Department of Mathematics is part of the School of Sciences and Mathematics in the College of Arts and Sciences. If you're ready to start your degree in mathematics, apply today!
Contact Information Mathematics

Email: coas@ju.edu
Quick Links