Faculty & Staff Directory
Directory Links
Contact
Keigwin School of Nursing
2800 University Blvd N
Jacksonville, FL 32211
Mon – Fri, 8:30 a.m. – 5:00 p.m.
If there is a problem with your profile or information, or if you want to opt out of inclusion in the directory, please let us know.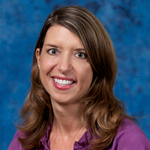 Jodi Morgan
Clinical Assistant Professor
Office hours
By appointment
Areas of Specialization
Aphasia, cognitive communicative and voice disorders
Education
BS, Speech Pathology and Audiology, Michigan State University
BS, Education, Michigan State University
MA, Speech Pathology, Western Michigan University
Professional Information
Ms. Jodi Morgan is a Clinical Assistant Professor in Communication Sciences and Disorders and a speech-language pathologist. Jodi is also manager of the new Brooks Rehabilitation Aphasia Center. She received a bachelor's degree in Speech Pathology and Audiology from Michigan State University, a bachelor's in Education from Michigan State University and a Master's degree in Speech Pathology from Michigan State University. Her specialization includes treating adults with neurogenic disorders including aphasia, dysphagia, cognitive- communication disorders and voice disorders. Her research interests include aphasia, aphasia rehabilitation and swallowing disorders.