Faculty & Staff Directory
Directory Links
Contact
College of Arts & Sciences
2800 University Blvd N
Jacksonville, FL 32211
Mon – Fri, 8:30 a.m. – 5:00 p.m.
If there is a problem with your profile or information, or if you want to opt out of inclusion in the directory, please let us know.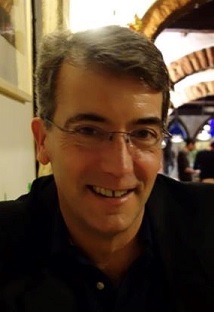 Dr. Erich Freiberger
Office location
Council Bldg., 128
Erich Freiberger received his B.A. in Philosophy from Georgetown University and completed his Ph.D. in Philosophy at Boston College. Dr. Freiberger is a Professor of Philosophy in the JU Humanities Department. While his specialization is in Modern and Contemporary Philosophy, he has also published on ethics, psychoanalysis, Plato and political philosophy. He is currently working on a book on Shakespeare and Plato. He has been part of the Jacksonville University faculty for 20 years.
Course
PPOL 512. Ethics and Public Policy
Accomplishments
Dr. Erich Freiberger, professor of philosophy wrote his dissertation on Hegel's relation to modern philosophy and has a long-standing interest in the relation between psychoanalysis and Socratic ethics. He has published a number of articles exploring Lacan's relation to the Philosophical Tradition ranging from his appeal to the predicate calculus in his account of sexual difference to work on Plato, Lacan, Heidegger, Wittgenstein, Spinoza and Sartre. His work has appeared in the Florida Philosophical Review, The Journal for Lacanian Studies, Clinical Studies, Atenea, Film and Philosophy, Literature and Psychology, and Interdisciplinary Humanities. His recent work is on Plato's influence on Shakespeare's Hamlet, and he is currently working on a book on Plato and Shakespeare.

Office:
Council 128