Faculty & Staff Directory
Directory Links
Contact
Keigwin School of Nursing
2800 University Blvd N
Jacksonville, FL 32211
Mon – Fri, 8:30 a.m. – 5:00 p.m.
If there is a problem with your profile or information, or if you want to opt out of inclusion in the directory, please let us know.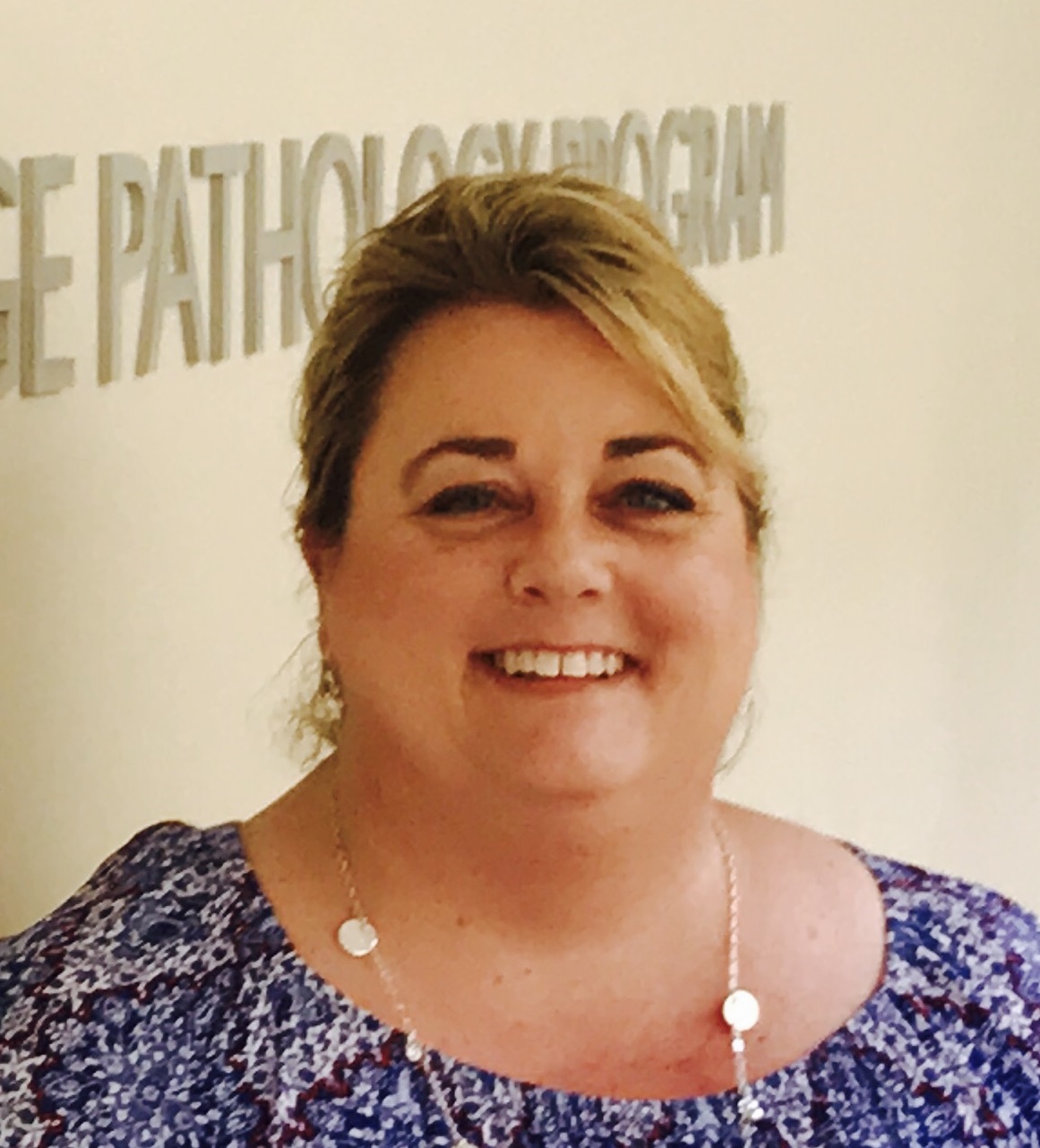 Dawn Lechwar, MS, CCC-SLP
Clinical Assistant Professor of Communication Sciences and Disorders, Practicum Site Coordinator
Areas of Specialization
Autism, Augmentative and Alternative Communication, pediatric language disorders, low incidence populations, and supervision.
Education
M.S., Speech Pathology, University of South Florida
B.A., Speech Pathology and Audiology, University of Florida
Professional Information
Dawn Lechwar is a Clinical Assistant Professor and Clinical Coordinator in Communication Sciences and Disorders and has worked in skilled nursing facilities, outpatient facilities, and recently public schools. She has been a practicing clinician for over 25 years and has been the recipient of the Outstanding Speech Language Pathology award for Duval County Public Schools and Clinician of the Year from the Jacksonville Area Speech Pathology Association. Her passion has been to facilitate communication for nonverbal or minimally verbal individuals throughout the life span, with a focus on functional communication. She is also known to be an advocate for visual supports. Ms. Lechwar has presented at Florida Association of Speech Language Pathologists and Audiologist (FLASHA), The Symposium on Research in Child Language Disorders (SRLCD), American Speech and Hearing Association (ASHA), Duval County Public Schools, Pine Castle, and Jacksonville Area Speech Pathology Association (JASPA) on various topics. As a lead Speech Language Pathologist for Duval County Public Schools, she specialized in mentoring fellow clinicians, clinical fellows, teachers, staff, and parents specializing in low incidence populations. She is a Board Member for Girl Power 2 Cure.