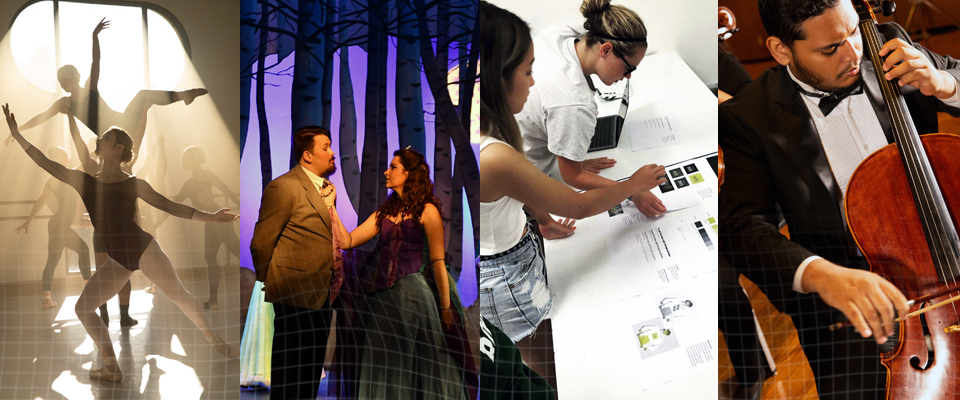 Auditions & Portfolio Reviews
The Linda Berry Stein College of Fine Arts welcomes all applicants interested in Fine Arts to audition or have their portfolio reviewed. During the process, you will have the opportunity to showcase your talents and to experience firsthand our performance and art facilities. Auditions are required for the dance, music, musical theater, and theater programs. Applicants to major in visual arts or music composition are required to provide a portfolio for review.
Please note that you must apply to Jacksonville University before attending an audition or portfolio review, and that you must be accepted to the university before you can be accepted into the Linda Berry Stein College of Fine Arts.
What does this process look like?
Download information about the audition or portfolio review process specific to your desired program.
Undergraduate Programs
When & Where
Check-in for each audition or portfolio review will be at Terry Concert Hall.