About Analytics & Planning
Mission
The Office of Analytics & Planning ensures the proactive strategic use of data in measuring Jacksonville University's fulfillment of its mission, achievement of goals, and the success of its students, faculty, and staff.
Vision
Within an established culture of data-informed decision-making, the Office of Analytics & Planning will serve as the catalyst for asking provocative questions and assisting the campus community in implementing courageous answers to ensure the continued vibrance of Jacksonville University.
What We Do
Perhaps the best way to explain what the Office of Analytics & Planning does can be best explained by two stories.
We help you identify where you need to hit.
The first story I heard originally from Ryan Smith during a Qualtrics Experience Summit. He shared the story of a young farmer starting out his career but having trouble getting his tractor to run. His wife had noticed that their neighbor was an older farmer and suggested her husband reach out to him to see if he could help. The old farmer was happy to stop by and spent about three minutes walking around the tractor, eyeing it from top to bottom. He asked the young farmer for a hammer, took a swing, and immediately started the tractor. The young farmer was amazed and thanked the old farmer. He told him to send him a bill for his three minutes and immediately headed into the field. Three days later a bill appeared at his door for $1,000. The young farmer's wife was amused while her husband found himself infuriated. He sent a letter back to the old farmer asking for an itemized bill, which he was shocked to receive only a few days later. The line items were simply: $1 for hitting the tractor with a hammer; $999 for knowing where to hit it. Suffice it to say that payment was made without further debate.
We help you bring perspectives together to understand complexity.
The second story comes from Kelli Rainey of Campus Labs through her mentor. You may be familiar with the parable about the blind men and an elephant. It tells the story of a group of blind men who had never seen an elephant before and have to conceptualize it by touching it. Each blind man touches a different part of the elephant--but only a single part. Based on that, they describe the elephant. One man's approach is to feel the tail and conclude that the elephant is like a rope. Another man's approach leads to thinking that the squirming trunk of the animal is like a snake. Each man suggests something different based on what part of the elephant is encountered. In some versions of the parable, the blind men suspect that the others are dishonest, and they even come to blows. While philosophers and religious scholars view the story as a perfect example for moral relativism, there is a meaningful assessment tie-in. If we think of assessment as a set of processes designed to improve, demonstrate, and examine student learning and development, "assessing the elephant" employs the idea that multiple perspectives as a whole help us understand the complexity of student learning and success.
Who We Are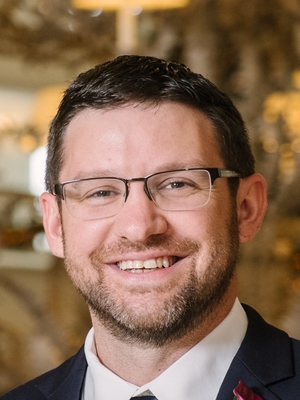 Will Miller, Ph.D.
Executive Director of Institutional Analytics, Effectiveness, and Strategic Planning
(904) 256-7030
Dr. Will Miller is Executive Director of Institutional Analytics, Effectiveness, and Strategic Planning at Jacksonville University. Prior to JU, Dr. Miller served as Assistant Vice President of Campus Strategy at Campus Labs, a higher education technology and consulting firm. During his time at Campus Labs, Dr. Miller leveraged data best practices to help campuses across the globe make strategic, data-informed decisions. Prior to Campus Labs, Dr. Miller served four years as a faculty member, senior administrator, and the SACSCOC liaison at Flagler College, where he oversaw the campus-wide outcomes assessment process, as well as planning and institutional research activities. Prior to joining Flagler, he held faculty positions at Southeast Missouri State University, Notre Dame College, and Ohio University.
As an educator, Dr. Miller draws on his perspective as a public intellectual to engage students in courses on political science, public policy, program evaluation, and organizational behavior. He earned his master's degree in applied politics from the Ray C. Bliss Institute at The University of Akron, where he also earned his doctorate in urban studies and public affairs. He holds both a master's degree in political science and a bachelor's degree from Ohio University.
A forward-thinking data analyst and dynamic speaker, Dr. Miller presents at professional conferences focused on higher education, institutional research, and political science. Whether analyzing public opinion data from central Asian nations for the U.S. Department of State, assessing the inner dynamics of the Republican Party in the era of Trump, or creating models for effective, inclusive strategic planning, he aims to provide relevant, actionable data to relevant stakeholders. As a prolific author, Dr. Miller has written for outlets including Political Science Quarterly, Inside Higher Ed, Journal of Political Marketing, and Times Higher Education, in addition to authoring multiple books and book chapters in published works.
Dr. Miller has served as a strategic advisor to elected officials, agency administrators, and social service agencies. His scholarly pursuits focus on assessment, campaigns and elections, polling, political psychology, and the pedagogy of political science and public administration.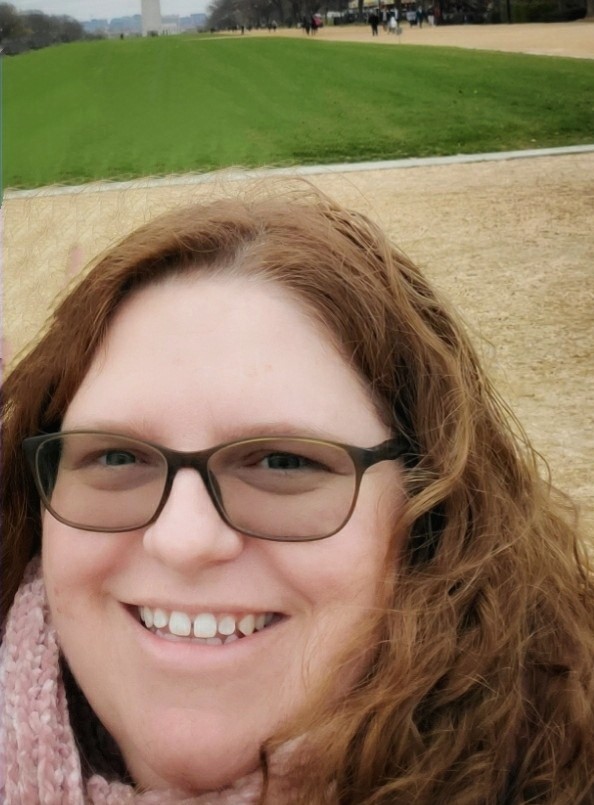 Courtney Berwick
Director of Institutional Research and Academic Financial Analytics
(904) 256-7031
Courtney Berwick is the Director of Institutional Research and Academic Financial Analytics where her primary responsibilities include government reporting, survey generation and completion, academic program financial analytics, and serving as point of contact for data related requests from all areas of the University. She joined Jacksonville University in September 2019 as Coordinator of Effectiveness, Planning and Research with 8 years of experience in higher education and 12 years of experience in financial services. She holds a Bachelors in Business Administration and a Master of Arts in Management. When not at work, Courtney enjoys time with her husband and two dogs.
Katelyn Armstrong
Director of Accreditation and Continuous Improvement
karmstr12@ju.edu
(904) 256-7005
Katelyn Armstrong is the Director of Accreditation and Continuous Improvement at Jacksonville University. Her two primary focuses are accreditation and assessment across campus. Katelyn joined Jacksonville University October 2021 She holds a Bachelor's in Communication Arts and a Master of Arts in Strategic Communications and Leadership. In her free time, Katelyn loves to participate in long distance runs and enjoy time by the water.