Faculty & Staff Directory
Directory Links
Contact
Linda Berry Stein College of Fine Arts
2800 University Blvd N
Jacksonville, FL 32211
Mon – Fri, 8:30 a.m. – 5:00 p.m.
If there is a problem with your profile or information, or if you want to opt out of inclusion in the directory, please let us know.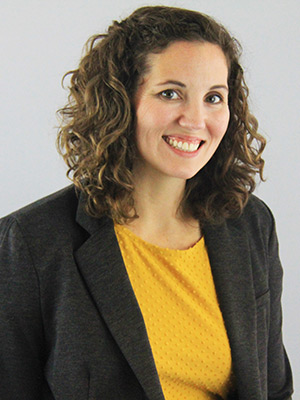 Tiffany Leach
Associate Professor of Visual Arts
Office location
Art Complex 3-D, 3D 07
Tiffany Leach holds a Master of Fine Arts degree in ceramics from the University of Georgia, where she was the recipient of the Dorothy McRae Ceramic Scholarship and the John D. and Marilyn Kehoe Scholarship. Leach received her Bachelor of Fine Arts degree in Studio Arts with a concentration in ceramics from the University of North Carolina at Charlotte. She has exhibited and presented her work in the Southeastern United States for the past decade in galleries and museums such as MOCA Jacksonville, Florida; Cummer Museum of Art and Gardens Jacksonville, Florida; Art Center West Roswell, Georgia; Lyndon House Arts Center Athens, Georgia; Corner Gallery Oak Ridge, Tennessee; Sprull Gallery Atlanta, Georgia; 360 Gallery Charlotte, North Carolina, MoNA Gallery at NoDA Charlotte, North Carolina and at the National Council on Education for the Ceramic Arts. Leach has also exhibited and presented her work internationally at La Mostra in Cortona, Italy. She has work in numerous collections, most recently in the Thomas G. Carpenter Library at University of North Florida, a collection of more than 100 pieces of work by the region's notable Artists. Her work has been published in periodicals and newspapers including Charlotte Style Magazine, Arbus, and Flagpole. She currently teaches in the Linda Berry Stein College of Fine Arts at Jacksonville University.