Master of Fine ArtsVisual Arts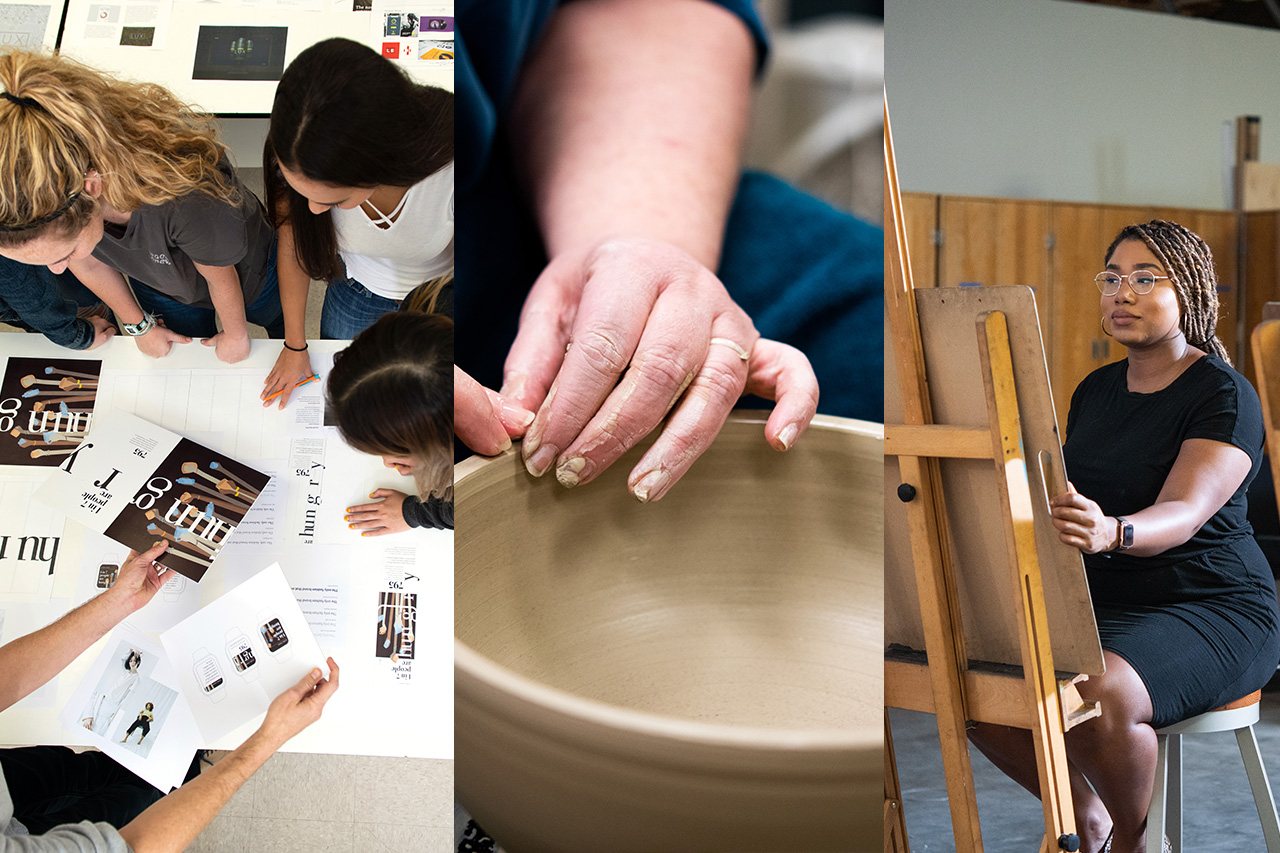 Graduate Visual Arts ProgramWhy Choose Our program?
At Jacksonville University, our MFA in Visual Arts program will challenge you, immerse you in new knowledge and skills, expand on what you already know, help fine-tune your creative energies into artistic skills, and prepare you to take the next step in your career as a professional. With highly qualified faculty and ample studio space, Jacksonville University's MFA in Visual Arts could be the perfect fit for you and your artistic needs.
WANT TO LEARN MORE?
To learn more about our program, admissions process and requirements, please register below for one of our upcoming information sessions!
Monday, October 2, 2023 REGISTER NOW
Thursday, November 2, 2023 REGISTER NOW
Fine-Tune Your Creative Energies
JU's Master of Fine Arts in Visual Arts helps you fine-tune your artistic abilities and supports you on your creative journey.
This program:
The online delivery method enables active working artists to advance creative practice within a supportive academic community. The program includes a two-week "bootcamp" in the summer sessions that are strategically located as an immersive kick starter. This format is designed for working artists who prefer greater flexibility in course work without required travel to Jacksonville.
Studios on Jacksonville University campus are available upon request during the summer sessions.
Offers a 2-year or 3-rotation
Consists of only 10 students in the cohort model
Is one of only a few programs in the southeast and is cost-competitive
Has a military resource center for students using VA benefits
Students are often eligible for tuition reimbursement to help cover program costs through their workplace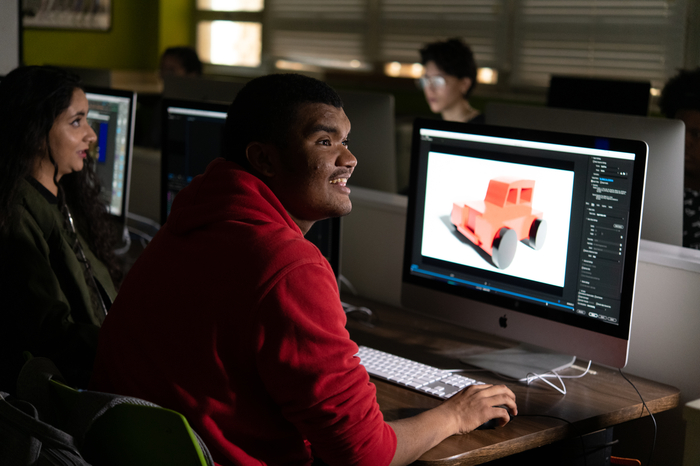 About Our Program
Studies
Jacksonville University's MFA allows you to practice any medium of your choice or a path of interdisciplinary studies, including but not limited to:
Animation
Ceramics
Film
Glass
Illustration
Mixed Media
Painting
Photography
Printmaking
Sculpture
Visual and Graphic Design
Residency Options
JU offers students two residency options.
Low-Residency:

Completely online, with a four-week summer residency that includes a two-week summer bootcamp in JU's state-of-the-art facilities

This is a great option for teachers, whose schedules allow them to be available for residency in the summer

No-Residency: Completely online, with a virtual option during the residency

This allows you to keep working in your career, with no interruptions
The 2023 summer residency will be held from June 26-July 28. Students will have the opportunity to complete the intensive in a flexible, asynchronous format that is conveniently designed for their schedules, except for a two-week Bootcamp taking place from July 10-21. Students will have the option to attend the Bootcamp in-person at Jacksonville University's Arlington campus or stream into the intensive courses online. Since this Bootcamp will only be offered synchronously, please be advised that students will need to be available to participate in the scheduled intensive courses during EST business hours.
Career Outcomes
The MFA in Visual Arts can prepare you for a wide variety of careers. Many of our students go on to teach for colleges and universities. Some of our recent graduates have also gone on to work as museum curators, practicing artists, nonprofit arts programmers, and educators at the K-12 level.
AdmissionsHow to Apply
Applications for Summer 2024 are now open
For additional questions, further information, please contact the Associate Director of Admissions, Kyrstin Creswell, at kcreswe@ju.edu.
A bachelor's degree in art or a related field. is required. Applicants with an undergraduate degree in a subject other than art or a related field would be required to show significant professional experience on their application.
Complete the online JU application
Official transcripts of academic work from all institutions attended
Two Letters of Recommendation
Resume/Curriculum Vitae
Artist's Statement (This should include artistic goals for the period of study)
Portfolio (2-10 representations of your work)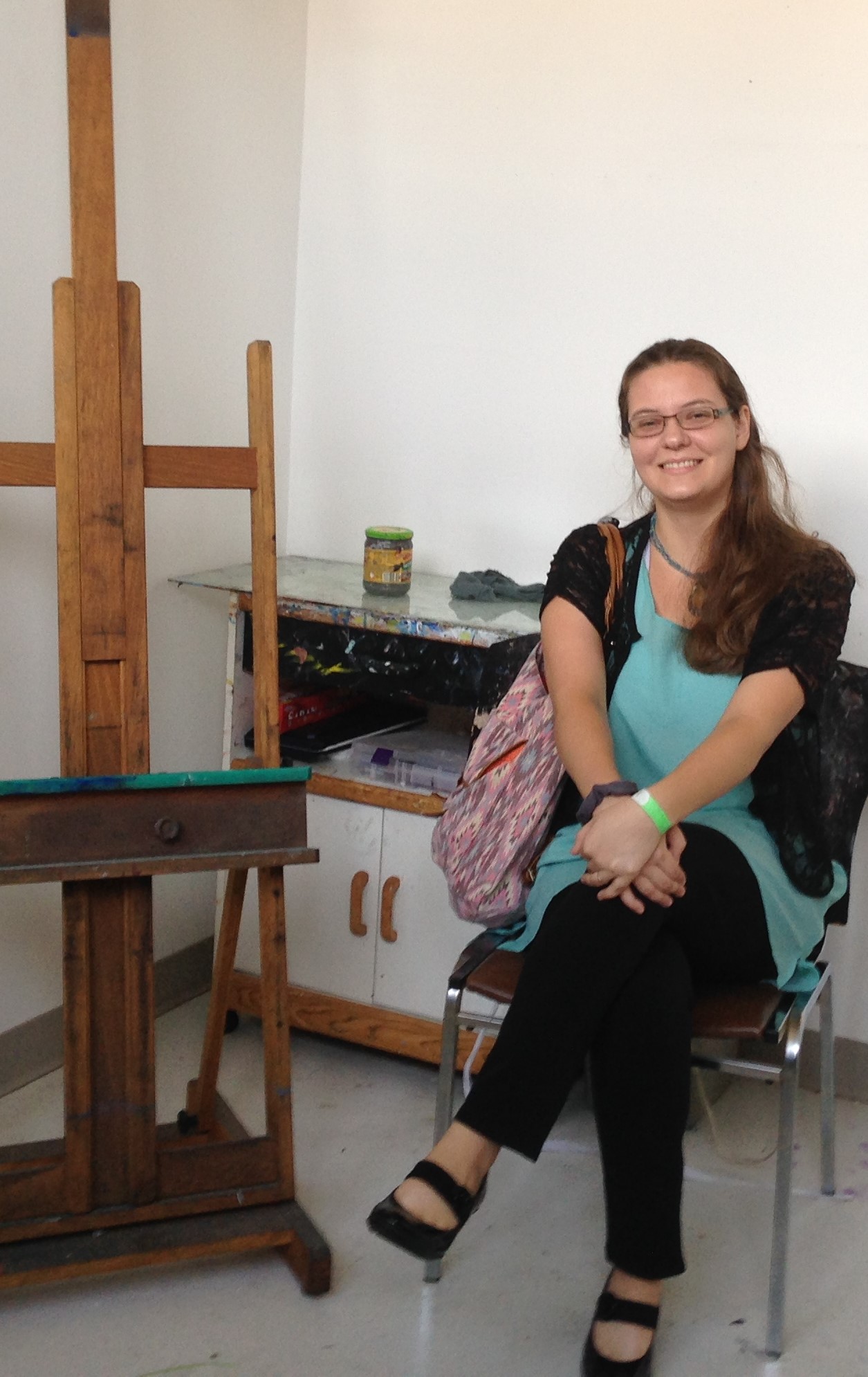 "I have always felt like I was part of a tightly knit community. The professors have gone above and beyond, not only to support me during a difficult year but also help me cultivate my own artistic vision and strengths. I have grown professionally, artistically, and intellectually through the education offered by the JU program."
Request Information
Loading...
Contact Information Linda Berry Stein College of Fine Arts & Humanities
Phone: (904) 256-7000
Email: graduateadmissions@ju.edu
Quick Links