Faculty & Staff Directory
Directory Links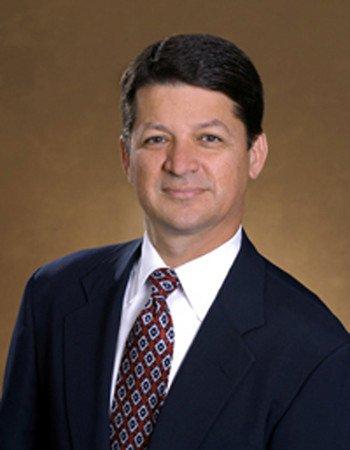 Richard Mullaney
Director, Public Policy Institute
College of Arts and Sciences
Office location
Davis College of Business, 136
Summary
Rick Mullaney is the Founding Director of the Public Policy Institute at Jacksonville University. In addition to giving strategic direction and vision to the Institute, regularly appearing on local media for policy commentary, and hosting the Policy Matters radio show, Mr. Mullaney teaches PPOL 513: Law and Public Policy, a core requirement for Master in Public Policy students. He is a graduate of the University of Florida with a B.A. in Political Science and law degree from the University of Florida Levin College of Law.
Courses
PPOL 513. Law And Public Policy
Media Commentary
Biography
Rick Mullaney is the Director of the Jacksonville University Public Policy Institute (Institute). The Institute offers four graduate degree programs in public policy, including a Master in Public Policy (MPP) degree and three dual degree programs (MPP-JD, MPP-MBA, and MPP- Marine Science). It is also a leading venue in Florida for public policy debates, forums, conferences, lectures, polling, and research. Mr. Mullaney is a lawyer and in addition to leading the Institute, is a Lecturer in Law and Public Policy at the Institute and works as a political analyst and commentator for WJXT, Channel 4 and WOKV, 690 AM. He also hosts a radio program, Policy Matters, on WJCT, 89.9 FM.
During more than 35 years in the private and public sectors, Mr. Mullaney has represented diverse multi-billion dollar public entities and been involved in various public policy initiatives. He has lectured on legal and public policy topics in more than 20 states and been actively involved in local, state, and federal political campaigns.
Mr. Mullaney grew up in Jacksonville, Florida and attended the University of Florida on a George Smathers Debate Scholarship. He received a BA in Political Science, graduating Phi Beta Kappa and number one in the College of Arts and Sciences. He also received his law degree from the University of Florida, serving as Executive Editor of the Law Review and receiving the Best Oralist Award for the Moot Court Team. After working as a business lawyer for Carlton Fields, he became a prosecutor. Mr. Mullaney was named Prosecutor of the Year for the state of Florida in 1991 for his work in establishing the state's first Repeat Offender Court, creating and leading the State Attorney Homicide Unit, and teaching nationally. He also received the Lecturer of Merit Award and Distinguished Faculty Award from the National College of District Attorneys. While a prosecutor, he served as an adjunct professor of Business Law at UNF.
Mr. Mullaney subsequently worked for nearly 20 years on diverse legal and public policy issues as legal counsel and advisor to the City of Jacksonville and former mayors Ed Austin, John Delaney and John Peyton. During this time, he served as Department Head for the Tort Litigation Department, Chief of Staff to Mayor Delaney, and General Counsel. As General Counsel he led the 40 lawyer General Counsel's Office for over a decade and represented diverse public entities with combined operating budgets in excess of $4 billion a year. His representation includes the Supervisor of Elections in the Bush-Gore recount in 2000, arguing before the Eleventh Circuit Court of Appeals on prayer at high school graduation ceremonies, and trial counsel to validate $2.2 billion in Better Jacksonville Plan municipal bonds.
In 2003, he received the Lawyer of the Year Award at the annual Jacksonville Bar Association Law Day Luncheon. He subsequently received the Good Government Award from the Rotary Club of South Jacksonville. In 2012, he became the Founding Director of the Institute.
Mullaney serves on numerous non-profit boards, including the World Affairs Council, Chamber of Commerce Board of Governors, and the Government and Public Policy Institute for the University of the Bahamas. He is past Board Chair for Gateway Community Services and the Saint Vincent's Healthcare Foundation. Mullaney is a member of Leadership Jacksonville (1988) and Leadership Florida (2001). He and his wife Lynn have been married for over 30 years and have three children – Taylor, Richie and Katie.