Faculty & Staff Directory
Directory Links
Contact
Keigwin School of Nursing
2800 University Blvd N
Jacksonville, FL 32211
Mon – Fri, 8:30 a.m. – 5:00 p.m.
If there is a problem with your profile or information, or if you want to opt out of inclusion in the directory, please let us know.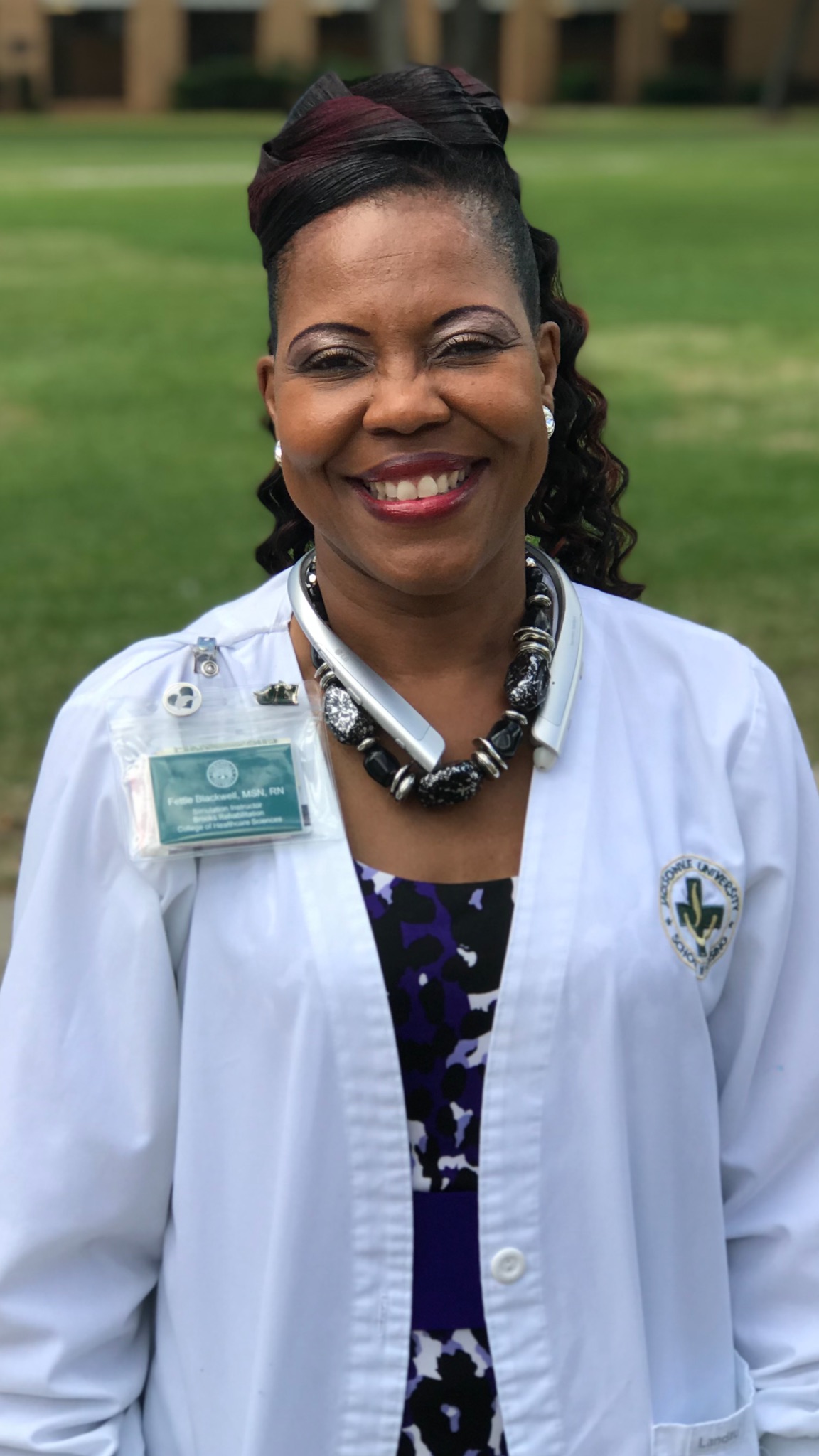 Japhetia Blackwell
STAR Simulation Instructor
Office location
BRCHS STAR Center
"Fettie," a 2014 alumni of JU, previously worked as Nursing Adjunct Professor teaching Community Nursing. She has over 35 years nursing experience and has worked in various roles over the years including direct care, home health care and management in Nursing. She strengthens her professional stamina through community involvement & education, being a transformational leader; preceptor; teacher/educator; speaker/presenter; facilitator and program manager within the realms of direct patient care, staff education/development and team building responsibilities. Fettie has an extreme passion for facilitating and expanding higher quality education of nursing students so that they are prepared to be top performing health care providers across the continuum of care – including inpatient & transitional healthcare settings and services across our local community, nation & world! Fettie is a recipient of the "Great 100 Nurses of Northeast Florida" Award, Class of 2007 and has been honored in HealthSource Magazine's Celebration of Nurses in 2011 & 2014. Her favorite quote: The trained nurse has become one of the great blessings of humanity, taking a place beside the physician and the priest (William Osler).