Faculty & Staff Directory
Directory Links
Contact
Marine Science Research Institute
2800 University Blvd N
Jacksonville, FL 32211
Mon – Fri, 8:30 a.m. – 5:00 p.m.
If there is a problem with your profile or information, or if you want to opt out of inclusion in the directory, please let us know.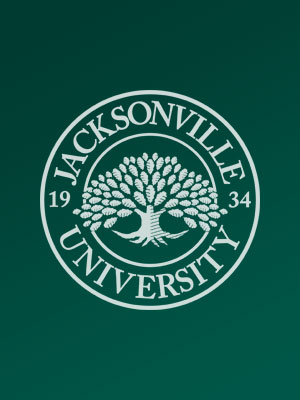 Gerry Pinto
Associate Research Scientist
Office location
Marine Science Research Inst
Dr. Pinto teaches various classes as an Adjunct Professor of the Department of Biology and Marine Science. In addition, he is an Associate Research Scientist at the Marine Science Research Institute at Jacksonville University. He assisted local government in developing, implementing, and over the years periodically revising a State and Federally-approved City of Jacksonville Manatee Protection Plan. He also assisted with developing a similar plan for Clay County. He is a consultant to the City of Jacksonville Waterways Commission and conducts research to monitor manatee populations in Northeast Florida. As part of that effort, Dr. Pinto has endeavored to raise public awareness about manatee issues through the Manatee Research Center Online (MaRCO web site), safe boating and speed zone advisory guides, educational seminars, TV, radio, video and the print media. He conducts aerial surveys and manages a manatee and dolphin Geographic Information System (GIS) database of aerial sightings. He has conducted research in a number of areas including: habitat mapping, water quality, ecosystem restoration, vessel traffic and compliance, surface water acoustical, and manatee scar pattern studies. He is interested in working with students and faculty to incorporating GIS analyses and mapping in their research studies, and he often serves as an advisor on a number of graduate student's committees. From time to time, Dr. Pinto assists with marine mammal recovery, release, and field necropsies with the Florida Fish and Wildlife Conservation Commission. He takes part in annual State of Florida Aerial Manatee Synoptic Surveys. As a board member of the Jacksonville Science Foundation (non-profit group) he advocates for equity and justice in education, and the MSRI takes part in the annual Science Festival. In addition, Dr. Pinto is specialized in fisheries and aquaculture. He has conducted research, teaching, or worked on commercial farm production systems and marketing in the Caribbean, Kenya and the U.S. His students have grown tilapia, catfish, and hybrid striped bass in recirculating systems, and aquaponics systems that integrate the production of plants and fish. As a research fellow at the University of North Florida (UNF) Environmental Center, he is part of an inter-disciplinary team working on The State of the St. Johns River Report (Jacksonville University, University of North Florida, Florida Southern College, and West Chester University). This project focuses on the Lower St. Johns River Basin, and is funded by the Environmental Protection Board of the City of Jacksonville. He authors sections on biological impacts of salinity, threatened and endangered species, fisheries, and submerged aquatic vegetation. He involves students in various aspects of data acquisition, analysis and presentation. The project is currently in its 11th year and consists of a yearly report, brochure for the public, and technical report and website. His future research interests include fisheries sampling and the impact of freshwater withdrawals, sea level rise and harbor deepening activities on the flora and fauna of the Lower St. Johns River Basin. He is currently involved in a few projects including: Collaborative papers with dolphin research and NOAA, a study involving mercury in fish tissue, and a paper on sea level rise and its influence on salinity changes in the St. Johns River Estuary.
Education
B.S. University of Plymouth, Fisheries Science, Plymouth, England, U.K.
MAQ. Auburn University, Fisheries and Allied Aquacultures, Alabama, U.S.A.
Ph.D. Auburn University, Fisheries and Allied Aquacultures, Alabama, U.S.A.
Courses Taught
BLY 100 Introductory Biology
BLY 100L Introductory Biology
BLY 280 Field Techniques
MSC 101 Introduction to Marine Science
MSC 114 Introduction to Marine Biology Lab
MSC 430 Fundamentals of Aquaculture
MSC 488 Special Topics Aquaculture/Aquaponics
MSC 595 Lab Studies in Marine Science-Aquaculture
MSC 670 Advanced Aquaculture
Areas of Specialization
Fishery Science, Aquaculture, Marine Ecology, Conservation and Life History of Manatees, Aerial Surveys, The State of the St. Johns River Report.