Faculty & Staff Directory
Directory Links
Contact
College of Arts & Sciences
2800 University Blvd N
Jacksonville, FL 32211
Mon – Fri, 8:30 a.m. – 5:00 p.m.
If there is a problem with your profile or information, or if you want to opt out of inclusion in the directory, please let us know.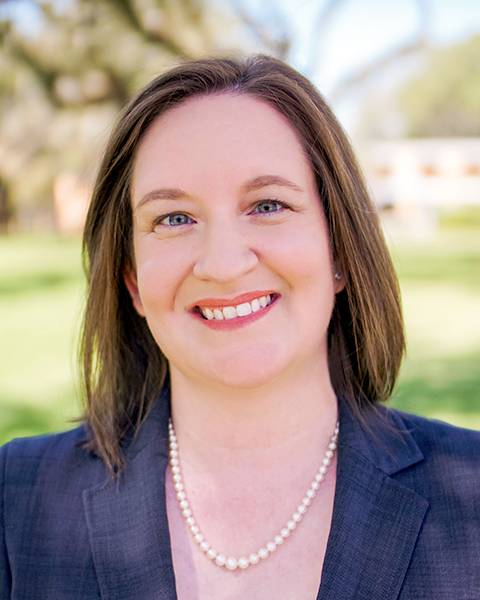 Dr. Courtney A. Barclay
Associate Dean for the College of Law and Professor of Communication and Law
College of Law | Davis College of Business and Technology
Office location
College of Law 18-032
Education
Ph.D., Mass Communication, University of Florida
J.D., Levin College of Law, University of Florida
M.A. Mass Communication, University of Florida
B.S. Public Relations, University of Florida
Courses Taught
Intro Mass Communication & Society (COMM 101)
Public Relations/Practices & Procedure (COMM 215)
Social Media Management (COMM 325)
Visual Communication (COMM 331)
Communications Law (COMM 455)
Communication Practicum Phincomm (COMM 395)
Biography
Dr. Courtney A. Barclay is the Associate Dean for Academic and Faculty Affairs for the College of Law. She also is an Associate Professor of Communication, teaching courses in public relations, social media management, and communication law.
Dr. Barclay is an expert in First Amendment law. Her research, which has been presented at national and international conferences, focuses on the legal and ethical issues surrounding advertising and public relations, especially as it involves new technology. Dr. Barclay's research analyzes emerging uses of technology and new media platforms, including chat bots, online data tracking, drones, and social media.
Dr. Barclay also is committed to serving the professional and academic communities. She is a former president for the Jacksonville chapter of the Florida Public Relations Association and served for several years in the executive board position of the Law & Policy division for the Association for Education in Journalism and Mass Communication. Through this experience, she mentored junior faculty and helped develop a committee to promote women communication law scholars.
Before joining the JU faculty, Dr. Barclay taught communication law courses in the S.I. Newhouse School of Public Communication at Syracuse University. She also served as Visiting Scholar at the Electronic Privacy Information Center, a public interest research center in Washington, D.C.
Areas of Specialization
First Amendment Law, Communication Law and Policy, Advertising Regulations, Strategic Social Media, Public Relations
Selected Publications