Faculty & Staff Directory
Directory Links
Contact
Marine Science Research Institute
2800 University Blvd N
Jacksonville, FL 32211
Mon – Fri, 8:30 a.m. – 5:00 p.m.
If there is a problem with your profile or information, or if you want to opt out of inclusion in the directory, please let us know.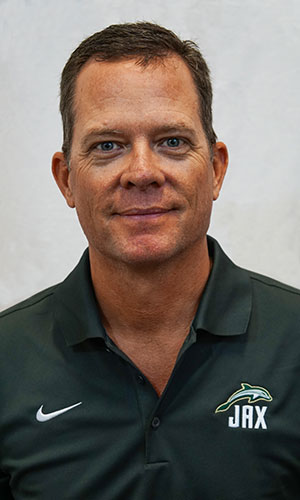 Chris Fischer
Office location
Marine Science Research Inst
Chris Fischer is an ocean explorer who has led 32 global expeditions to accelerate the ocean's rejuvenation to balance and abundance, by unlocking the life history puzzle of white sharks and other keystone species through expeditions aboard his ship, the OCEARCH.
Fischer's multi-disciplined and collaborative approach has enabled 174 scientists from 90 international and regional institutions, greatly increasing the efficiency and effectiveness of ocean research. This has led to 22 scientific published papers and more than 30 papers in progress. This research is being leveraged to drive data-centric policy decisions. Fischer has worked on ocean environmental protection policies with presidents of a number of countries, including the U.S.
Fischer believes in creating inspirational learning environments. In 2013, OCEARCH's Global Shark Tracker was launched. This website and app allows students, the public, and scientists to learn about sharks while tracking them across the planet in near-real-time. In 2014, a STEM curriculum based on the Tracker was introduced. Since then, 100+ lesson plans have been downloaded in 45 states. In 2017, OCEARCH joined forces with Jacksonville University to foster unique opportunities for college student-centric education and promote experiential learning. Not only do students benefit from this collaboration at a classroom level, but they are also involved at the forefront of high-caliber research.
From 2009 to 2012, Fischer hosted 30 hours of TV episodes on National Geographic Channel and 10 hours on the History Channel, chronicling the research on the white shark.
From 2001 to 2009, he hosted the four-time Emmy Award-winning "Offshore Adventures." It was the #1 watched outdoor TV series and had the goal of pouring the oceans back into people's lives, as Fischer believes that most people are disconnected from the ocean. Fischer has received numerous recognitions, including The Explorers Club Lowell Thomas Medal for Imagination in Exploration and the Nominee Trust 100 Award for top social innovators list. OCEARCH has been featured in more than 10,000 outlets including The New York Times, CNN, CBS Morning News, The Wall Street Journal, USA Today and most major news media organizations worldwide.
His work is being supported through socially innovative partnerships with Costa Sunglasses, SeaWorld, Jacksonville University, YETI Coolers, and Southern Tide.