Faculty & Staff Directory
Directory Links
Contact
College of Arts & Sciences
2800 University Blvd N
Jacksonville, FL 32211
Mon – Fri, 8:30 a.m. – 5:00 p.m.
If there is a problem with your profile or information, or if you want to opt out of inclusion in the directory, please let us know.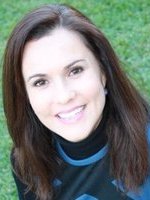 Dr. Annmarie Kent-Willette
Professor of Communication & Director CTL
Office location
Council Bldg., 114
Biography
Annmarie Kent-Willette completed her B.A. and M.A. in Communications at the University of South Florida in Tampa and her Doctorate in Educational Leadership at the University of North Florida in Jacksonville. Dr. Kent-Willette is a senior level, award-winning media and communications expert. She has provided extensive executive and on-air public speaking training. She has successfully developed and managed strategic communications, public image campaigns, and community partnerships for TV stations and top corporate executives. Dr. Kent-Willette offers a proven track record, successfully increasing local and national media coverage, community participation, and six-figure donations for non-profit organizations. A former award winning television journalist, Dr. Kent-Willette teaches a variety of communications and service learning classes both domestically and internationally. Honored for her outstanding service to our community and selected as the 2008 Jacksonville University Woman of the Year, she serves as the Vice-Chair of the Faculty Senate for Jacksonville University.
Education
Doctor of Education, Educational Leadership, Ed.D., University of North Florida, 2009
B.A., M.A., University of South Florida
Area of Specialization
Television Broadcast Production, Public Relations in the Media, Political Rhetoric and Social Movements, Gender and Mass Communication.
Courses
PPOL 652: Advanced Communications
Media Commentary