2018 MFA Cohort

Koreyci Barreto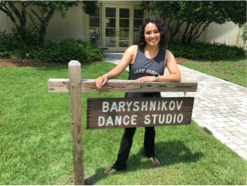 Ashley Beckno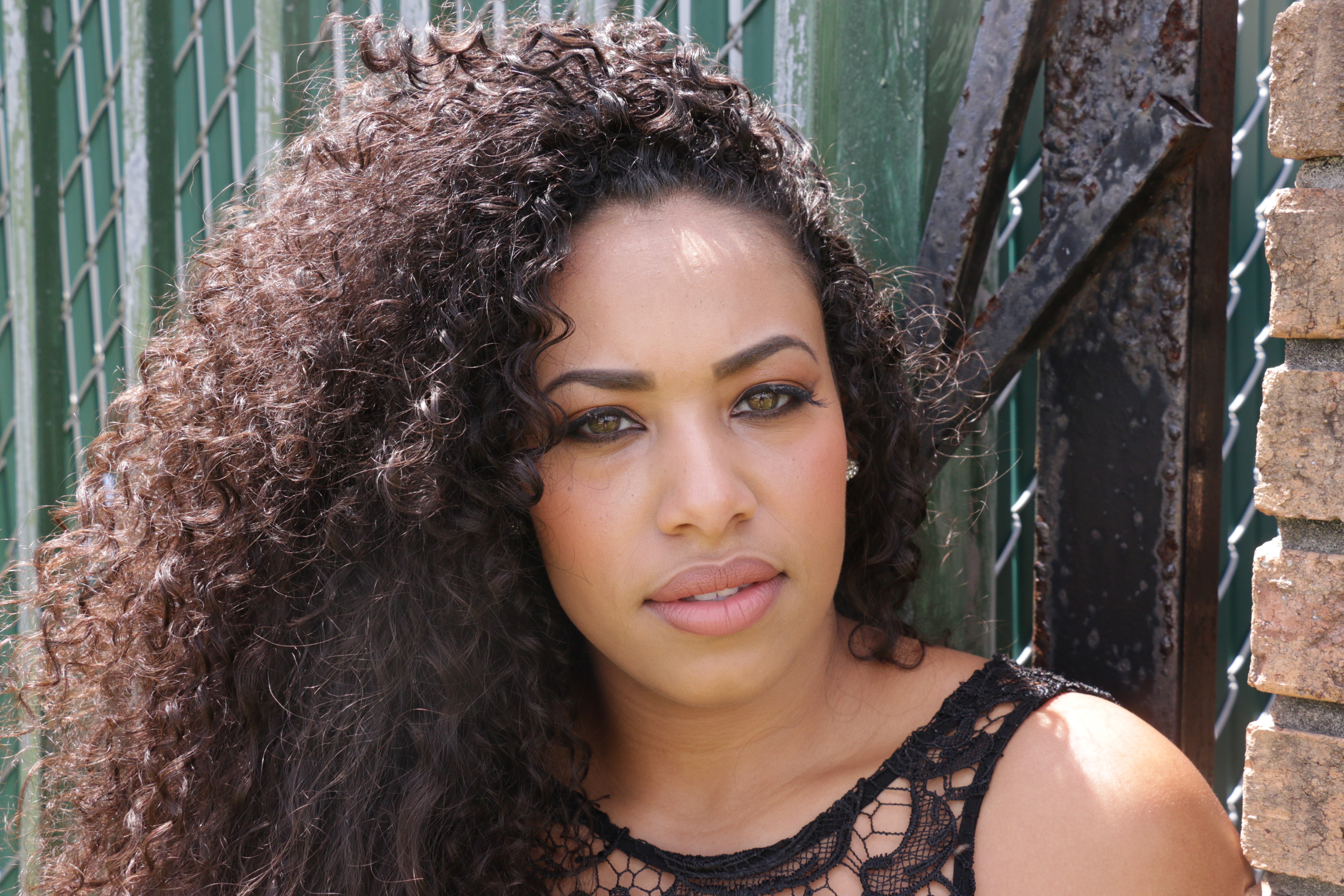 As a Director and Instructor of Paramount Dance Studios, Ashley Beckno is a talented artist, gifted choreographer, and valuable teacher who continually encourages and inspires her students. Facilitating the aspirations of her students since 2006 when she and her sister, Lianna Reynolds, founded Paramount Dance Studios. They believe in engendering students with proper discipline, determination, confidence, and humility to assist them in becoming successful and productive individuals. The art of dance is a compelling form of self-expression that she's adopted and made her own. Truly embodying her contribution as a choreographer by earnestly sharing her deepest passion with her audience through performances which include compartmentalized in its realm of Contemporary, Lyrical, Modern, African, Hip-hop, Jazz and Ballet to generate dynamic configurations throughout each piece.
Under the artistic direction of Danie Beck and Kimberly Beck-Thompson she trained, studied, and investigated the art of dance for over fifteen years while attending a Performing Arts Middle School and High School in Miami, Florida. In 2006, she founded Paramount Dance Studios in Homestead, Florida with her partner, Lianna Reynolds. In 2011, she received her Bachelor's degree in Public Administration at Florida International University, in hope's to one day start a non-profit organization for underprivileged youth children in her community. In 2014, Homestead Youth Arts Center was founded with the mission of empowering at-risk youth to fully maximize their potential by fostering their unique abilities through the performing arts. As an active member in the community this year she accepted a position as a committee member and choreographer for International Arts Culture Food Fest & Fashion Show.
Dyanna Daniels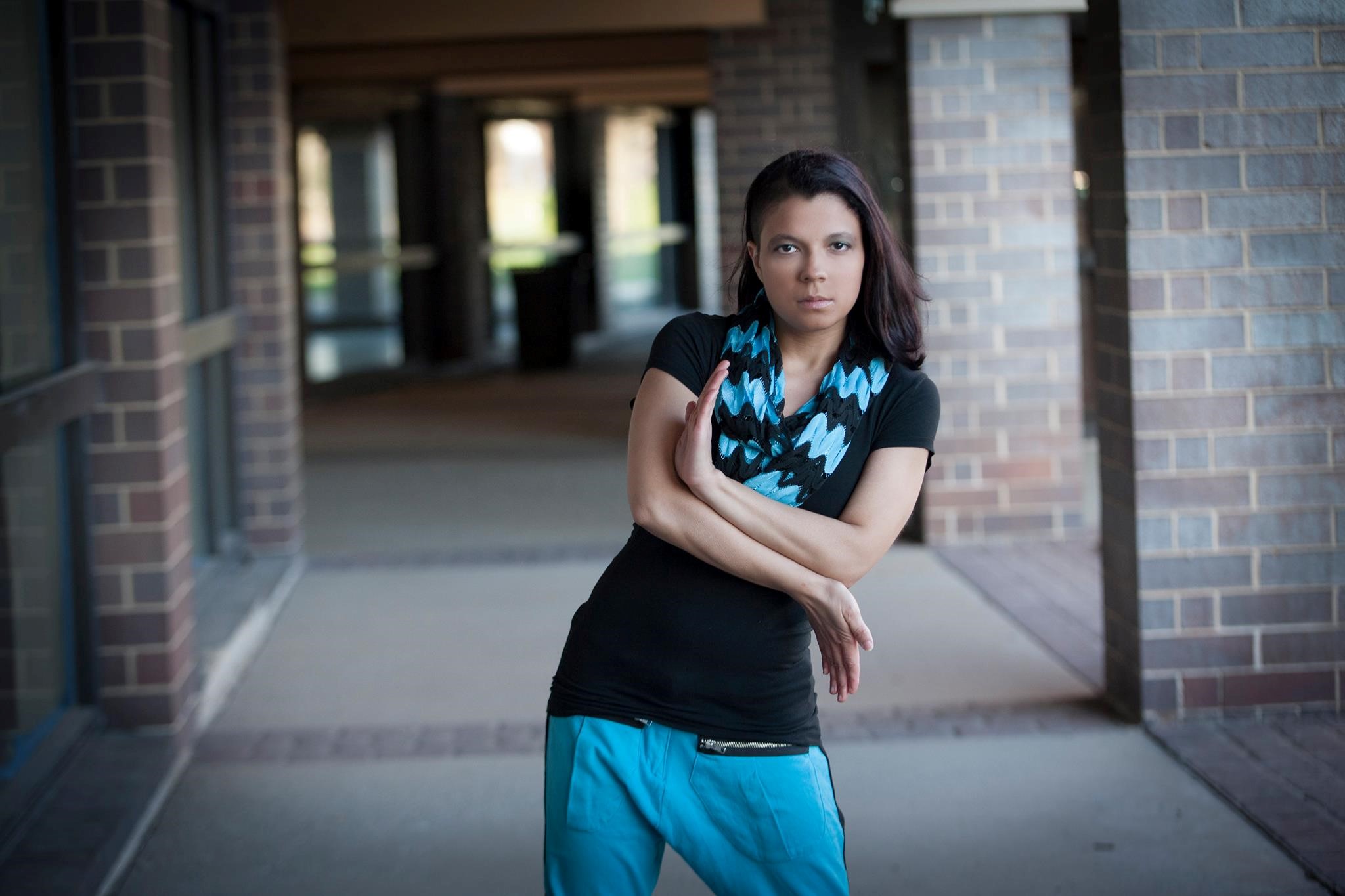 Dyanna Daniels began her dance training in 2003 through Western Illinois University¹s dance department and the Gwendolyn Brooks Cultural Dance Troupe. Her forte is under the umbrella of Hip Hop but she has also trained in several other genres including African, Jazz, Ballet, Ballroom, Spiritual, and Contemporary. Dyanna co-founded DLD with Arthur J. Daniels in 2004. She is the Director and Lead Choreographer of DLD Dance Company which she still currently performs with. Dyanna opened DLD Dance Center in 2011 offering classes in various dance genres for dancers ages 3 to Adult along with scholarships for children in the community who otherwise would not have the opportunity to dance. As the Performance Director and Lead Choreographer of the DLD sponsored Flash Mob Dancers Group of Chicagoland, her work appeared on ABC¹s Extreme Makeover Weight Loss Edition in July of 2013. Her choreography has also been featured at Elgin Ties Dance Festival, Freespace Dance, Dance Chicago, Western Illinois University, College of DuPage, MotorCity Casino-Hotel, Hyatt Regency McCormick Place, Chicago Auto Show, Going Dutch, Noumenon Dance Ensemble¹s New Moves, and Navy Pier. Although her work is primarily rooted in the Hip Hop culture, she enjoys interfusing Hip Hop with other dance genres to create an eclectic performance experience. Instilling the foundations, culture, and freedom in movement of Hip Hop is essential for her work and pedagogy as she pursues her MFA and continues to develop as an artist.
Crystal Frazier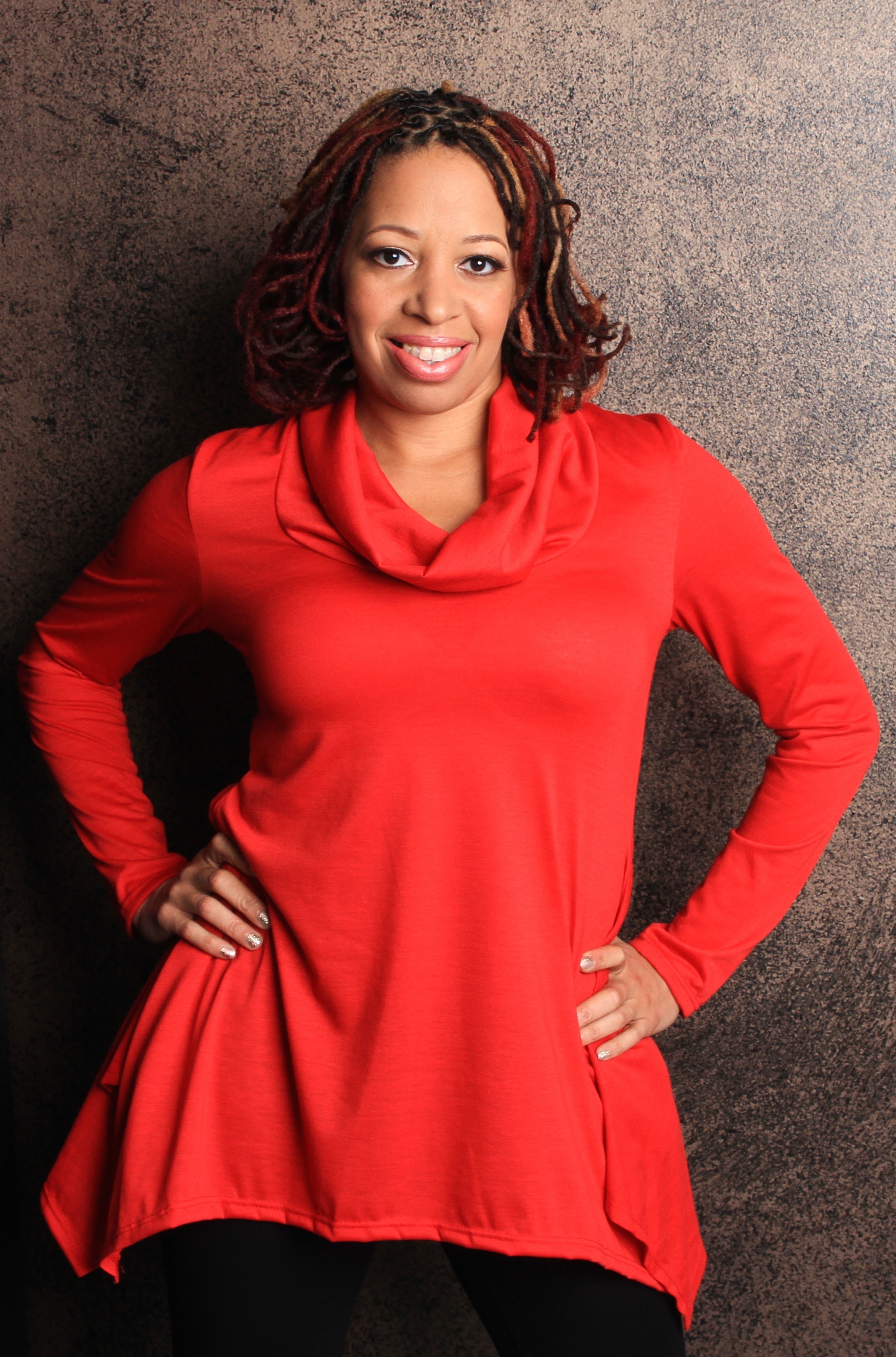 Crystal Frazier received her Associate Degree in Dance and taught several years as an Adjunct Professor at The University of the Arts. Currently Crystal is a Dance Professor at Hope College where she is the Co-Director of H2 Dance Company. She is a core member with "Rennie Harris Puremovement" and has made appearances in "Heaven", "Rome and Jules", Illadelph Legends, Middle East and Central Asia Tour, Reportorie and Dance Magazine to name a few. Performance credits include VH-1 Fashion Awards, BET Comicview, BET Awards and MTV's Lip Service. She was the featured dancer and choreographer for Grammy Award wining artist, Jill Scott's "Big Beautiful Tour". She has had the opportunity to be apart of the swing cast for the Groovaloos Show in LA, Italy Tour with Kathy Sledge, make an appearance in the movie Beloved as well as the show Monk, and Japan Tour for Dance International Workshop Program teaching in Nagoya, Osaka, Fukuoka and Tokyo.
Crystal's choreography has been featured nationally and internationally for shows such as Cruzan Dance, St. Croix, Taipei University of the Arts in Taiwan, Encore Danses En Tourneau in Canada, Hip Hop Extravaganza in Bermuda, August Wilson Center Dance Ensemble, Philadelphia 76ers Dance Team, Earl Mosley Institute of the Arts, Greene Works Project, Cleo Parker Robinson International Dance Institute and many more.
She is also the Director for Dancers Inc Competition and Convention and Rennie Harris PureMovement Kidz. Assistant-Artistic Director for Rennie Harris R.H.A.W. She is the former Co-Founder of Montazh Performing Arts Company where in 2006 she received an "Art and Change," grant from the Leeway Foundation for "Ladies of Hip Hop".
Bethany Hansen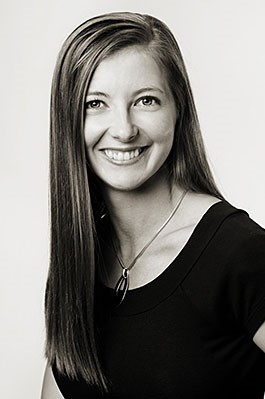 Bethany Hansen is a sought after teacher, choreographer and performer. She is on the faculty at Westminster College and also works as the Head of the Dance Department and Dance Conservatory director at the Salt Lake School for the Performing Arts. Under her direction the dance department is still growing and receiving national recognition. Alumni have gone on to dance professionally with Disney, Central West Ballet, Oklahoma City Ballet and Stiletto Entertainment, while others have continued their study on scholarship at Marymount Manhattan, North Carolina School for the Arts, Boston Conservatory, Hartt school, Cornish College of the Arts, AMDA, and many other distinguished programs across the United States.
Bethany Hansen graduated from BYU with a Bachelor of Arts Degree, emphasizing Modern Dance. She has taught at BYU-Idaho (Ricks College) in Rexburg, Idaho. Bethany taught Modern, Ballet and Jazz Dance at BYU-Idaho for thirteen semesters. While on the faculty she was able to work with both Contemporary Dance Theater, and CDT-Outreach.
Upon moving to California she was hired as a faculty member at Tiffany's Dance Academy, the largest studio in the Bay Area with 7 different locations. Bethany taught all levels and ages along with directing and choreographing for the competitive companies. Bethany was also on the faculty at Art of Dance where she developed the modern dance program.
Bethany has also taught master classes at the Utah Shakespeare Festival, Utah Dance Education Association High School Festival, Utah Dance Artists, and BYU Summer Intensive. In addition to teaching Bethany has performed in Charette with Repertory Dance Theatre and BAD (Bay Area Dance). Her choreography has won numerous awards and been performed throughout the western United States. She has been asked to choreograph for the LDS church for the Sacramento Temple and the Oquirrh Mountain Temple celebration with casts as large as 300. Bethany loves to choreograph and has created more than 50 dance pieces. She is currently pursuing her MFA in Dance Choreography from Jacksonville University.
Her movement can be described as powerful and driven by force, expansive and creative yet it finds a controlled release by accessing proper anatomical alignment so it can be free. She likes to play with shapes that utilize symmetry, asymmetry and levels that are fused together by detailed transitions.
Nicole Mathis Bersman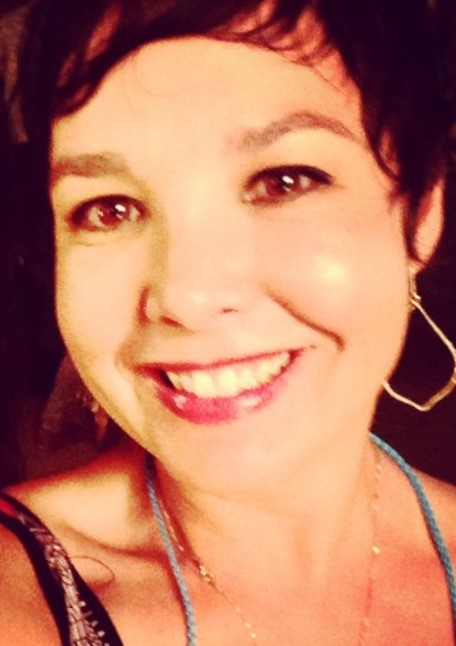 Nicole Mathis-Berman trained with Yvonne Mounsey (NYCB) and Rosemary Valaire (Royal Ballet), Marat Dukayev (Kirov), Yuri Grigoriev (Bolshoi) and Patrick Franz (Paris Opera) in the Los Angeles area. She began dancing professionally with Pacific American Ballet Theater at age 17. Nicole went on to obtain a BFA specializing in Dance and Choreography from California Institute of the Arts in Valencia, CA. She then danced with: La Danserie, Media City Ballet, City Ballet of Los Angeles, The Ballet Collective, Louise Reichlin and Dancers, San Pedro City Ballet, Wenta Ballet of Los Angeles, Ballet Pacifica, The Crystal Cathedral, Pasadena Dance Theatre, Venice Visionary Performing Arts, Golden West Ballet, Star Dancer, and Ballet Theatre International.
During her professional dance career, Nicole established a profession in teaching/ choreographing and has taught in 20 different dance programs. She holds a MED and a Teaching Credential specializing in cross-cultural diverse learning from National University, CA. Nicole's choreography credits also include choreographing original works for La Danserie and Venice Visionary, and being a finalist at the "Dance Under the Stars" Choreography Festival 2011. She is a National Artist Teacher Fellowship 2013 recipient. Currently, she teaches: Ballet, Pointe, Pas de Deax, Jazz, Modern, Hip Hop, Dance Composition, Body Conditioning, and Yoga. She loves to choreograph extensively for her students and strives to share with them her passion and professionalism in dance.
Sarah Matzke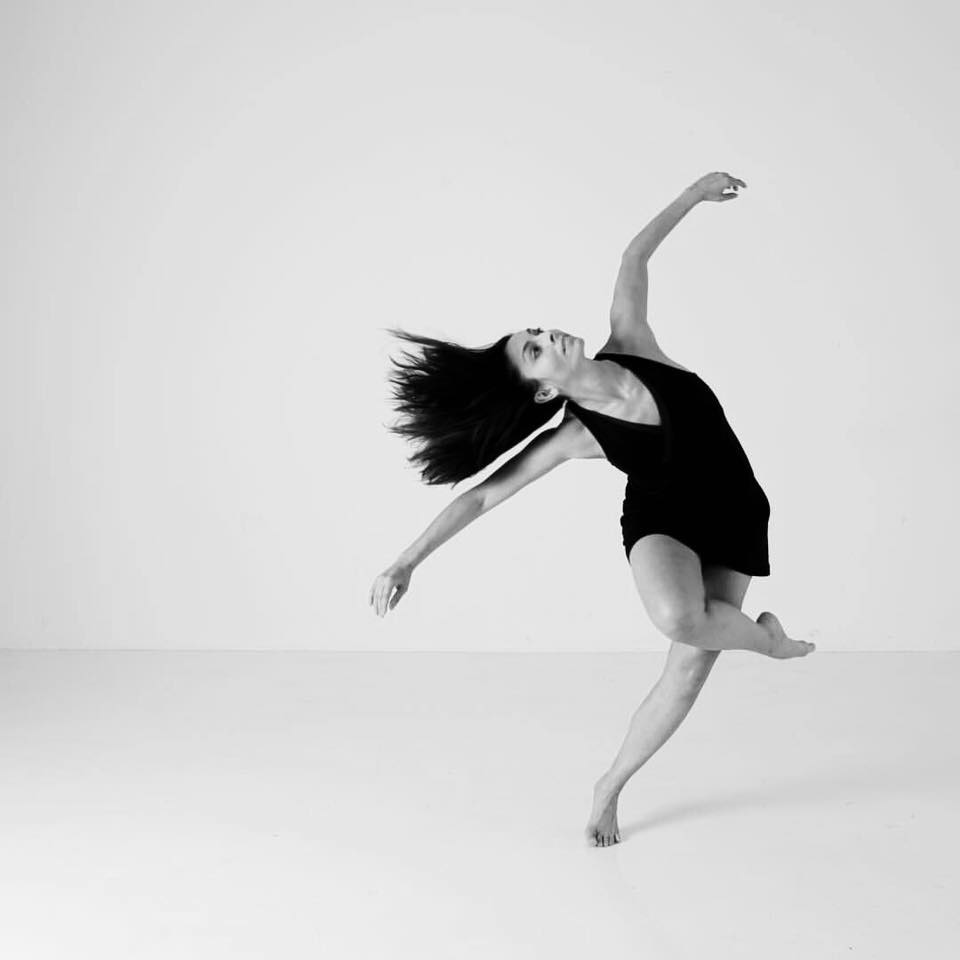 Sarah Matzke is Choreographer, Performer and Educator originally from Ohio. She obtained a Bachelor of Arts from Southern Method University and a Masters of Fine Arts in Choreography at Jacksonville University. Matzke's choreographic research is inspired by spatial interaction, social phenomena and human behavior. She is a "collector of human portraits and a sculptor of life's narratives".
Matzke has been a company member of Open Sky Arts Collective, Dark Circles Contemporary Dance and performed solo works at movement festivals around the world. She has a passion for education, instructing students in the Dallas/Fort Worth Metroplex for the past ten years at studios and schools such as The School of Contemporary Ballet Dallas, AD School of Dance, Hathaway's Academy of Dance and Booker T. Washington School for the Performing and Visual Arts. She is the recipient of the Bates Dance Festival Teaching Fellowship, Artist in Residency at the University of Texas at Dallas and Guest Choreographer for the Collin County Ballet Theatre, Eastfield College and Tarrant County College.
Matzke has been invited to perform and stage works in Latin America, the Middle East, Europe and Asia. As a result, she and her husband founded a non-profit organization that assists leaders around the world to create sustainable artistic programing and education.
Jodie Randolph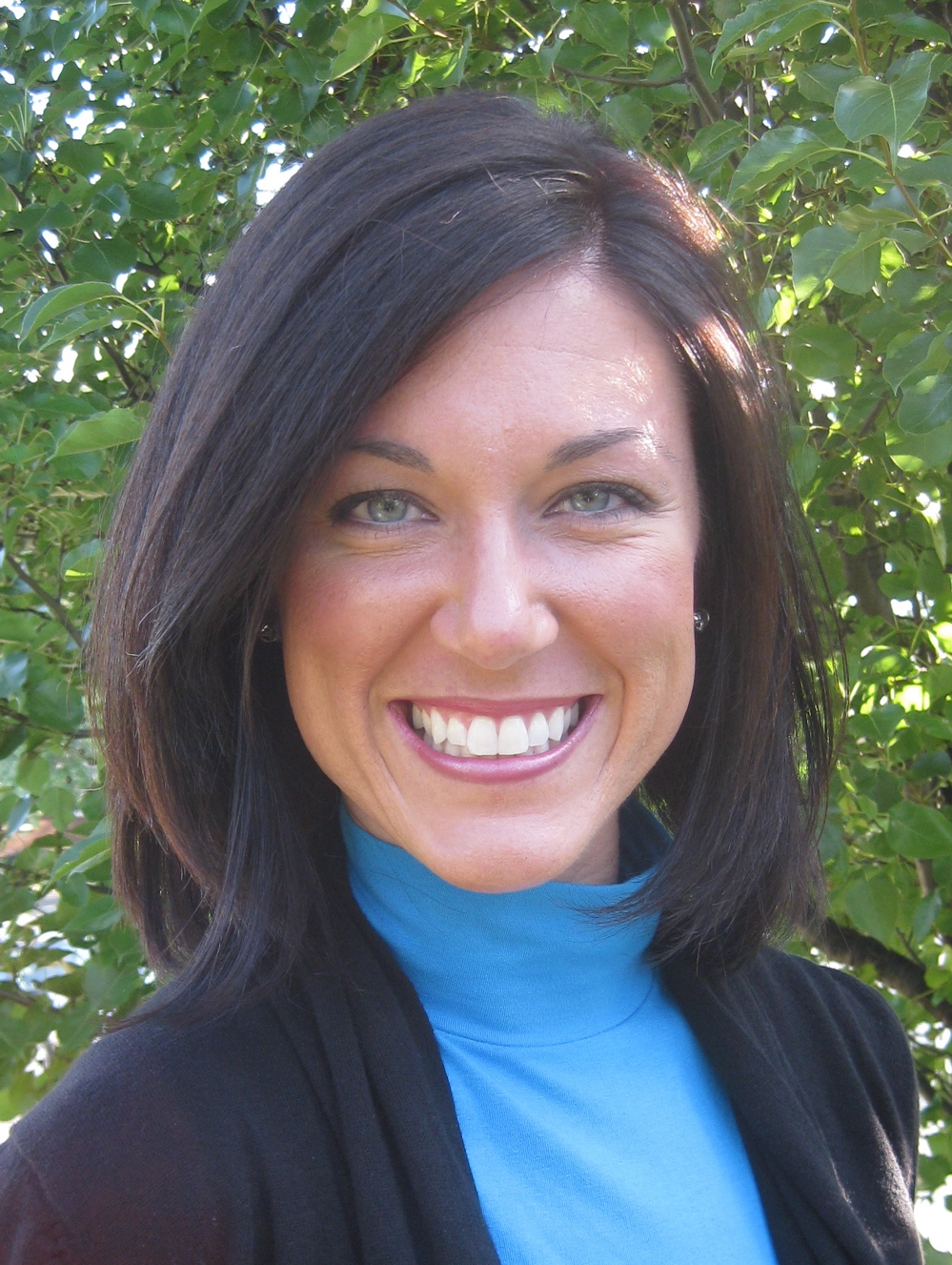 Jodie Randolph is a choreographer and dance educator based in southeast Michigan. She is a member of Dance Masters of America, Michigan Dance Council, and the National Organization of Dance Educators. Jodie received her B.S. from Eastern Michigan University where she studied dance and management. Jodie is the Creative Director and Resident Choreographer for Pure Existence, a professional contemporary dance company based in Ann Arbor, MI. She also serves as an adjunct lecturer of dance at Eastern Michigan University, and teaches master classes throughout the country including Platinum Dance Experience, Versatile Dance Company, Michigan Dance Project, and Wayne State University. In addition, she has taught at various festivals in the Detroit area including Detroit Dance City Festival, Brighton Dance Festival, Dance in the Mitten, and Oakland Dance Festival. Her students have gone on to study at The Juilliard School, Marymount of Manhattan, Indiana University, University of Michigan, and Eastern Michigan University. As a choreographer, Jodie's work has been recognized across the Midwest and she was named Choreographer of the Year in 2012. Jodie has set choreography for Brighton Dance Festival, Dance Masters of Michigan, Eastern Michigan University, and Oakland University, as well as multiple dance schools. Jodie's work has been presented at Biomorphic Dance Festival (NY), Brighton Dance Festival (MI), Detroit Dance City Festival (MI), Detroit Dance Race (MI), Michigan Dance Festival (MI), and Oakland Dance Festival (MI), Jodie's passion is helping dancers find their unique voice by encouraging them to embrace key characteristics that set them apart. Her organic approach combined with highly athletic movement allow dancers to push physical and emotional boundaries.
Danielle Ricci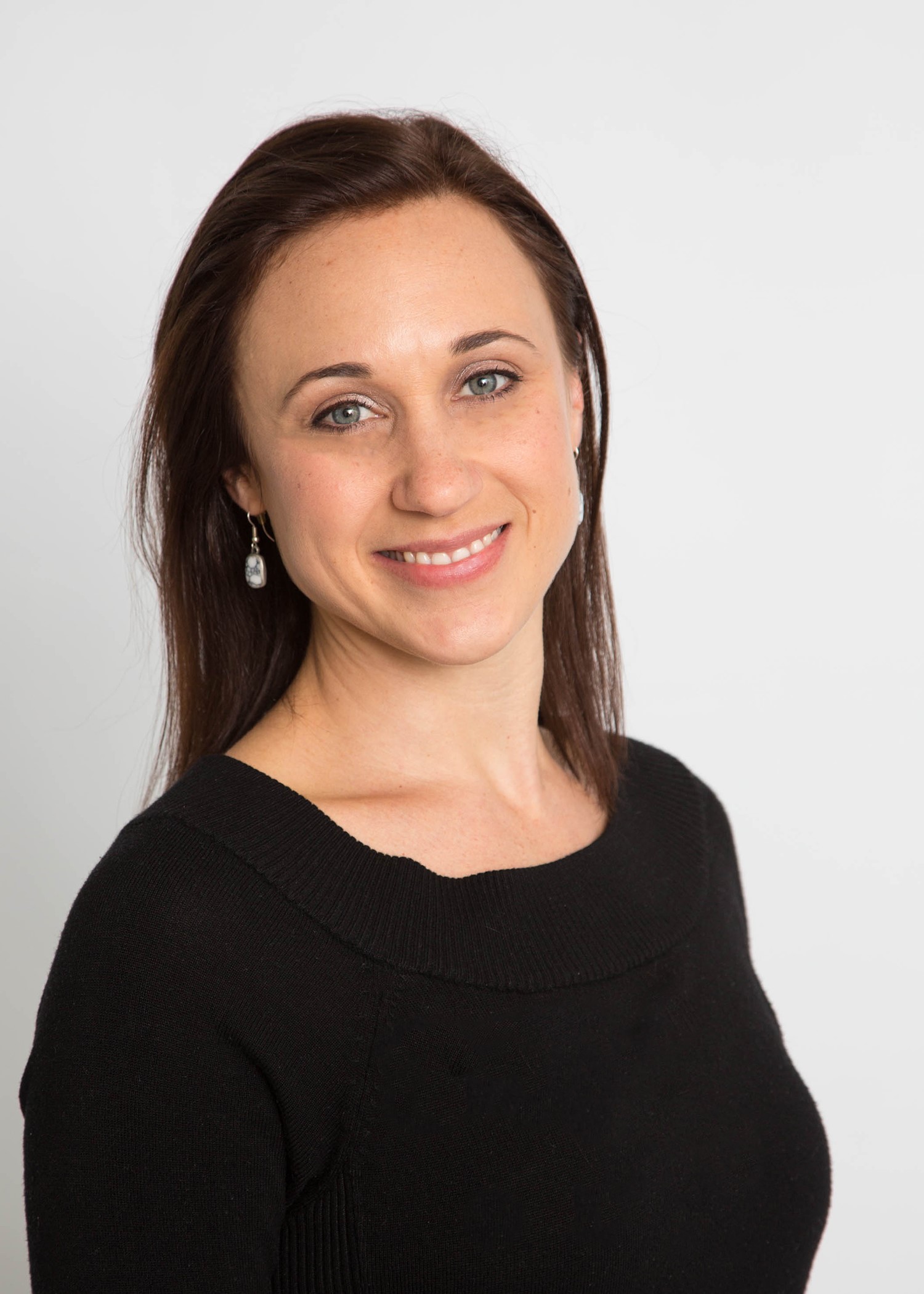 Danielle Ricci is an educator, choreographer, director, and dancer. She received her BFA in dance performance from University of California, Irvine in 2006 under direction of Donald McKayle. In 2014 she graduated with an MA in Arts and Cultural Management from St. Mary's University of Minnesota and is currently an 'MFA in Choreography' candidate at Jacksonville University (2018). She has studied at The Ailey School in New York City as part of their Certificate in Dance Program studying with Milton Myers, Tracy Inman, Nancy Turano, and Sharon Wong. Danielle has danced professionally in California with Loretta Livingston and Dancers; in Texas with Austin Classical Ballet and Austin City Ballet; and Minnesota as a company member of Alternative Motion Project. She has also performed on stage with members of Joffrey Ballet, American Ballet Theatre, James Sewell Ballet, and Minnesota Dance Theatre. Danielle is the Founding Artistic Director of Borealis Dance, a professional modern dance company based in Minneapolis and is currently head of the ballet and modern dance programs at Turning Pointe Dance Studio in Eagan, MN. She has presented work and taught at the American College Dance Festival Association upper Midwest conference in association with University of Wisconsin, River Falls where she has been a guest choreographer for the past two years. Her work has been recognized at the Frontera Fringe Festival in Austin, TX as being "Best of the Festival" in 2010 and 2012.
Melissa Zaremba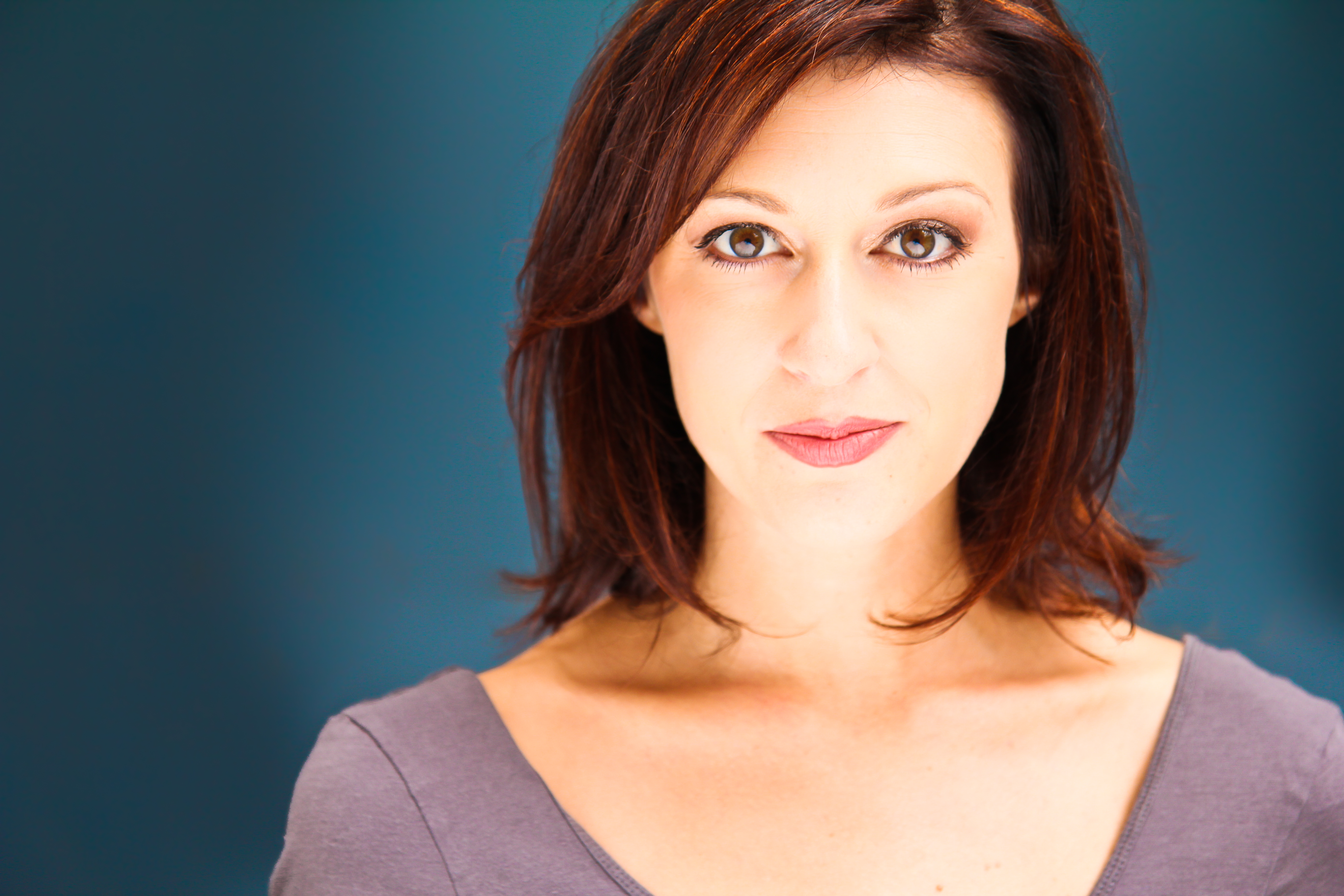 Melissa is a Chicago based artist originally from Long Island, NY and Colorado Springs, CO. Melissa holds a BPA in Dance Performance from Oklahoma City University, and is an established performer, choreographer and instructor across the country. Her training is broad and encompasses all dance styles. She performed as a Radio City Rockette for 8 years (4 seasons as a Swing), and played Lorraine Flemming on the 1st National Tour of ³42nd Street.² She has performed as a Principal Dancer with the Lyric Opera of Chicago as well as the Washington National Opera where she covered the role of Ellie in Showboat. She has performed and Dance Captained dozens of shows regionally at the Marriott Theatre (Chicago), Drury Lane Oakbrook (Chicago) , Ravinia (Chicago), the MUNY (St Louis), Lyric Theatre of Oklahoma, as well as performed on Dancing With the Stars, at the Flo-Bert Tap Awards and with Holland America Cruise Line. She has also done Industrial, Commercial and Spokesmodel work. Her Choreographic Credits include: "La Cage Aux Folles," "Sister Act," "How To Succeed In Business Without Really Trying" (Marriott Theatre); "Addams Family," "All Shook Up" (Rocky Mountain Repertory Theatre); "Mary Poppins" (Abilene Christian University); "A Funny Thing Happened On The Way To The Forum" (Northwestern University); Assistant Choreographer, along side Tammy Mader, for "My One and Only" starring Ted Levy. She most recently served as Assistant Director of "Showboat" with The Dallas Opera. She taught at Radio City Music Hall for 4 years, instructing their Summer Intensives (as seen on MTV) and Rockette Experience classes, and has been Adjunct Faculty (Ballet, Jazz, Tap, Theatre Dance) with Columbia College and Roosevelt University in Chicago, and Guest Artist with Abilene Christian University in Texas. She has also taught at Joel Hall Dance Center and Giordano School of Dance in Chicago, as well as for numerous Master Classes and studios across the country.