Dance Faculty Department of Dance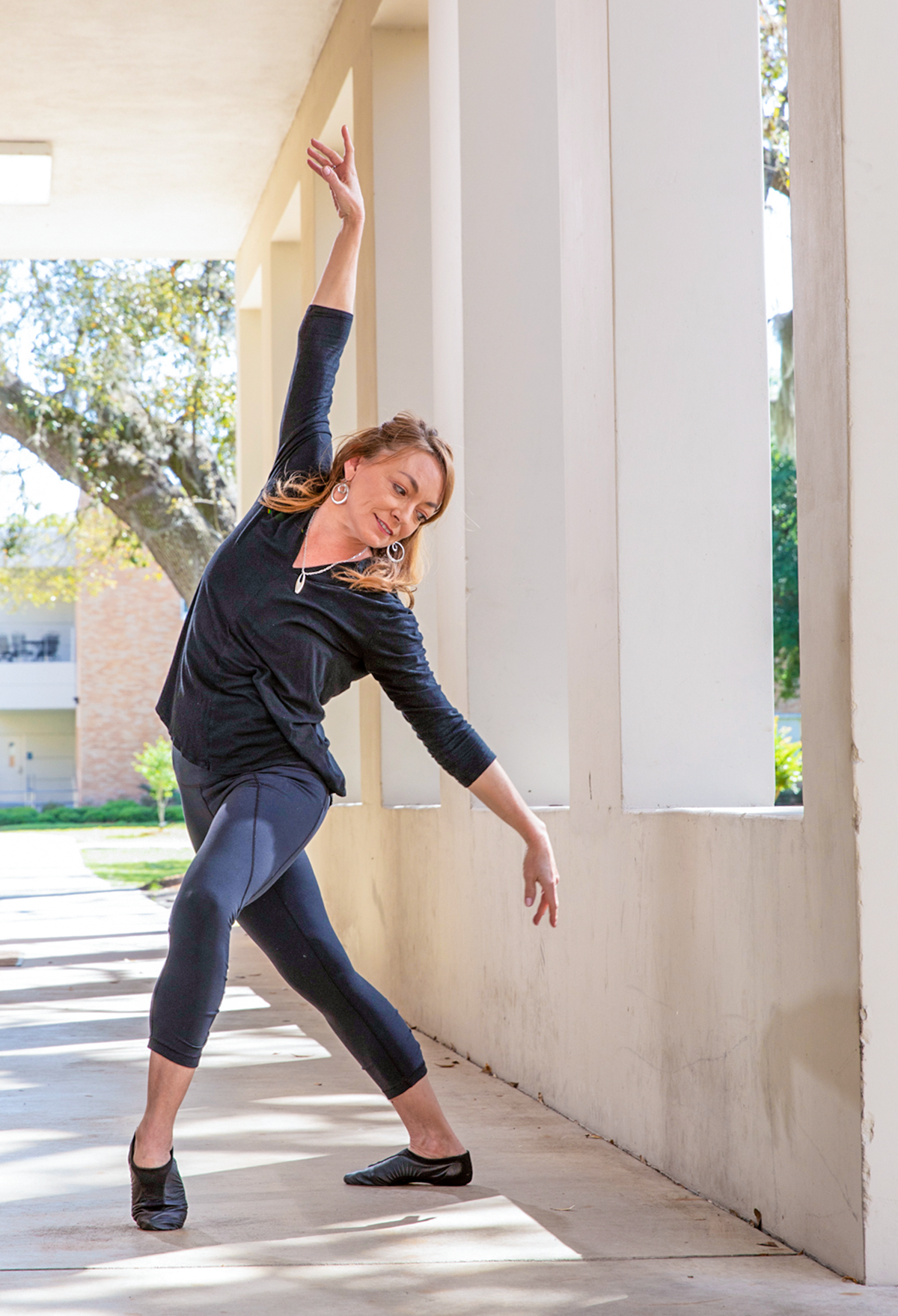 Cari Freiberger
Professor of Dance & MFA Choreography Director
Email address ccoble@ju.edu | Telephone number (904) 256-7398
Cari Freiberger is Professor of Dance and teaches in the undergraduate Dance BFA and BA Programs and MFA Choreography graduate program. She has choreographed numerous contemporary, and ballet works as has staged many classical ballets at JU and her current academic and artistic research is in the field of Inclusive Arts. 
She received her early training at Washington School of Ballet, North Carolina School of the Arts, and Pennsylvania Ballet and performed with Alabama Ballet Company/Ballet South, Appalachian Ballet Company, Festival Ballet-Atlanta, and Ballet Company of Spokane and appeared as a guest artist for many projects including the Spoleto Festival-Charleston, the International Ballet Competition Gala-Jackson, the International Improvisational Festival- Birmingham, Adele Myers and Dancers-New Orleans, Several Dancer's Core- Atlanta, The People's Touring Project-NYC, and Sydney Olympics.
She received her BA from Birmingham-Southern College and her MFA in dance at Florida State University where she was the recipient of the Suzanne Farrell Fellowship and the School of Visual Arts and Dance Teaching Fellowship. 
While her primary teaching focuses on undergraduate ballet and graduate courses at JU online, she also teaches ballet at The Florida Ballet and other local studios.
Her current interests focus on inclusive arts, and she teaches dance class for person's living with Parkinson's with training from the Mark Morris program, Inclusive Dance for all abilities with training from AXIS dance, and Yoga with a RYT 200hr certification.
View Full Bio > Cari Coble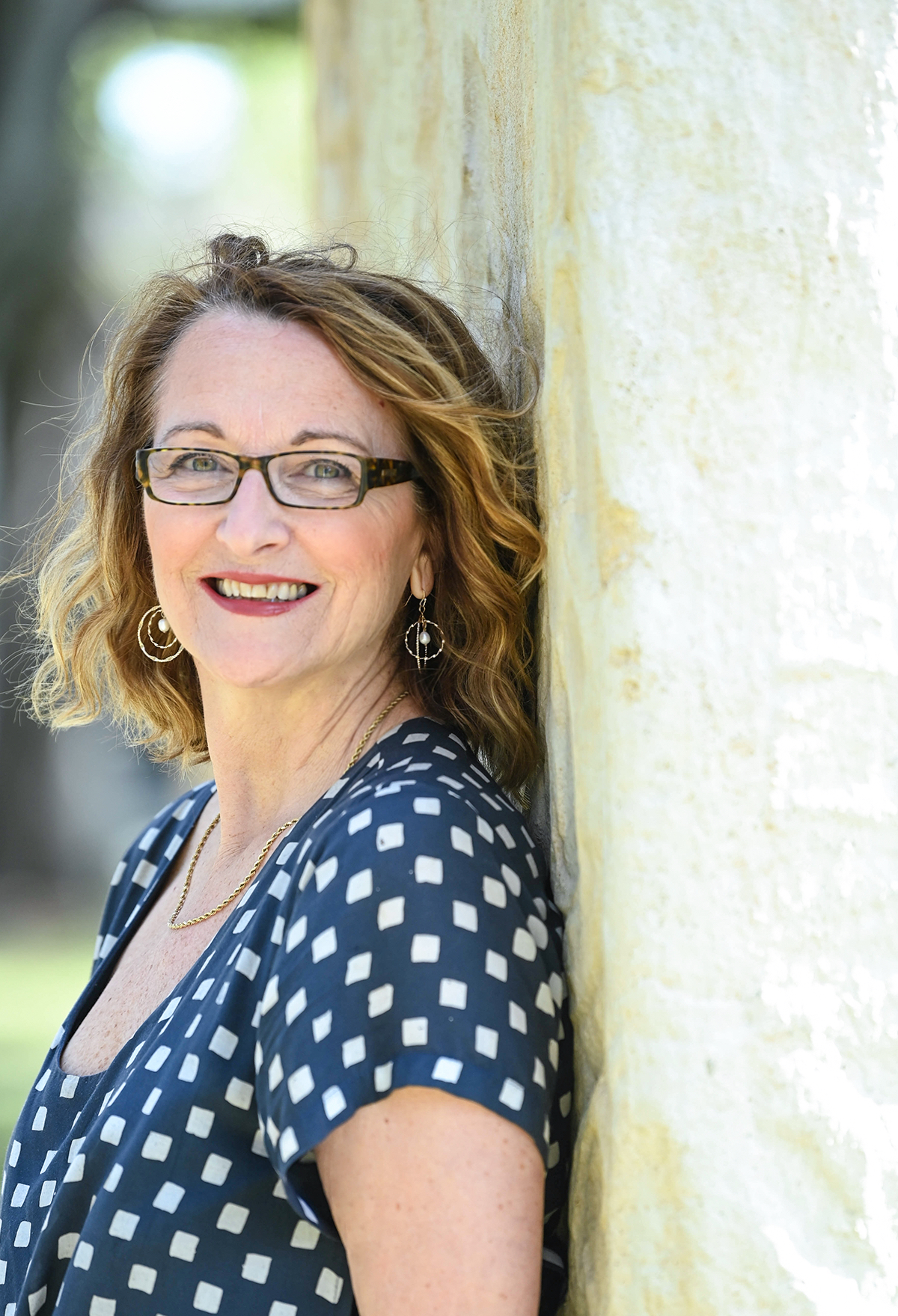 Lana Heylock
Associate Professor of Dance
Email address lheyloc@ju.edu | Telephone number (904) 256-7378
Lana Carroll Heylock is a teacher, choreographer, and interdisciplinary collaborative artist. As a child she trained in classical ballet at Dance Institute of the University of Akron before moving to NYC to study at the Martha Graham Center. Ms. Heylock received her BFA in Dance from the University of Akron and her MFA in Choreography from Jacksonville University. A few career highlights:
Ms. Heylock had an enriching professional career with Jennifer Muller/The Works Dance Company in NYC. During her fourteen years as a principle dancer, rehearsal director, and special projects director for the company, she assisted Jennifer Muller in restaging numerous pieces of repertoire throughout the world. She also performed with Ohio Ballet and Pearl Lang Dance Companies.
Nationally and internationally, she has garnered a reputation as a master teacher for professional dance companies, universities, professional schools, master workshops and festivals across the globe.
Ms. Heylock was full-time dance faculty and Head of the Dance Institute of the University of Akron in Akron, Ohio for over a decade.
At Jacksonville University, she has initiated several multicultural international opportunities for JU dance students including an intensive choreography workshop in Pontlevoy, France, and an interdisciplinary cultural performance immersion for a delegation of JU College of Fine Arts dance, music, and vocal students in Shanghai and Hangzhou, China.
View Full Bio > Lana Heylock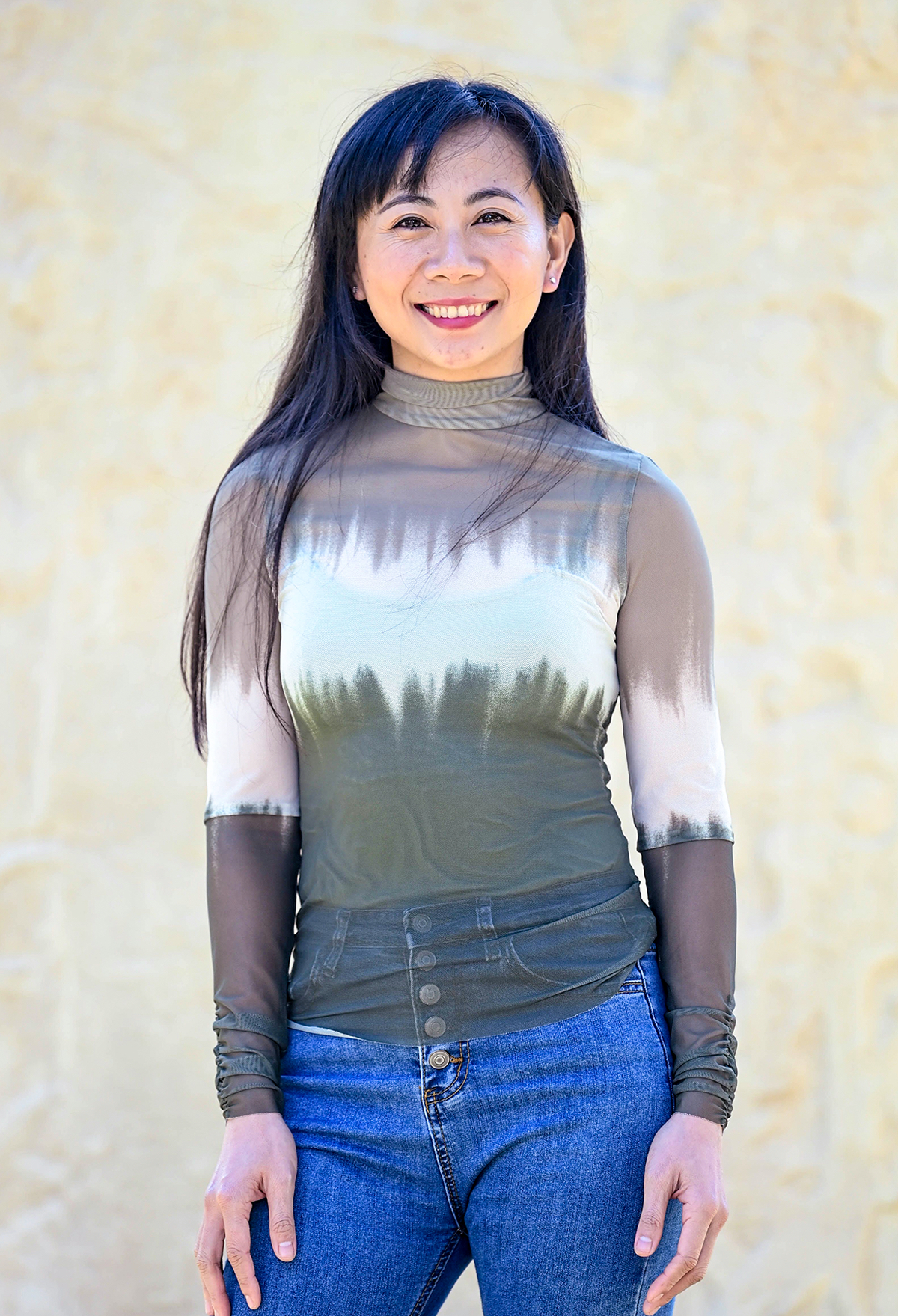 Yidi Lin
Associate Professor of Dance
Email address ylin@ju.edu | Telephone number (904) 256-7655
Yidi Lin started her hip-hop dance training in studios in China. As her interest in modern dance grew, she came to the States in 2013 to earn her MFA in contemporary dance at Case Western Reserve University. A few career highlights:
She became a professional hip-hop dancer in 2006, performing nationally in China, and teaching in many places including studios, high schools, and colleges. In 2010 she founded her dance company in Guangzhou, China and actively engaged in collaborations with local dance companies and artists.
After moving to the States, she continued to perform and create works as an independent artist. Her works have been presented on national stages such as the Dixon Place in New York. She has been dancing with Jacksonville Dance Theater since 2019.
She was a part-time instructor at Case Western Reserve University in 2015. In the spring semester of 2017, she taught and choreographed at Penn State Altoona as an emerging artist. Internationally, she has been teaching in Beijing Dance festival, the renowned modern dance festivals in China since 2018.
View Full Bio > Yidi Lin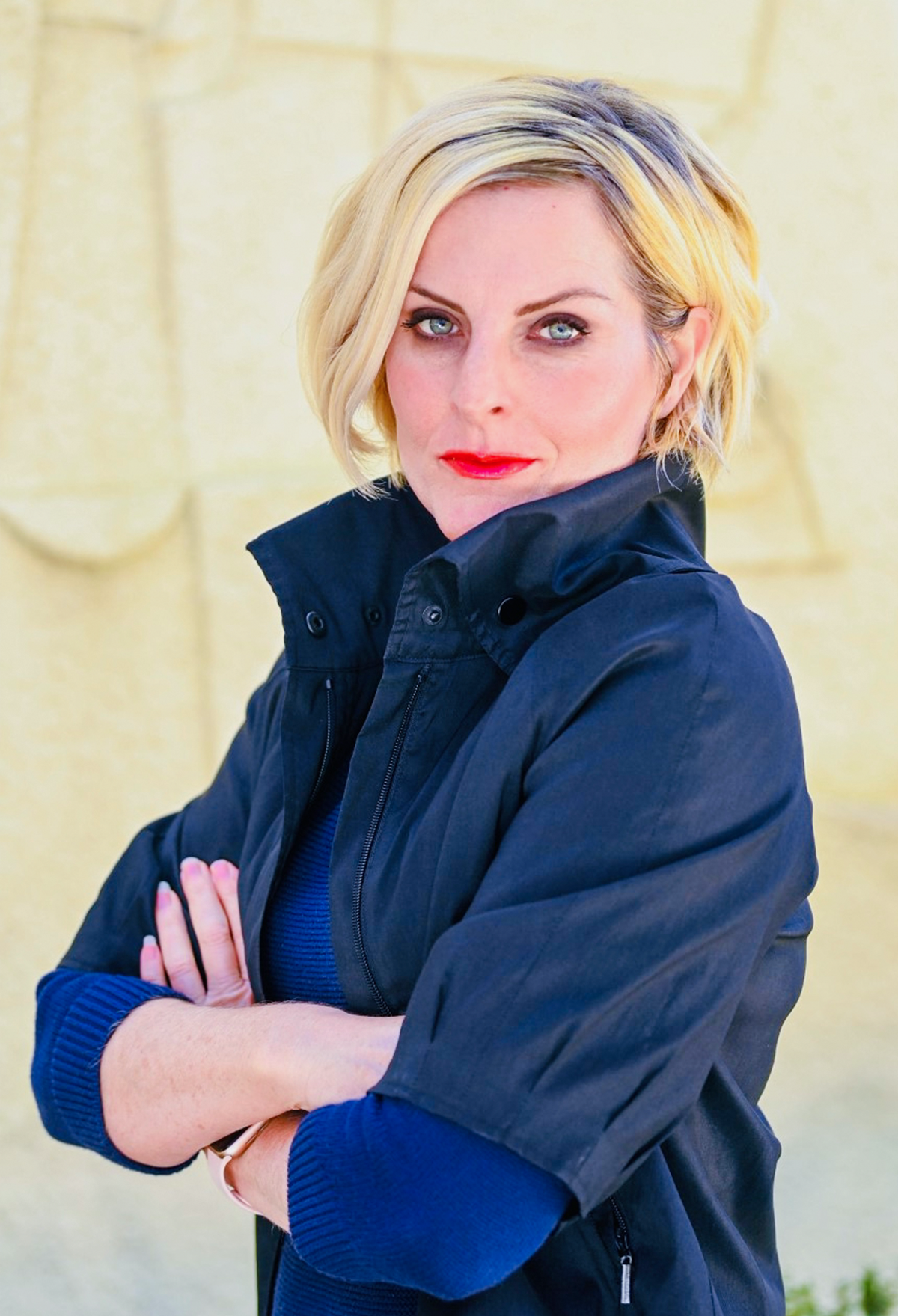 Christina Mann
Assistant Professor of Dance
Email address cteague@ju.edu | Telephone number (904) 256-7374
Christina Teague-Mann, is Research Supervisor for the MFA Choreography and the Coordinator of International Initiatives for The Linda Berry Stein College of Fine Arts & Humanities. She directs the global programs in Dance and coordinates study abroad opportunities for undergraduate and graduate students across the College.
Ms. Teague-Mann moved to London in 2002, where she broadened her career internationally. While in London, she did her post-graduate study at the Laban Center, London.  In 2011, she became Co-Director of Le Centre in Pontlevoy, France, where she co-produced Le Centre Dance and Theatre Festival.
During her time abroad, she presented her choreography domestically and internationally in London, Paris, Pontlevoy, Berlin, Lisbon, Chicago, New York, and Beijing. Over the years, she has facilitated many international guest artists workshops for Jacksonville University both abroad and in the United States.  
Her research interest is in the teaching and learning of choreography as a creative practice. The focus is on researching in and through the body to transform codified vocabulary into performative strategies. Drivers of Professor Teague-Mann's pedagogy are teaching for what is yet to be known, and learning occurs in communities of practice.
Among Professor Teague-Mann's current scholarly projects is structuring an interdisciplinary community for creativity that brings together radical embodied cognitive science, creative practice as research, and complexity frameworks.
View Full Bio > Christina Mann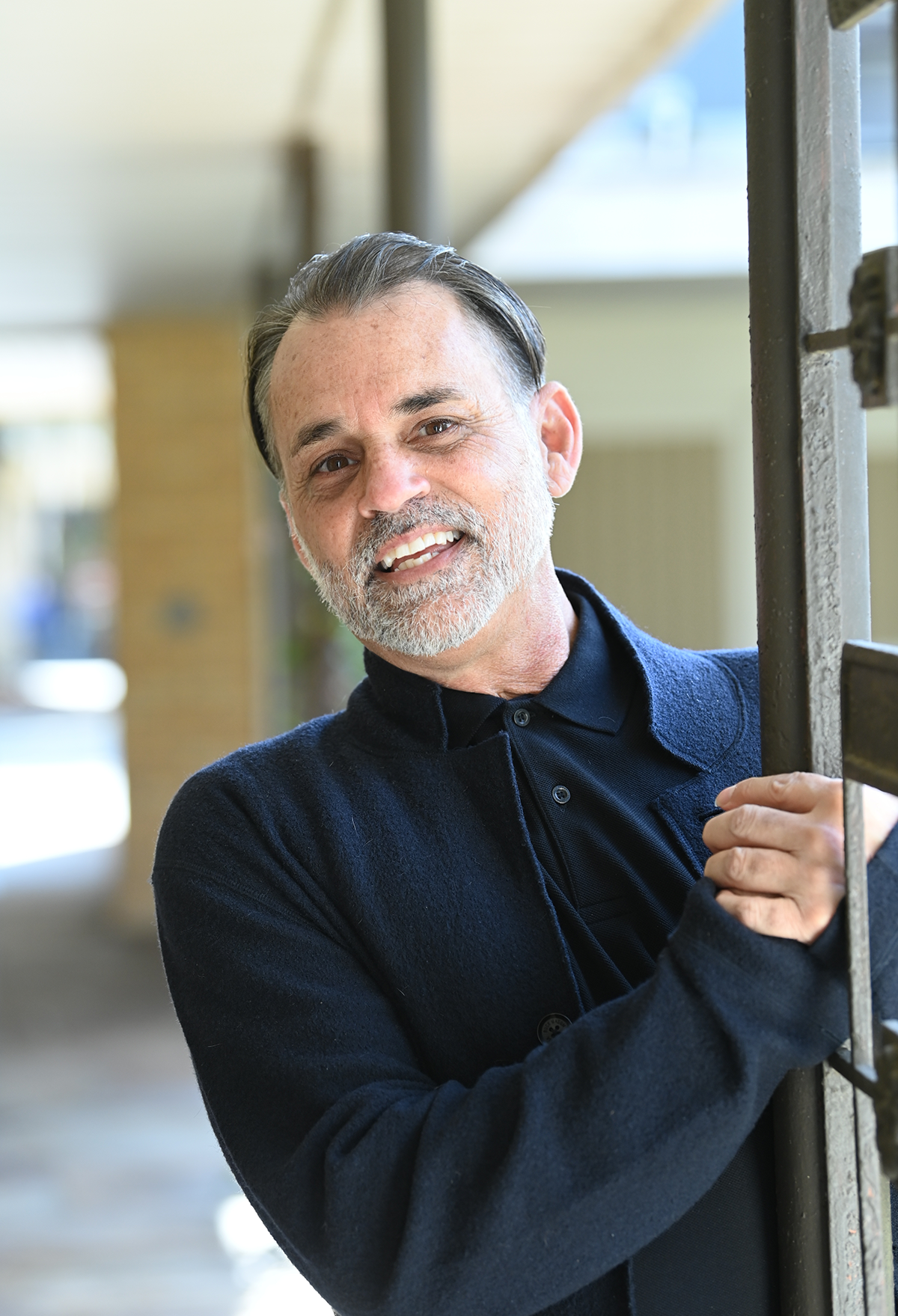 Brian Palmer
Professor of Dance & Chair, Department of Dance
Email address bpalmer@ju.edu | Telephone number (904) 256-7373
Brian Palmer, Professor of Dance and Chair of the Department of Dance, has been a professor at Jacksonville University since 2001. He received his Bachelor of Fine Arts in Dance from Radford University and graduated with a Master of Fine Arts in Dance from Florida State University where he was the recipient of a Suzanne Farrell Fellowship.
Mr. Palmer began his career as a professional ballet dancer; nine years with the Richmond Ballet and two years with the Suzanne Farrell Ballet sponsored by the Kennedy Center for the Performing Arts in Washington DC. Though now an educator he continues to perform annually with the First Coast Nutcracker in Jacksonville.
His professional organization accomplishments include serving as a dance review panelist for Florida's Division of Cultural Affairs and Secretary and Board of Directors member for the National Association of Schools of Dance.
In 2014-15 he was named the Jacksonville University Professor of the Year.
View Full Bio > Brian Palmer