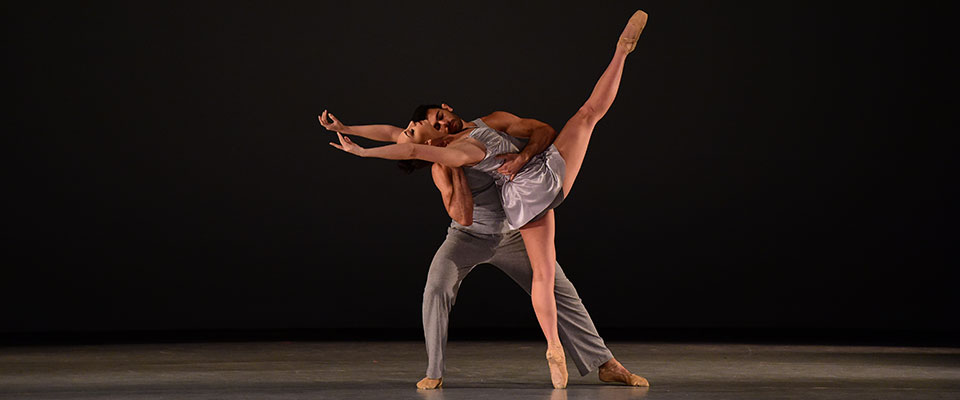 Dance Programs Linda Berry Stein College of Fine Arts
Jacksonville University's dance program offers a diverse and enriching liberal arts educational experience. Under the direction of an esteemed faculty, students are challenged to become innovative thinkers and true artists who are fully proficient in classical and contemporary styles of dance.
JU offers abundant dance performance opportunities in both the traditional theater setting, as well as, in various site-specific locations. The department also encourages interaction and collaboration between its dance, music and theatre arts disciplines, therefore, dance majors often perform in theatre productions, getting intrinsically involved with costuming, lighting and stage craft.
World-renowned guest artists, of all genres, generously contribute their expertise to guide and inspire JU dancers. Master classes, guest residencies, and guest repertoire enhance the rigorous program and provide connections to the professional field. It is, specifically, this diverse experience that creates a versatile dancer and successful artist. Students become fluent in expressing abstract ideas, as well as, emotional narratives through classical ballet, modern, jazz, and experimental dance forms. JU graduates are currently performing in contemporary and classical companies, as well as commercial venues throughout the country.
The Dance Division offers a four-year undergraduate program that culminates in a Bachelors of Fine Arts (BFA) or Bachelors of Arts (BA) degree. Many students seek additional opportunities by receiving an Entrepreneurship Certificate or a companion minor in Kinesiology or Dance Education. Faculty members are professional dancers who remain active in regional and national dance activities. They coach, mentor and motivate students to achieve their fullest potential. In their course of study, JU dancers become experts at technique and choreography, dance history and criticism, and kinesiology. JU's dance program is comprehensive, competitive and holds accreditation from the National Association of Schools of Dance (NASD).​
Art and nature collide to create 'Instagrammable' spots in Jax
In 2012, Dr. Melinda Simmons stood among smiling strangers posing in front of colorful murals of wildlife at the San Francisco Zoo for the quintessential vacation photo-op. It's a similar scene that plays out in places like Nashville, Los Angeles, …