2017 MFA Cohort

Ana Bolt-Turrall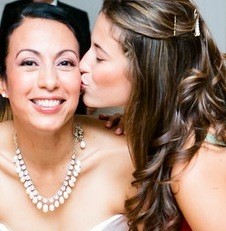 Wife, Mother, Dancer, Educator, as well as consummate Artist and Mentor. Ana has spent a lifetime refining her craft and combining the art of dance with her heart for service. Ana's years of professional dance training include studying with such renowned teachers and institutions as Gerard Ebitz, Frank Hatchett, Fred Bratcher, Gerry Houlihan, Judith Newman, Mariana Alvarez, Rosita Segovia, Horton technique at The Alvin Ailey School, Limon technique with Daniel Lewis, Graham technique with Peter London and Laban Movement with Bill Evans. Ana has also done extensive training in Pilates and a graduate of Polestar Pilates under the direction of Dr. Brent Anderson. She is a Pilates Method Alliance Certified Teacher (PMA®). In addition, she is a certified physical education instructor for grades K-12. She is a graduate of New World School of the Arts and Florida International University and also studied continuing education at the University of Miami.
Through the School of Communications at University of Miami, Ana worked on "The Healing Dance." This documentary explores the issue of domestic violence and the ways in which the healing light of dance can shine on this dark subject. Her long-held belief that dance is a gift to be shared and used to help build communities, is evident as she often donates her time performing for charities and special events such as the VSA (The State organization on Arts & Disability), Impact for Life, Miami Beach Parks and Recreation, Miami Beach JCC, and the Children's Trust. Ana has been a long-standing advocate and inspiration for youth in the South Florida community. Presently, Ana is working as the Lay Director for Christ Renews His Parish ministry leading and serving a wonderful group of 20 women for the service and needs of others in the community. Her most current job at Treasure Coast High School in Port Saint Lucie, culminated with a wonderful performance in May 2015. One of the favorite pieces in the performance was "Elements of Balance" performed by her talented students who with very little knowledge of dance when they started touched the hearts of the audience. Her greatest joy this school year was to receive the news that two of her students received a full dance scholarship to attend Indian River State College.
Ana is presently teaching and inspiring the youth in Miami and the Port Saint Lucie area and teaching teens and Adults at Gold's Gym with Pilates mat and reformer classes.
Ana founded Expressions Performing Arts (EPA) in 1991. From 1991- 2014, Ana worked as the Artistic Director for this after school enrichment program for children. Never wanting to turn away any child who desired exploration the Arts, Ana and EPA often provided full or partial scholarships to countless families in need.
Ana began developing her early teaching techniques at the age of 17, by working at the Fontainebleau Hilton as a certified aerobics fitness instructor. She then became Dance Instructor at Biscayne Elementary School, St. Patrick's Catholic School and Ballet Etudes where she further developed her gift for teaching. In 1995, Ana brought her expertise and talents to the public school system and has tirelessly directed the Dance and Theatre Programs at Nautilus Middle School in Miami Beach, as well as the Track and Field division. Ana has received the Teacher of the Year nomination on several occasions and the Nautilus Middle School Teacher of the Year Award in 2008-2009 and was awarded Track Coach of the Year in 2012 and 2013. An inspiration to the youth in the community, Ana's reach and influence is extensive.
Her leadership, training and expert coaching, have prepared many students to attend prestigious schools such as Juilliard in New York, Ailey/Fordham University, New World School of the Arts in Miami, Boston Conservatory and Tisch School of the Arts at New York University, Florida State University to name a few. Some of these students are now dancing on Broadway and in professional companies. She is known for her integrity, her desire to serve, and her un-dying commitment to building the community's youth through the Arts. Her holistic approach to teaching, builds not only dance technique and skill, but confidence, self-esteem and character in her students. Ana is able to help them transform no only into artists or arts-enthusiasts, but into centered and whole individuals.
While Arts Education, Community Service and raising her three daughters keeps her plate full, Ana also remains an active and well-respected Performing Artist. She has danced with the Dance Now Ensemble, Aire Dance Company with Director, Ana Miranda, Florida Grand Opera, Bailes Ferrer, Flamenco La Rosa, the Long Island Dance Company, Rosita Segovia Company and Ballet Randolph. Most recently, Ana was sought out by Miami Choreographer, Pioneer winter, to be featured in his poignant piece entitled, Mother Son (days). This moving work features Ana, Pioneer and Marie Whitman and the trio received such a positive response in Miami, that they were invited to perform it at the Florida Dance Festival 2012, in Tampa. The City of Miami Beach Mayor Matty Bower presented her with the Hispanic Artist of the year Award in 2011. The MiamiArtzine.com also honored Ana, with the Visionary Award in 2012 for her contributions to the Arts Education in the community.
"The Beauty of a Dancer lies in the Expressions of the Soul" --Ana Bolt-Turrall
Karla Canamar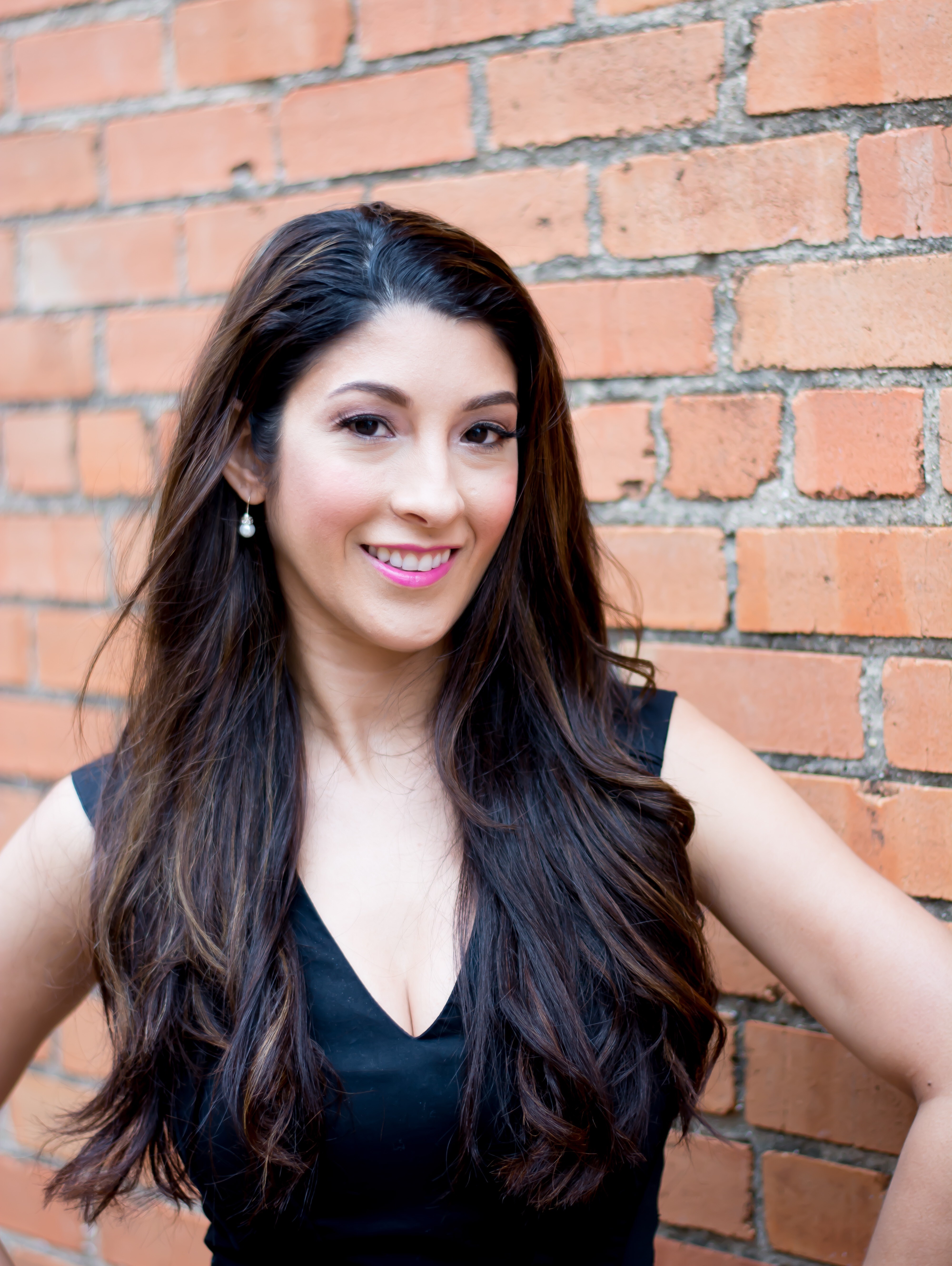 Co-author of Mexican Folkloric Dance, received her Bachelor of Arts with a major in Dance and minor in education from Texas Woman's University. While attending TWU, Karla performed with the International Dance Company under the direction of Gladys Keeton and Danceworks directed by Mary Williford-Shade. She has presented work at several national conventions including National Dance Association Pedagogy Conference, Texas Dance Educators Association and the American Association for Health, Physical Education, Recreation and Dance. In 2009, Karla performed with the Ballet Folclórico Nacional de México Aztlán directed by Silvia Lozano in Playa del Carmen Mexico in which she currently works with the company in the development of new folklorico projects in the education field. Ms. Canamar serves as a presenter for the Center for Educator Development in Fine Arts. She worked for six years as a full time dance instructor at Moisés E. Molina High School where she co-directed Molina's Dance Company and coached the Junior Varsity and Varsity cheerleading squads. Ms. ConAgra will be teaching dance and drill-team at Creekview High School in Carrollton, Texas and is an adjunct instructor at Mountain View College in Dallas, Texas.
Matthew Kiel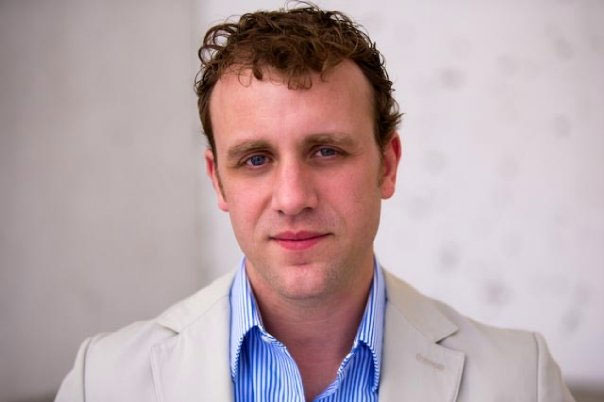 Artistic Director of Mobile Youth Repertory Dance Company, Matthew Kiel holds a BA in Dance from Huntingdon College, an AA in Music from Northwest Shoals Community and is a certified Ballroom instructor. As a choreographer Matthew is the Resident Choreographer for Playhouse in the Park, Mobile AL and Eastern Shore Repertory Theater, Fairhope AL. He has also choreographed award winning shows for Six Flags Theme Parks as well as many other theaters, colleges, and studios across the Southeast. Aside from classical dance he has also taught and competed with hundreds of students in ballroom dance in Los Angles, California and Las Vegas Nevada. Performance wise Matthew has dances in many venues across the US including the Paris Hotel and Casino, the Hilton Hotel and Casino, The Kennedy Center, The Andy Williams Theater, Opryland Hotel, Gaylord Texan, and Six Flags New Jersey.
Niurca Márquez

Niurca Márquez (1976) has an extensive dance background that bridges two continents. She holds a BA in Dance, an MA in Cultural Studies and has trained professionally both in the US and Spain. In addition to dancing and choreographing for various Flamenco companies, she has also worked in other dance forms such as Afro-Cuban and Contemporary Dance with choreographers like Susana Yamuchi (Brazil). She has been a guest lecturer at institutions of higher learning, teacher-training workshops and conferences and in 2007 was invited by the University of Kansas Dance Department to teach, perform and choreograph as part of their Artist-in-Residence program. Since moving to Spain that same year, she began working intensely with Belen Maya and Juan Carlos Lerida with a very different approach to flamenco. Of these collaborations, three new works were born.
In 2009 she was invited to perform original choreography (2XDisplaced) and participate in 'talleres de creación' at the first-ever Festival of Experimental Flamenco (Flamenc Empiric – Barcelona), as well as, the International Dance Residency at Art Omi (NY). In 2010 she traveled to a Vienna where she conducted workshops that integrated these elements of tradition, awareness, improvisation and organic movement of the bata de cola and other traditional elements of flamenco. During her stay she also participated in choreography labs conducted by Georg Blascke (choreographer) and Sascha Krausneker (Feldenkrais trainer) on the use of awareness in improvisation. Later that year she was chosen as one of four choreographers to participate as an associate artist in the 2010 Artist Residence at the Atlantic Center for the Arts (ACA) with Wally Cardona (NY) and she debuted "Sevilla Mon Amour" with contemporary flamenco guitarist and composer Jose Luis Rodriguez as the opening concert for Espacio Vivo Endanza at the 2010 Bienial of Flamenco in Seville. In 2011 she returned to Vienna to continue her work there, relocated to the US and collaborated in the creation of "Espacios Intimos" presented as part of "Miami On Stage." In 2012, she was an artist residence at the Atlantic Center for the Arts with Liz Lerman and was chosen as one of four Artists-in-Residence 2012 by Inkub8 Performance Space in Miami, where she will begin community engagement activities and research for her new intermedia work "The History House" that examines how cultural memory influences our personal and artistic narratives.
Currently, Niurca is also working on a new multi-disciplinary production, "Resonancias," alongside composer Jose Luis Rodriguez based on the legacy of memories in the life of an artist and his/her art. Niurca's constant search for a more organic approach to movement and its application to flamenco has lead her to work with Yolanda Heredia, recognized as one of two leading masters of the 'bata de cola,' on integrating techniques of Argentine tango in the use of this traditional costume. Her work is based on the integration of body awareness and the use of breath through somatic techniques that allows for an intangible translation of concept and tradition into motion. The ease with which she inhabits undefined spaces allows her to create a world that goes beyond the movement to a place of essence where art is not separate from life.
Lindsey Renea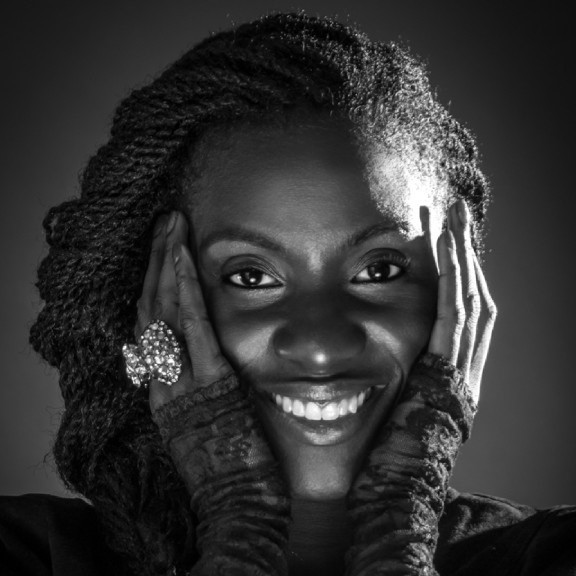 Lindsay Renea is an Ohio native who has always been addicted to movement. She attended Howard University in Washington DC and earned her B.F.A. in Dance. In the middle of her senior year while earning her degree she began interning with the Tony Award winning choreographer of the Lion King, Garth Fagan. Upon graduation she joined his company Garth Fagan Dance based in Rochester, New York. During her 5 years as a company member she quickly became a principal senior dancer in the company. Some of her most memorable moments include performing with the Wynton Marsalis Septet, Jessye Norman, the Ying Quartet and choreographing for Sean Penn's Haiti relief organization JP/HRO. Throughout her career she has had the pleasure of performing works by many incredible choreographers such as Christopher Huggins, Ronald K. Brown, Chuck Davis, Ayodele Casel, and Sherrill Berryman-Johnson. Lindsay has also had the honor of performing before dignitaries such as Zindzi Mandela( Nelson Mandela's daughter), Dorothy Height, and Reverend Mpho Tutu. She has choreographed and performed for The Whispers gospel music video, The Debórah Show (television special), and several musical stage productions. When she is not on stage performing she places a great deal of emphasis on sharing the art of dance through choreographing and teaching Modern, Tap, Jazz, Afro-Caribbean, and Liturgical. She is an adjunct faculty member in the Dance Major program at Youngstown State University as well as the founder and artistic director of the Lindsay Renea Dance Theatre.
Lena Wilk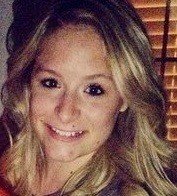 Lena Wilk, 23, from Lucas Texas is a recent graduate of Texas State University with a Bachelors degree in Dance, where she was a member of the student led Orchesis Dance Company. She also has an Associates Dance degree from Collin College.There she worked as the Student Assistant of the dance department for two years, working as closely with the dance department chair. In addition, Lena was a member of the Collin Dance Ensemble for two years. While she was on CDE they attended the American College Dance Festival where they were selected to perform in the gala. In 2012, she created a piece for the company entitled "Infinity" that was selected to perform in their spring concert. Lena graduated from her studio of seven years, Academy of Dance Arts of Allen, Texas in 2009. Their she was a member of the Dallas Repertoire Ballet and the studio's pre-professional competitive team that won numerous first place, overalls, and national titles at competitions such as NYCDA, VIP, and LA Dance Magic. Lena performed numerous roles in DRB's production of the "Nutcracker" including: Russian soloist, Chinese demi soloist, Rat King, Snow and Flower. Lena has almost 10 years teaching experience as a guest choreographer for north Dallas area high schools, solo dance instructor, student teacher, and dance assistant for private schools and studios.