2016 MFA Cohort

Tommie Evans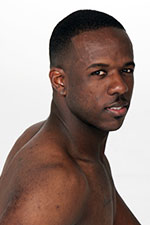 Born in Los Angeles, Ca. Tommie began his training with Michelle Blossom at the Dance Connection and Andrea Calomee at Hamilton High School in Los Angeles, Ca. As the result of Karen McDonald's guidance, he studied under a fellowship at the Ailey School in New York City. Tommie has worked and performed for Matthew Rushing, Benoit- Swan Pouffer, Debbie Allen, Thaddeus Davis, and has assisted Troy O'Neil Powell. Mr. Evans professional appearances include the popular sitcom " The Parkers", the Los Angeles Emmys Awards, Jazzantiqua Dance Ensemble, Washington Reflections and the Radio City Christmas Spectacular. He's danced with Lula Washington Dance Theater, the Philadelphia Dance Company (PHILADANCO!) and Complexions Contemporary Ballet. Working with amazing choreographers such as Dwight Rhoden, Alonzo King, George Faison, Louis Johnson, Lynne-Taylor Corbett, Ronald K. Brown, Rennie Harris and Milton Myers to name a few. As a Choreographer his work has been presented in the Danco on Danco Showcase (apart of the Philly Fringe Festival), The Garden State Dance Festival, D/2 (PHILADANCO's Second Company), Smoke, Liles and Jade (directed by Zane Booker) & Philadelphia Dance Boom Festival. He has been commissioned to create works on numerous local and nationally known companies just recently choreographing for collaboration between the Philadelphia Orchestra and Philadanco! In 2006 Mr. Evans presented a full evening of his own work at the C.E.C. House Theater entitled "Meetings on the Edge" using dancers from Philadelphia dance companies to establish his dance project "Waheed Works". Eleone Dance Theatre appointed him as their Resident Choreographer. Currently Evans is Artist-in-Residence and Assistant Rehearsal Director at Philadanco! and on faculty at the University of the Arts in Philadelphia. Recently the critics say, "Evans." is a promising emerging choreographer"(Elsa Johnson).
Damaris Ferrer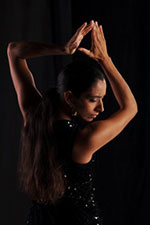 Damaris Ferrer, began her training at Ballet Hispanico of New York where she trained in classical ballet, Graham, classical Spanish Dance, Flamenco and folk dances. As a Jr. Company member. She continued her training at La Guardia HS, as a dance major, the Limon Studio, Alvin Ailey school and with Alfredo Corvino who greatly influence her teaching methods. After graduating, Damaris attended SUNY Purchase as a dance major and then began performing and touring with Jose Molina Bailes Espanoles, All Nations dance company, Ballet Argentino Raices, Flamenco Latino as well as performing with Gerald Otte. In 1994, she relocated to South Florida where she began teaching at the University Center for the Performing Arts and became a member of Miami based Mary Street Dance Theater. In 1996, she premiered her own company, Bailes Ferrer which presented concerts and workshops, including the summer flamenco festival, Flamenco in the Sun, till 2011. In 2013, Damaris began work on opening her own facility under the new company name, Cultural Arts Exchange.
Sayward Grindley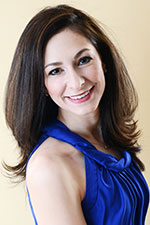 Sayward Grindley received a dual BFA in Dance Performance (Ballet concentration) and Dance Education (K-12 Certification) from East Carolina University, where she received the "Friends of the Theatre" and Mavis Ray Ballet Scholarships, and Rosiland Roulston Award for Outstanding Contributions to Theatre and Dance. Sayward primarily trained under Galina Panova, Joe Carow, and Cindy Mancini and has performed in original works of Brunilda Ruiz and Paul Sutherland, Elie Lazar, Gerri Houlihan, Terry O'Connor and many others.
Sayward was the former Education Director at The Sarasota Ballet in Sarasota, FL, and worked with the company for seven years, under the direction of Iain Webb and previously, Robert DeWarren. Beforehand, she was the Director of Dance at Booker Middle School's Visual and Performing Arts Program, and Dance Faculty at Manatee School for the Arts. Sayward was a Company Member and Costume Mistress for Fuzion Dance Artists, modern dance company under the direction of Leymis Bolanos Wilmott and Rachel Inman, in Sarasota, Florida, and performed professionally across the US with them for three seasons.
Sayward was a Principal Dancer for the internationally televised Opening/Closing Ceremonies for the 1999 Special Olympics World Games, was a Featured Dancer for the 2003, 2004 Miss North Carolina Pageants, and worked in musical theatre as well.
Sayward performed at Bates Dance Festival, Florida Dance Festival, American Dance Festival, Reverb Dance Festival, Rebound Dance Festival, and four American College Dance Festivals, where her original choreography "No Need to Be a Dating Dud" was selected to perform in 2005.
Sayward has worked on curriculum development, and was part of the committee to rewrite the Florida Next Generation Sunshine State Standards for Dance in the Public Schools (K-12). She has presented at conferences throughout the US and has been on many committees and boards that focus on arts integration, community outreach, and presenting artists. She was an Adjudicator for Florida High School Dance Assessments, American Dance Competition and Walker's Rising Stars Talent Scholarship Competition, and taught at the Florida Dance Festival On Tour at Santa Fe College and University of Florida. She was the Production Chairman and Executive Board Member for the North Carolina Distinguished Young Women Program for two years.
Sayward is currently an Adjunct Faculty of Dance Studies and Advisory Board Member for Appalachian State University's Dept of Theatre and Dance and has been Coordinator and Teacher for the ASU Summer Dance Series. Sayward currently resides in the mountains of Boone, NC, where she is interested in integrating the culture of her community into her work.
Madeline Jazz Harvey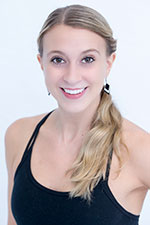 Madeline Jazz Harvey began training with the North Carolina Dance Theatre School at the age of eight under the direction of Patricia McBride and Jean Pierre Bonnefoux. At the age of fourteen, she became an apprentice with NCDT, now Charlotte Ballet. She also studied at Complexions and The Juilliard School in New York. She has been featured in numerous leading roles in both classical and contemporary works, and has performed as a guest artist with companies such as American Repertory Ballet, Olney Ballet, and Repertory Dance Theatre. Highlights include performing the role of Giselle, Alonzo King's Map, and Dwight Rhoden's Beatle Juice. Madeline attended the Chautauqua Institute Summer Dance Program from 2002 to 2004, and returned to Chautauqua as a choreographer and ballet mistress from 2006 to 2008. In 2007, she received the New York Choreographic Institute Fellowship Award. Madeline's choreography has been featured at UNCSA Winter Dance Festival, Regional Dance America festivals, and on an episode of MTV's "My Super Sweet 16." She has served on the faculties of School of Carolina Ballet Theatre, Charlotte Ballet, Davidson College, and Repertory Dance Theatre for a number of years. In 2010, she graduated from the University of North Carolina at Charlotte, summa cum laude, with a Professional Training Certificate and Bachelor of Arts degree in Dance. Madeline is currently a dancer, teacher, and resident choreographer with Carolina Ballet Theatre in Greenville, South Carolina. She also develops curricula for CBT's education and community outreach programs.
Susannah LeMarquand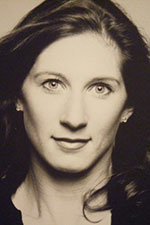 Susannah LeMarquand, M.A. is an Assistant Professor of Dance at the University of Tampa. She has danced professionally with Royal Caribbean Cruise Lines, Busch Gardens Tampa and various production companies for corporate events. Susannah has also staged and choreographed for Norwegian Cruise Lines, Silver Seas Cruise Lines and Busch Gardens Tampa. She has studied with artists such as Bill Evans, Ana Marie Forsythe and Anne Green Gilbert. After graduating in 2009 with her M.A. in Dance Education from New York University she came back to Tampa and taught as an adjunct at HCC and UT, accepting a full time position at UT in Fall 2012. Susannah is the Director of UT's Student Dance Happening, Dancing With Winds ( a holiday collaboration with UT dancers and musicians) and helped to create UT's Applied Dance Major which began in Fall 2013.
Molly Misgalla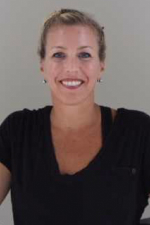 Molly Misgalla was born and raised in Pittsburgh, Pennsylvania. She graduated with a B.A. in dance (cum laude) from Point Park University where she trained with Douglas Bentz, Judith Leifer-Bentz, Ron Tassone and Jodi Welch. While at Point Park she was a swing for the Pittsburgh Playhouse Production of "The Mystery of Edwin Drood" directed and choreographed by Rob Marshall. After graduation Molly danced with the site specific modern –based Mary Miller Dance Company and with the Philadelphia based-jazz dance company "Waves" under the direction of Shimon Braun. She performed in the feature film "Living Out Loud" starring Holly Hunter, Inatoriso Cabaret Show in Tokyo, Japan and in numerous industrial and commercials for companies such as Glaxo Smith- Kline.
Molly is a Philadelphia-based teacher and choreographer renowned for her innovative jazz technique. Her style blends a solid dance foundation: showcasing her characteristically bold yet fluid use of movement through unique interpretation of music, staging and large groups of dancers. She has taught at The University of Arts, DeSales University, Penn State University and Manhattan Dance Project. Molly was an artist in residence at Ecole de Ballet and Just Move Dance in Luxembourg. She also has taught master classes in Luxembourg, Paris and London as well as studios and conventions throughout the U.S.
She has choreographed concert venues including: (Oops! rooftop performance)-Brooklyn, NY, Philadelphia Film Society/Phl International Gay and Lesbian Film Festival. Six Flags/Great Adventure featuring recording artist; Aeryanah Von Moi, Pennsylvania Presbyterian Medical Center, as well as a premiere ballet for Eleone Dance Theater "For Always and For Ever Luther" celebrating the late Luther Vandross.
In 2013, Molly served on the panel for the college dance scholarship auditions for A.S.H. The Workshop Experience and Jazz Dance World Congress. She is a member of National Dance Educators Organization and continues her study having recently traveled to Tel Aviv, Israel where she attended an immersion intensive in "Gaga" movement under the direction of Ohad Nahrain and the Batsheva dancers.
Amber Ortega-Perez
Amber Ortega-Perez is a native of San Antonio, Texas and received her B.F.A. in Modern Dance from Ohio State University. She is a two time Artist Foundation award recipient and is currently pursuing her M.F.A at Jacksonville University/White Oak.
Ortega-Perez is founder and artistic director of SpareWorks.dance and a founding member of Modern Dancer's Co-Laboratory (Modacolab). She is also co-curator for W-I-P (Works In Progress), a dance performance lab in collaboration with San Antonio Dance Umbrella (SADU) and Jump-Start Theater Company.
Ortega-Perez is an artist and choreographer influenced by the humanity of movement and gesture. In her work she magnifies the small moments and relishes in crossing the borders of social acceptability and propriety. Ortega-Perez searches out collaborative opportunities and is inspired by working with dancers, artists and musicians. Most recently she has begun experimenting with aerial silks. Her latest dance and aerial piece, Man-Made Man, was commissioned by the McNay Art Museum and was performed in May of 2013 in conjunction with the McNay exhibit The Human Face and Form .
In the past, Ortega-Perez has presented her work throughout Texas and San Antonio. She has had the pleasure of presenting her work at The McNay Art Museum, Texas Women's University, Art Salad in Dallas, Diverse Works in Houston, Modacolab's Merging Modes series, Luminaria-Arts Night in San Antonio, Guadalupe Theater's Lupe's Art Blend, San Antonio Dances, Dance for U.S.A, W-I-P Créme, Jump-Start Theater's Young Tongues and the Blue Star Arts Gallery. Ortega-Perez made her choreographic debut in 1996 at the Emerging Artist Concert at the Third Avenue Performance Space in Columbus, Ohio.
Ericka Squire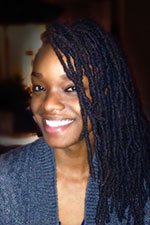 Ericka Squire is a native of West Palm Beach, Florida and has a Masters of Education in Dance Education from Temple University.
As an artist, Ericka's background in cultural research influences her choreography and scholastic work. Her choreographic works are rooted in African dance motifs and coupled with modern dance technique; while her academic research interests lie in the development of curricula that teaches the history, evolution and cultural relevance of dance within the African Diaspora. In 2011, Ericka conducted dance research while in Accra, Ghana and compiled her findings within her Master Thesis, "African American Dance and Culture" (May 2012); and in 2014 Ericka founded, Natural Movers Dance.
Over the past nine years, she has performed professionally with the Bohemian Ballet Company (Orlando, Fl.), the U-Turn Dance Company (Orlando, Fl.) and Kariamu and Company: Traditions (Philadelphia). Ericka has choreographed for musical theater productions such as AIDA and West Side Story and served as the Assistant Director for AIDA and La Baker: Le Femme – The Life and Times of Josephine Baker for the recent Philadelphia International Festival for the Arts (PIFA).
Currently, she serves as a dance artist with Broward College, the Kravis Center's De George Academy for Performing Arts and Success Academy Charter Schools. As Ericka begins the MFA in Choreography program with Jacksonville University, she will continue to seek opportunities to educate, perform and submerse herself in creative and scholastic research.
Amanda Kay White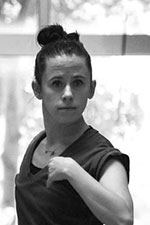 Amanda Kay White is a founding member of Orange County, California's critically acclaimed dance company Backhausdance. Amanda graduated cum laude with honors from Chapman University with a BFA in Dance Performance and a BA in Communication Arts with an emphasis in Advertising. Her works have been seen at Pasadena Dance Festival, American Celebration, The Core Collective, Epilepsy Network Benefit Concert, Chapman Touring Company, American College Dance Festival, MixMatch Dance Festival and Chapman University faculty concerts. Amanda is currently on faculty at Chapman University, Orange County School of the Arts and South Coast Conservatory. Along with teaching at SCC, she is the executive director of their national award winning dance team and managing director of the jazz department. In 2009 she founded Compass Dance Company, a pre-professional contemporary dance company for emerging artists ages 14 and up.
Pioneer Winter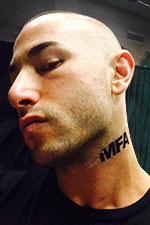 Pioneer Winter is a Miami-native choreographer, dancer, and filmmaker of Pioneer Winter / Collective. He is co-director of RIFT Blackbox and the curator of transmedia performances for FilmGate Interactive Media Conference. Winter also directs Project LEAP (Living Equality through Arts and Performance), a free dance and creative communication program for LGBTQ teens that focuses on teaching how to use the arts for activism and social change. As a young queer artist, he uses social and cultural narratives to anchor his work. A Horatio Alger Scholar, he is an alumnus of the Florida International University Honors College, and holds a Masters in Biostatistics. Pioneer Winter is currently pursuing a Master of Fine Arts in Choreography from Jacksonville University/White Oak. He was recently awarded the 2014-2015 Miami Choreographer's Fellowship, and is on faculty of the FIU Honors College.
Pioneer Winter has presented work for the International Fringe Arts Festival in Edinburgh, Scotland, as a speaker/choreographer for TEDxMIA at New World Symphony, Museum of Contemporary Art, Adrienne Arsht Center for the Performing Arts, Perez Art Museum of Miami (formerly Miami Art Museum), San Francisco Transgender Film Festival, WPBT2′s Art Loft, Knight Foundation Random Acts of Culture, Bass Museum of Art, Deering Estate at Cutler, American College Dance Festival, Frost Museum of Art, O Cinema, Florida Dance Festival, Cucalorus Film Festival, FilmGate Interactive Media Conference, and Triskelion Arts, NYC, among others.​
Winter began studying with Edwin and Gaile Holland, followed by Miami City Ballet with further training by Michael Langlois, and at the University of North Carolina School of the Arts (NCSA). Pioneer Winter has performed throughout the United States and danced in Spain, Mexico, and Scotland. He has danced for Dance Now! Miami, Rosie Herrera Dance Theater, Brazz Dance Theater, Aire Dance Company, and Next Step Dance, among others. Continued professional development has included intensive choreographic and transmedia labs with The FIELD, MDC Live Arts, Creative Capital, and the Sundance Institute's New Frontier program. He has been in residency at Cannonball Miami/LegalArt, Miami Dade College, Miami Theater Center's SandBox, and Nova Southeastern University. Winter is on the vision committee for the building of the Pembroke Pines Performing Arts and Civic Center, as well as serving as a grants panelist for Miami-Dade Cultural Affairs Community Grants. [pioneerwinter.org]