2015 MFA Cohort

Michael Alford II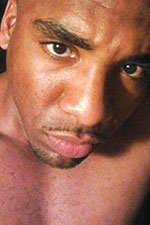 Daniel Bodiford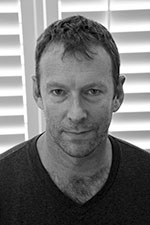 Daniel Bodiford started studying dance while working towards his B.A. in English, at the University of Central Florida. His earliest performance experiences were at theme parks, dinner theaters and in industrial shows in the region.
Upon graduation, he moved to France, where he lived for over 25 years. In his early years there, he performed at the Folies-Bergère and the Moulin Rouge, as well as in casino shows, musicals and on television around Europe. He, then, discovered contemporary dance and worked on projects around France before entering the national contemporary ballet Ballet Atlantique-Régine Chopinot, at the National Choreographic Center of Poitou-Charente.
Daniel has given workshops in institutes such as the University of Poitiers, the center for choreographic development Danse à Lille, the National Music and Dance Conservatory of La Rochelle and in various neighborhood dance studios.
Jessica DiMauro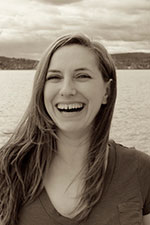 Jessica DiMauro holds a BFA in Dance from Marymount Manhattan College and is currently pursuing her MFA in Choreography at Jacksonville University. Ms. DiMauro's company, DiMauro Dance, has been selected to perform at festivals including Dance Conversations at The Flea, WHITE WAVE's WAVE RISING Series, COOL NY and DUMBO Dance Festivals, The T: Dance, Watch, Reflect, Greenspace Blooms, The HATCH presenting series, CT Meets NY, Queens Arts Express and New Dance Downtown. Ms. DiMauro was given an Arts Alive Artist Grant from ArtsWestchester for her work entitled com-mu-ni-ty. DiMauro Dance also performed as the Guest Artists for the 2009 Annual Benefit for The Steffi Nossen School of Dance and The Dance in Education Fund where Jessica acted as Artistic Director and Producer for the years 2011-12. In addition, Ms. DiMauro produced Unraveled at the Merce Cunningham Studio in April of 2011, Confetti: A Collection of Works by Jessica DiMauro at The Producers' Club Theaters and her choreography was also seen at the 2004 International NYC Fringe Festival in Granola! The Musical at The Michael Schimmel Center for the Arts. William Stevenson of Broadway.com describes Jessica as "a promising young talent," and her choreography for Granola! as "often hilarious". In the Fall of 2013, Jessica will set her ninth work on the BFA Dance students at Montclair State University where she is on faculty as a professor of Modern Technique. This past academic year at MSU she served as Rehearsal Director for the staging of Martha Graham's Daughters of the Night; the Chorus from Night Journey, which was performed at the Joyce Theater in February 2013. This year she is honored to act as Rehearsal Director for Bill T. Jones' work Spent Days Out Yonder. Jessica was among the first three students to be certified in May O'Donnell Technique in the summer of 2013. Ms. DiMauro is a Certified Kripalu Yoga Teacher, ACE-Certified Personal Trainer and Group Fitness Instructor.
Heather Hagar
Heather graduated cum laude with her BA Degree in Dance from the University of South Florida and is pursuing her MFA in dance choreography at Jacksonville University. She is a Regional Conference Coordinator for ACDFA and is also the artistic director of Whit's End Dance Company.
Much of her professional dance career has been devoted to the education of young dancers. In 1991, she founded Step N' Time, Inc. and for the past eight years has directed Citrus County's Nutcracker Ballet. Heather is a member and certified teacher of the Cecchetti Council of America, Power Pilates, and Florida Dance Masters, Inc. She is the principal of FDM's teacher's continuing education seminars, and has served as FDM's president and director of Main Attraction Dance Ensemble.
Heather's choreographic works include pieces for International Dance Acclaim, Youth America Grand Prix, Central Florida's Dance Celebration, and industrials. She was the head of the Jazz program for the American Academy of Ballet at SUNY Purchase College in New York for 10 years. Heather has guest taught at the University of South Florida, as well as many conventions and schools in the United States and the UK.
She has performed with Ann Reinking, The Florida Orchestra, Dance Theatre of Florida and Central Florida's Dance Celebration. Heather has attended: Off Jazz, The Harvard Dance Program, The White Mountain Dance Program, Dance Master's of America Teacher's Training School, Royal Academy of Dance Summer Teacher's Training Course, Sarasota Ballet's Teachers' Training, Florida Dance Masters Intensive Training Seminars, and The World Jazz Congress.
Holly Johnston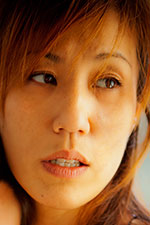 Holly Johnston has received critical acclaim for making "primal, vulnerable dance that grabs for your soul."- San Francisco Chronicle. As a performer she has awed audiences with her "ability to have mastered physically punishing movement with a serene smile. She seems to transforms floor space into trampolines ,the surface of water or tubs of melted chocolate." (Dance Magazine, 2007). She is the artistic director of LEDGES AND BONES, a collective of artists converging in the Los Angeles and San Francisco communities. Holly's choreography has been performed in New York, Philadelphia, Arizona, Utah, Oregon, Florida and throughout California. Holly has received awards from The Maggie Alesse National Center for Choreography, The Zellerbach Foundation, The Joyce Theater A.W.A.R.D.S. Show Grant/Los Angeles and the Lester Horton Awards for Outstanding Performance for her solo "experiment one". She was named by Dance Magazine as one of their "25 to Watch" in 2007 and recognized by the Los Angeles Times for "her ability to turn the body into a dangerous machine."
Holly is an internationally recognized dance artist whose relentless commitments to theoretical advancements and practical research in dance, dance pedagogy and dance as philosophy are demonstrated by her continuous work as an educator and facilitator working with emergent artists and established professionals through academic study, choreographic commissions, residencies, workshops and master classes throughout the United States and abroad. She has served as part-time faculty for several academic institutions in Southern California including California State University-Long Beach, , UC Irvine, Chapman University, Cal State-Los Angeles, Pomona College and Loyola Marymount University and many others as guest artist; while at LMU she served full-time as Visiting Assistant Professor from 2011-2012.
She is the creator of Integrated Human Action a specialized somatic practice that reconnects an individual to the limitless potential of mind expressed as bodily knowledge . She has collaborated with innovative choreographers Stephanie Gilliland, Maria Gillespie, Rosanna Gamson, Stephanie Nugent and String Theory Productions. Holly has been an artist in residence at ODC Theater/SF, SCUBA Touring Artist, 2012 Maggie Allesse National Center for Choreography-Choreographic Fellow and Guest Artist for Transformation Danse in Montreal. Holly works actively as a choreographer, performer, movement researcher and educator. Currently, she is working through her MFA in Choreography at Jacksonville University focused on evolving her multidisciplinary research in phenomenology, epistemology, ontology, philosophy of linguistics, choreography, performance and the embodied mind as movement.
Gary Lambert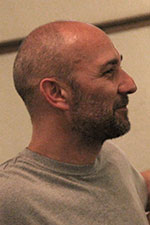 Trained at the Royal Ballet School, working with the Royal Ballet as a graduate. In 1983 joined London Festival Ballet (English national Ballet) dancing for two years working with choreographers, Glen Tetley, Alvin Ailey and Sir Frederick Ashton, Roland Petit, Christopher Bruce before moving on to Rambert Dance Company 1985. Whilst with Rambert he worked and danced in works by Richard Alston, Merce Cunningham, Ian Spink, Robert North, Michael Clarke, Christopher Bruce, Lucinda Childs, Siobhan Davies, Ashley Page, David Gordon, receiving national and international acclaim for his performances as a dancer. In addition he has choreographed works for Rambert Dance Company, Phoenix Dance Company, where he was also Assistant Artistic Director for two years, English National Ballet, Scottish Dance Theatre, Ricochet Dance Company, Loop Dance Company, Tambuka the National Contemporary Dance Company of Zimbabwe, presented two works in Phoenix Dance Company's Rep at the Cultural Olympiad in Atlanta 1996.
Lambert's independent roles such as choreographer, teacher and performer has led him to co-establish the company Small Axe in 1992, an ACE project funded dance company, which received acclaim at the International choreographic competition in Groningen in1994, winning first prize.
His collaborations include projects as dancer and choreographers with, Laurie Booth and Rosemary Butcher. In1992 "Meantime" choreographed by Lambert with Music by John Mark Gowen and directed by Peter Mumford for BBC2 Dance House Season. 1994 "Five Dances" for Five Floor Project/Art Angel, sound installation by Hans Peter Kuhn, choreography and improvisations by Lambert. 1995 " Movements in 8" with Phoenix Dance Co in collaboration with the Jazz composer Orphy Robinson and the artistic director Maggie Morris.
1999 Gary presented XXL an original site-specific work at the Arches, funded by the Tramway, Glasgow, in collaboration with DJ's Dave Clarke and Carl Cox, which set an installation dance performance within a clubnite environment. "Degree's of Freedom", a solo work was originally commission by Edinburgh Dance Base, for the Edinburgh festival in 2004, was performed in 2009 at the Albany Theatre, Deptford as part of "Our Lives in Dance", an evening of independent dance artists. Lambert was appointed as Senior Lecturer in Dance in 2004 at the now TrintyLaban conservatoire for Music and Dance were he has work since 1998.​​
Lone Kjaer Larsen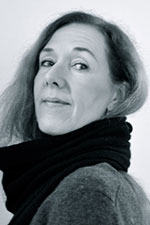 Lone Kjaer Larsen, a native of Denmark, is a former member of the Martha Graham Dance Company and Pearl Lang Dance Theater. She also danced for choreographers Frank Schaufuss, David Hochoy, Anthony Morgan, Judy Garay, Jeanne Ruddy, Yuriko, and Warren Spears and appeared in the musical Pal Joey, in the film Halalabad Blues and in a variety of theatre productions. While working in Europe she co-founded and co-directed Ballet Plus, and she later served for several years as rehearsal director and choreographic assistant for Danish Dance Theatre. Lone holds a BFA from Boston Conservatory. She teaches master classes and workshops worldwide and is a Rotating Guest Faculty at the Danish National School of Dance and at Congresso Brasilieiro de Danca Moderna in Rio de Janeiro. In addition to creating her own works, she stages Martha Graham's works and re-constructs and re-stages works by Pearl Lang. She is a long time member of the faculties of Marymount Manhattan College and the Martha Graham School in New York City.
Michael Lomeka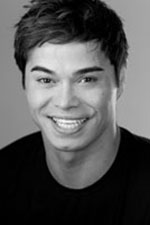 Michael Lomeka graduated from The Juilliard School at Lincoln Center with a Bachelor of Fine Arts Degree in Dance under the direction of Benjamin Harkarvy. Upon graduating, he joined the Tony Award winning Broadway revival cast of The King & I with Lou Diamond Phillips, Donna Murphy, Faith Prince, and Marie Osmond. Additional Broadway credits includes, A Christmas Carol at Madison Square Garden with Choreographer, Susan Stroman. He toured the United States, Europe, and Asia with Mikhail Baryshnikov and his White Oak Dance Project. Michael performed live and can be seen in the DVD of Celine Dion's A NEW DAY... directed by Franco Dragone with choreograhy by Mia Michaels. Mr. Lomeka is currently performing with Cirque du Soleil's Viva ELVIS in Las Vegas choreographed by Tabitha & Napolean. In addition, he has performed in numerous regional musical theater productions around the country including Romeo & Juliet:The Musical at the Goodspeed Opera House and Ordway Theater, conceived and directed by Terrence Mann.
Ana Miranda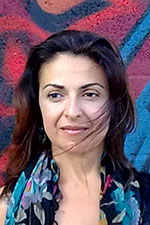 Ana Miranda is a Miami-based dance artist who continues to evolve her artistry to share with others as performer, choreographer, teacher and therapist. Miranda's extensive dance background includes training in contemporary/classical dance forms, Laban/Bartenieff Movement Analysis and flamenco.
Her flamenco dance studies have included training with top Spanish artists in the US, UK and Spain. Miranda has performed with professional flamenco companies in addition to forming her own troupes. She has consistently performed and presented choreographic work, sharing the stage with internationally renowned artists in the field.
As a choreographer, Miranda has increasingly experimented within the genre of flamenco since 2007and in 2011 launched Aire Dance Company, a project based entity dedicated to presenting contemporary dance rooted in the art of flamenco. She is currently in production of her second full evening length show. Her work has received funding from Miami Dade County Cultural Affairs, Tigertail Productions and various municipalities throughout south Florida.
Miranda is also a board certified dance/movement therapist, with an MA in the field from Goucher College. She has studied with Valerie Preston-Dunlop at the Laban Centre in London and other leading scholars in the field of dance therapy and movement analysis. She is a professional member of the American Dance Therapy Association and her work using flamenco in dance therapy was noted in the book, "Los Caminos Terapéuticos del Flamenco," after her visit and collaboration with the authors in Spain. In 2004, she founded the non-profit organization Art Works for Us, Inc. to fund creative projects and outreach programs. Miranda will be a presenter at the 2013 American Dance Therapy Association National Conference in New York City.
In her diverse roles as dance artist, Miranda's mission has been to increase the possibilities for unique and authentic creative expression on and off the stage. Her work in community has inspired her artistry and, above all, its human connection.
Dmitri Peskov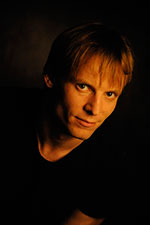 Dmitri Peskov is a Chicago-based dancer, choreographer, poet, actor and yoga/pilates instructor. He has performed with Wynn Fricke, Bob Eisen, Paul Sanasardo, Denise Armstead, Tet a Tet Theatre, Borealis Theatre, Chicago Festival Ballet and the Lyric Opera of Chicago Ballet and served on the dance and theater faculties of Beloit College, UW Madison, Illinois Wesleyan University and Paola Coletto School For Theatre Creators. He is the recipient of various awards including the Links Hall Residency program, the Illinois Arts Council Choreography Fellowship and Special Projects Grant and the Chicago Community Arts Assistance Grant. In addition to creating new works for his own pick-up company Y PERFORMANCE, Dmitri Peskov has set new dances for Madison Ballet, Cerqua Rivera Dance Theatre, DanceLoop Chicago and Nash Dance Theatre. His English and Russian language poetry has appeared in POETALK (Berkley, CA), SpeedPoets (Brisbane, Australia), Axe Factory Review (Philadelphia, PA), The South Star Journal (Stavropol, Russia), The Poets Journal (Moscow, Russia), Space and Time Journal (New York) and was broadcast by the 1240am and 1430am Russian Radio Stations. A graduate of the Gaitely/Pool Acting Conservatory as well as the School for Theatre Creators in Chicago, Dmitri Peskov holds a Master's Degree in Foreign Languages and Literatures from Northern Illinois University where he also worked as a Graduate Assistant in Philosophy.