2014 MFA Cohort

Lara Binder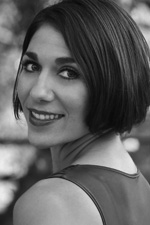 Artistic director of B-Dance, has extensive experience as a professional dancer, teacher, producer and choreographer in San Diego, California. She has had the opportunity to train and perform with Faith Jensen-Ismay, John Malashock, Michael Mizerany, Allyson Green Dance, Joe Alter Dance, the PGK Project, Patricia Sandback and Dancers, and Jean Isaacs' San Diego Dance Theater at events such as Bravo San Diego, Celebrate Dance Festival and Trolley Dances. In 2005 Lara graduated with a Bachelor of Fine Arts Degree and was named the Outstanding Graduate in Dance and the 2012 Dance Alumni of the Year for San Diego State University. Since graduation she has performed nationwide and internationally with Malashock Dance Company and Mojalet Dance Collective. Lara is also the co-founder and producer for IGNITE, an annual choreography showcase in San Diego. Currently, Lara and her husband are enjoying their new home in Jacksonville Beach, Florida where she is enrolled in the MFA program at Jacksonville University. She is also working with The Braided Light Dance Project and Jacksonville Dance Theater while teaching at Douglas Anderson School for the Performing Arts and Jacksonville University.
Kathy Follensbee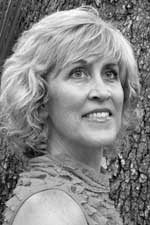 Kathy Follensbee received her B.S. in Physical Education from Florida State University and is currently enrolled at Jacksonville University for the Masters of Fine Arts in Choreography Program. She is a past President of Florida Dance Masters (FDM), founding Secretary of the Florida Dance Education Organization (FDEO) and has served on writing teams for the Florida Next Generation Sunshine State Standards as well as the Florida's Race To The Top. As the Dance Director of the Dr. Phillips High School Visual and Performing Arts Magnet program, her students have won many honors and are now dancing in colleges, performing and teaching across the nation. Kathy has been named "Who's Who in America's Teachers" six times (only 1% of teachers are awarded this honor more than once). Kathy has an eclectic background in movement! She was a Synchronized Swimmer and Dancer for the Louisiana World's Fair Exposition in 1984, and is a Master's National Synchronized Swimming Champion as well. She has judged dance contests and taught master classes throughout Florida and New York. Kathy has been married for 25 years and has three children and a dog (who all love to dance)!!!
Peter de Grasse
Peter de Grasse was most recently engaged by Staatstheater Darmstadt, where he was a soloist from 2008 to 2012. Prior to working in Germany, he danced for a variety of companies and projects in the United States, most notably Sacramento Ballet, Ballet X, and Spectrum Dance Theater, where he danced under Donald Byrd from 2004 to 2008, and was promoted to principal artist in 2006. Peter's musical theater credits include West Side Story (5th Avenue, Seattle), as well as Fiddler on the Roof and Jesus Christ Superstar (Germany). He received training at San Francisco Ballet and holds a B.F.A. From Juilliard. He is now teaching and choreographing for the dance program at Whitman College in his hometown of Walla Walla, Washington.
Ilya Kovadayev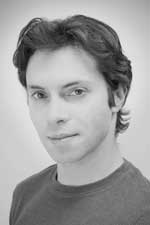 Born in St. Petersburg, Russia to a family of professional ballet dancers, Ilya Kozadayev began training in 1988 at the infamous Vaganova Ballet Academy in St. Petersburg under Ludmila Karateeva. After immigrating to the United States, he continued his dance training at the School of American Ballet in New York City, and had the privilege of training with Stanley Williams, Andre Kramarevsky, and Richard Rapp. Ilya spent five years of his training under his parents Sergey Kozadayev and Zhanna Dubrovskaya at the Academy of Colorado Ballet in Denver, Colorado. While training at the Academy of Colorado Ballet Ilya Kozadayev was invited to perform in Tokyo, Japan at the Auyama Ballet Festival where Ilya danced the pas de deux from the second act of Giselle. Mr. Kozadayev completed his training in 1998 by graduating from the John Cranko Ballet School in Stuttgart, Germany where he was trained by a famous professor, Peter Pestov. While at the John Cranko School Ilya performed August Burnonville's Flower Festival In Genzano pas de deux, solo in William Forsythe Love Songs, and performed in works by Renato Zanella, and Hans van Manen.
In 1998 Mr. Kozadayev joined Pittsburgh Ballet Theatre performing in Daniel Pelzig's Romeo and Juliet, George Balanchine's Theme and Variations and Kent Stowel's Carmina Burana. In 1999 Mr. Kozadayev joined Colorado Ballet and was quickly promoted to soloist in 2000, a position he held until 2002. Mr. Kozadayev's repertoire in Colorado Ballet included: Nutcracker Prince in Martin Freedman's Nutcracker, Jonathan Harker in Michael Pink's Dracula, Jester in Martin Freedman's Cinderella, Popular Song in Fredric Ashton's Facade, Cowboy in Agnes de Mill's Rodeo, Jester in Sergey Kozadayev's Swan Lake, Soloist in Choo San Goh's Configurations, Narcissus in Kasian Galizovsky's Narcissus, James in August Burnonville's La Sylphide, fourth regiment pas in George Balanchine's Stars and Stripes.
While working with Colorado Ballet, in 2000 Mr. Kozadayev was invited as a guest artist to Boston Ballet to dance the role of Talamy in Ben Stevenson's Cleopatra. Later that year Ilya Kozadayev won a silver medal at the New York International Ballet Competition dancing George Balanchine's Tchaikovsky pas de deux and Alvin Ailey's giggling rapids pas de deux from The River.
In 2002 Ilya Kozadayev appeared as a guest principal for Columbia Classical Ballet performing the lead role in George Balanchine's Allegro Brilliante, created the role of Mandarine in Milena Lebon's Miraculous Mandarin and danced Marius Petipa's Flames of Paris pas de deux.
In 2002 Mr. Kozadayev joined Boston Ballet where his repertoire included: Solos in Mark Morris' Maelstrom, Alain in Frederick Ashton's La Fille Mal Gardee, solos in Rudi van Dantzig's Romeo and Juliet and William Forsythe's In The Middle Somewhat Elevated.
In 2003 Ilya joined the Houston Ballet at the invitation of artistic director Stanton Welch as a member of the corps de ballet. A year later Mr. Kozadayev was promoted to the rank of Soloist. Ilya's extensive repertoire with Houston Ballet includes: Peter Pan in Trey McIntyre's Peter Pan, Lead Pontrovedrian in Ronald Hynd's The Merry Widow, Jester in Ben Stevenson's Cinderella, The Victim in Christopher Bruce's Swan Song, Goro in Stanton Welch's Madam Butterfly, Peasant pas de deux in Maina Guilgud's production of Giselle, Sailor in Jerome Robbins' Fancy Free, Blue Bird in Ben Stevenson's Sleeping Beauty, Pink Couple in Jiri Kylian's Forgotten Land, the solo of trumpeter's lullaby in Mark Morris' The Sand Paper Ballet, Amor man in Ben Stevenson's Don Quichotte, Alain in Frederic Ashton's La Fille Mal Gardee, Fire God in Stanton Welch's La Bayadere. Roles in Jorma Elo's One/End/One. Ilya has created such roles as the younger brother in Christopher Bruce's Hush, 11th pas de duex in Stanton Welch's Nosotros, Cupid in Trey McIntyre's The Tinderbox, Solo in Stanton Welch's Brigade and Autumn in Stanton Welch's The Four Seasons. Mr. Kozadayev has also danced ensemble works such as Jiri Kylian's Soldier's Mass, Stanton Welch's Divergence, Christopher Bruce's Sergeant Early's Dream, Christopher Wheeldon's Carnival of the Animals, Christopher Bruce's Rooster, and was featured in Stanton Welch's ballets such as Clear, Blindness, Maninyas, Velocity, Elements, Falling, and Tapestry.
Ilya Kozadayev continues his career with the Houston Ballet and is starting to teach ballet classes for the Houston Ballet II and the Houston Ballet Ben Stevenson's Academy and at various summer programs and workshops around the country. Mr. Kozadayev is in the process of receiving his MFA degree from the Jacksonville University in Jacksonville, FL.
Shellisa Angelina Moore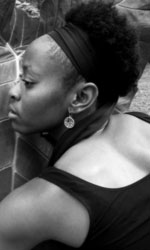 Shellisa Angelina Moore was born and raised in New Orleans, Louisiana. She started dancing at the age of 7 with NOBA, New Orleans Ballet Association where she received her training in Ballet and Modern. Her inspiration for dance had led her to continue following her goals. As she grew older, she attended NOCCA, New Orleans Center for Creative Art where she was trained in Ballet, Modern, Jazz and Tap. Being a part of this program let her know this was her purpose in life. After Shellisa graduated from Alfred Lawless High School in 2002, she also graduated from the NOBA program and became a dance teacher assistant. This is when her dance teaching career began to blossom. Now after becoming a dance teacher assistant, Shellisa attended and graduated from Dillard University where she received her B.A. in Psychology. Even though she received her undergrad in psychology, it didn't decrease her thoughts towards dance.
While in college, Shellisa began to teach Hip Hop to children and young adolescent during the NYSP, National Youth Sport Program in the summer of 2005. During this time, Shellisa became a full-time teacher for NOBA in 2006, where she was teaching Ballet and Modern in different areas of New Orleans and in Gretna. Shellisa taught in different areas that expand her teaching knowledge; places such as the Cut-Off, St. Bernard and the Treme' area. These areas have led her to continue on with teaching, just in another way that could have an extreme effect on young adolescents. Shellisa teaching path brought her into the New Orleans Public School System in 2007. She began teaching at James Singleton Charter School and then moved towards Gentilly Terrace Charter School where she teaches Modern, Hip Hop and Creative Movement to young adolescents. Along with her teaching, Shellisa has also performs with Ashe' Cultural Art Center in a piece called, "The Origin of Life on Earth: an African Creation Myth." Being a part of this work, she has explored African culture and dance with in this choreographic piece. She has also performed with local artists of New Orleans, whom she is still in contact with to this day.
Nancy Petro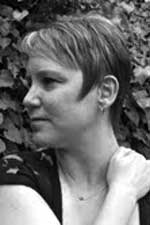 Nancy Petro began her training in Fort Myers, Fl. under the direction of Patty Gair. She received training in modern, ballet, jazz and African, and also danced with the Southwest Florida Dance Theatre, a professional company that performed throughout the SW Florida area. Through high school she was presented with many opportunities to study at different schools and festivals. These include North Carolina School of the Arts and Jacob's Pillow Dance Festival where she attended on scholarship for the Jazz Project.
After high school she was awarded a full scholarship to attend New World School of the Arts in Miami, Fl. There she trained with teachers including Geri Houlihan, Jane Carrington, Freddick Bratcher, Bambi Anderson, Gerard Ebitz, Peter London and the dean Daniel Lewis. Her four years included modern, ballet, composition/choreography, music, dance history, repertory, and pedagogy. She was also presented with international studies including African, Afro-Cuban and Flamenco. Ms. Petro also danced with Freddick Bratcher and Company, a professional contemporary dance company in Miami from 1991 to 1995. Beyond Miami, Ms. Petro traveled to Chicago to work with different colleagues in choreography and trained at the Lou Conte studios home of Hubbard Street Dance Chicago and River North Dance Chicago. In the summer of 2005 Ms. Petro was awarded a teacher's Fellowship to the Bates Dance Festival in Maine. She was a board member of the Florida Dance Education Organization from 2004 to 2011. Ms. Petro started the National Honor Society for Dance Arts for the state of Florida in 2006. She was the Chairperson for the National Honor Society for Dance Arts for Florida from 2006 to 2011. Currently, Ms. Petro is a dance teacher at Cypress Lake High School Center for the Arts. This is Nancy's first year in the MFA for Choreography program at the University of Jacksonville.
Suzanne Saltmarsh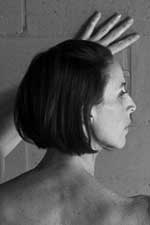 Suzanne Saltmarsh earned a BFA (1989) in Dance from Florida State University and Teaching Certification from Martha Graham School in NYC (1989). She performed with the Martha Graham Dance Company (1992), Dallas Black Dance Theater (1990-1992), San Francisco Opera Ballet (1997), and LabayenDance/SF (1998, 2000-2002 Enrico Labayen). She formed her own pick-up company, Saltmarsh Dance, in 1999 San Francisco, CA. Performing at ODC, SF, the Cowell Theater, Women's Work, and the Fringe Festival. She has taught through out the US and in Portugal (Escola De Movimento), Lima, Peru (1991), and Palermo, Sicily and Rome, Italy (1992).
A number of Ms. Saltmarsh's former students dance for a variety of professional companies in the States and abroad. John Lam, an outstanding student/dancer, was the recipient of the Princess Grace Foundation Award.
Before beginning her professional dance career, Ms. Saltmarsh demonstrated for the Florida State University Dance Department (Ethel Winter, Peggy Lyman), the Martha Graham School (Armguard von Bardeleben, Ethel Winter, Kevin Keenan, and Diane Gray), the Julliard School (Ethel Winter) and Texas Christian University (David Hochoy). Ms. Saltmarsh has taught and choreographed for the last 24 years. She has tirelessly given her students a passion and respect for the Art of Dance. Ms. Saltmarsh believes that Dance transcends cultural, economic, and religious beliefs; and that Dance has the power to communicate on an International level. It can reach audiences of all ages, and diverse cultural backgrounds to create a more informed and aware community that benefits all.
Andre Tyson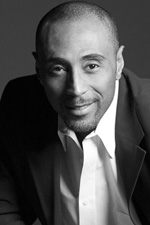 Andre Tyson, a native of Greenville, North Carolina, began his training at the School of the Garden State Ballet and the Alvin Ailey American Dance Theater/Joan Weill Center for Dance. He is a former Principal Dancer and Company Teacher with the Alvin Ailey American Dance Theater and also a Certified Pilates Instructor. He has created works for a broad range of companies from Ailey II, to the Milwaukee Ballet. Additionally, Mr. Tyson has taught at renowned dance festivals in Asia and Europe, served as an assistant to Talley Beatty and received several choreographic grants and academic awards.
Throughout his career he has studied and worked with a stellar list of distinguished master teachers, choreographers, directors and performing artists in concert dance, commercial theater, film, television and video. After ten years as an Associate Professor at the University of Wisconsin-Milwaukee Peck School of the Arts, Mr. Tyson is now Assistant Dean at California Institute of the Arts Sharon Disney Lund School of Dance.
Mr. Tyson's position as Assistant Dean at the California Institute of the Arts Sharon Disney Lund School of Dance provides him with exciting new challenges that nourish him as an artist, administrator and an educator. Presently, Mr. Tyson is delighted and honored to be the Gilman Fellow at Jacksonville University Masters in Choreography Program working on his M.F.A. in dance and choreography.
Exploring stimulating career opportunities, as well as new artistic frontiers, colors and heightens not only his life as a creator, performer, educator, but, like a pebble in a pond, ripples outward to influence and enhance the lives of his students and the dance community. The synergy and synchronicity of the art of dance is made manifest daily in the dance between teacher and student, choreographer and dancer, colleague and colleague, and college and community. These relationships, like art, are organic and evolving. Mr. Tyson remains committed to sharing his talents and giving back to the art form he loves and that has been such a force for good in his life and the lives of so many others.
Toranika Washington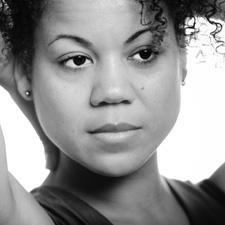 Toranika Washington received a M.A. in Curriculum and Instruction from Nova Southeastern University. She began her dance training with Michael Williams and Susan Quinn former members of Gus Giordano Jazz Dance Chicago. Toranika was a performer for Universal Studios in Orlando, and has adjudicated national competitions as well as won first place awards for her choreography. She has taught master classes and has been a guest lecturer for dance conferences. In 2010, Toranika was on the panel that wrote the New Generation Sunshine State Standards for the state of Florida. The NGSSS is used as a curriculum guide for K-12 dance educators, and school administrators to design and implement their dance classes. In 2011, she was one of eight national dance educators chosen to receive the SURDNA Arts Teacher Fellowship Award. The full scholarship sent her to Bates College in Lewiston, Maine where she collaborated with other dance educators and professionals from all over the globe. She is a member of the National Dance Education Organization, and an executive board member of the Florida Dance Education Organization. Currently, she is a Dance Director for University School of Nova Southeastern University, sponsor for the National Honor Society for Dance Arts. and the founder and director of Innovations Dance Theatre.
Shannon Watters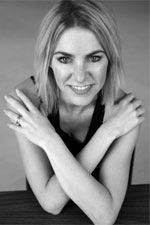 Shannon Watters is a dance instructor, choreographer, performer, and Treasurer for the Dallas Repertoire Ballet Board of Directors. She was born in Houston, Texas and moved to Dallas as a child, where she received her early training from the Dallas Repertoire Ballet and Academy of Dance Arts. She has been trained in jazz, ballet, pointe, lyrical, contemporary, modern, hip-hop, and tap. As a student, Shannon was awarded the Texas Achievements for the Gifted & Talented Scholarship and OMNI Richardson Arts Council Scholarship. Continuing her dance education, Shannon attended Oklahoma City University where she performed with American Spirit Dance Company and OCU Stars Pep Dancers her freshman year. She completed her undergraduate studies at Southern Methodist University, graduating Summa Cum Laude with a BBA in Finance and Economics. Currently, Shannon is pursuing her MFA in Dance Choreography at Jacksonville University.
Some of Shannon's performance experience includes a European modern and jazz tour through Austria, Germany, and Italy; Royal Caribbean Cruise Lines, where she was a performer, aerial artist, and costume mistress; Dallas Dance Company performances; BeautiControl industrials; Carpet One industrial; Toni & Guy industrial; Bally Total Fitness promotions; NBC 5 Health & Fitness Expo; Dallas Cowboys Half-Time Shows with Creed, Randy Jackson, and Jessica Simpson.
As a choreographer, Dallas Dance Company, Academy of Dance Arts, Allen High School, Dance & Arts Connection, Precision Dance Academy, and Bally Total Fitness have showcased Shannon's work. Her pieces she has set with the competition teams at Academy of Dance Arts have received outstanding choreography awards, high score overall routines, and most recently, the Federation of Dance Competitions FDC People's Choice Award.
Shannon has taught classes, master classes, and workshops for Academy of Dance Arts, Dallas Dance Company, the Dallas Cowboy Cheerleaders, Dance FX, Berkner High School, Allen High School, Dianne Cole Johnson School of Dance, Dance & Arts Connection, Precision Dance Academy, McMillan Junior High School, and Bally Total Fitness.
Currently, Shannon lives in Dallas, Texas with her husband and two dogs. She works with competition teams and teaches ballet, contemporary, jazz, and hip-hop classes at the Academy of Dance Arts in Allen, Texas. She is also choreographing and performing with Dallas Dance Company and other companies in the DFW metroplex.