2013 MFA Cohort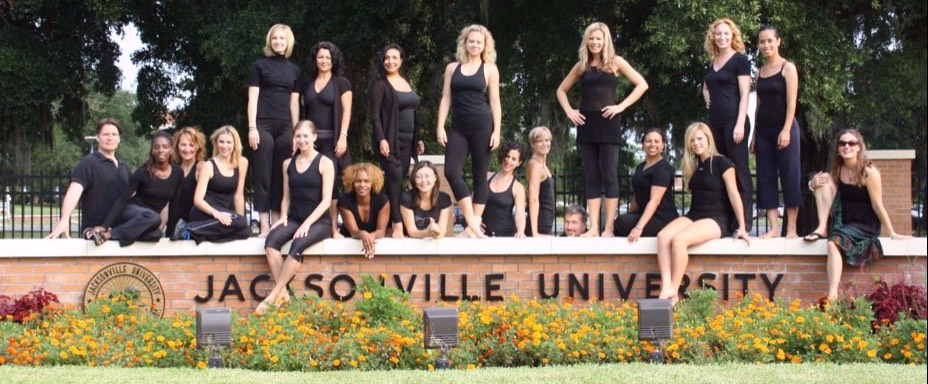 Krista Bower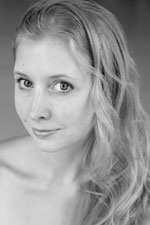 Krista Bower, originally from Michigan, is a dance artist, choreographer, director, and educator. Krista graduated Summa Cum Laude from Belhaven University in Jackson, MS with a BFA in dance. As a student, Krista received the Bezalel Award for outstanding artistic achievement and the Daniel Award for outstanding scholastic achievement. Krista performed with Living Water Dance Company from 2005-2006. She currently serves as Managing Director of Front Porch Dance, a contemporary dance company based in Jackson, MS which she co-founded in 2008. Front Porch Dance toured its most recent interdisciplinary performance, "this location," throughout Mississippi in 2010-2011. The company, a 501(c)3 non-profit, has received funding from the Mississippi Arts Commission, the Mississippi Humanities Council, and the Greater Jackson Arts Council. Krista is the owner and director of the Yazoo City School of Dance, teaching children of all ages. In addition, Krista serves as Specialty Instructor of Dance at Belhaven University teaching modern dance technique courses, producing dance concerts, and mentoring students throughout their senior capstone projects. Krista directed the USA International Ballet Competition Dance School and Teachers Workshop in 2010. The Mississippi Arts Commission granted Krista a Performing Arts Fellowship in 2011, a merit-based award given to "professionals producing works of high artistic quality." Krista is currently pursuing an MFA in Choreography at Jacksonville University/White Oak.
Joy Esplin
Joy loves discovery and exploring the imagination, and finds that choreographing, teaching, and performing dance fulfills that instinct within her. While attending Brigham Young University—Idaho she danced with the Contemporary Dance Theater touring six countries in Central America performing for thousands of people and dignitaries. Joy furthered her degree by choreographing and performing with Dancensemble and Kinnect Dance Companies at Brigham Young University in Provo, Utah. In 2006, Joy presented and published her research, "What a Pain in the Hip!: The Condition of Snapping Hip Syndrome in Dancers" and received her BA in Dance from Brigham Young University. She has presented her choreographic work, "Be Still" at the BYU Dance Symposium, Embodied Believing, in 2009. More recently, she has danced and choreographed for Aspire Dance Company. Through her studies and passion, she finds that dance is always new, exciting, and enlightening. It is this philosophy that she endeavors to pass on to her students. Joy teaches in several teaching capacities as she is adjunct faculty at Brigham Young University—Idaho, owns and operates Dance Unlimited in Rexburg, Idaho, and is a Teaching Artist for Idaho Commission on the Arts. At BYU—Idaho, Joy assists in training the dance majors as they enter the program. She has also choreographed works for her students and the touring Dance Alliance Company. As a studio owner, she organizes workshops, recitals and the business aspect of dance. She has been teaching in dance studios and creative dance in public schools for over six years. Joy edifies children of all ages and backgrounds by being a Teaching Artist in the state of Idaho. She assists administrators and educators in grant writing and program building for dance in their school. Joy believes that one of the most rewarding experiences in life is to see her student's progress, and that is what motivates her to continue her work.
Annette Flores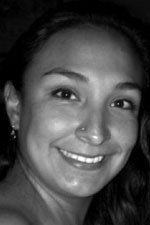 Annette Flores was born in San Antonio, Texas, where she began her first lessons in dance with her grandmother Teresa Champion. She was blessed to be born into a family of Flamenco Artist and is third generation artist in her family. Annette's dance studies include Flamenco, Mexican Folklorico, Ballet, Tap, Jazz, and Modern dance. She has studied with many instructors who include Vladmir Marek, Miguel Ponce, Sergio Martinez, Tracie Stanfield, Teo Morca, and Pilar Riojas and most recently Alonzo King. She is a graduate of Texas State University's Dance Department and is currently working on her MFA in Choreography at Jacksonville University. Aside from her new studies she continues to study and take classes at Broadway Dance Center, STEPS, and Ailey Extension Program in NYC. Annette has traveled and performed with Los Flamencos de San Antonio, Groupo Folklorico Mexicapan, and Mexico-Espana Dance Companies. Recently she has founded her own dance company which fuses Modern and other styles of dance together. Soul Fusion Dance Company has completed its first year of performances which included, 10mins Max in Austin, Texas, W-I-P in San Antonio Texas, Luminaria Arts Night out in San Antonio, Coolaborations with San Antonio Dance Umbrella, Una Noche de La Gloria, and its premier performance "Dance: A Way of Life." Currently she is an instructor at Teresa Champion Dance Academy, where she is the Director of Viva Dance Troupe, an instructor at Saint Mary's Hall Fine Arts Department, and an adjunct faculty member at San Antonio College in the Kinesiology and Dance Department. She has been fortunate enough to teach Workshop and Master Classes across San Antonio and Texas State University. Annette was the guest Artist in 2008 at Northwest Vista College where she recreated and set her piece Fusion de Vida to show at the American College Dance Festival. She has recently been asked to create a new piece in collaboration with City of San Antonio Parks and Recreation Dance Department for a Tribute to 9/11. Annette continues to live in San Antonio with her husband Jason, and her two children Janette and Jay Anthony.
Rachael McClellan Leonard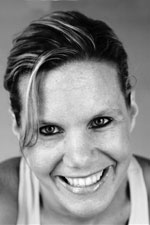 Rachael McClellan Leonard was born and raised in Massachusetts. She received her BFA in Modern Dance from the University of Utah and is in current pursuit of her MFA in Dance Choreography at Jacksonville University/White Oak as the recipient of the Howard Gilman Fellowship. Rachael is co-founder and Artistic Director of Surfscape Contemporary Dance Theatre in Volusia County, Florida where she has been awarded multiple corporate and governmental grants and developed over 60 original dance works. In addition, she has choreographed for companies and college dance ensembles throughout the U.S. and as a residing guest, has taught dance at Rowland Hall Saint Marks School, Lowell Elementary School, College of Southern Idaho, University of Utah, Alma College, Stoneleigh-Burnham School, Carolina Strut Dance Arts Centre, and Atlantic Center for the Arts. She was company member with Dance Performance Project and Pioneer Valley Balletin Massachusetts and was a soloist with Figure Five Danceand guest performer with CDTin Salt Lake City. Rachael had the opportunity to train with many influential dance artists while attending classes and workshops at Boston Ballet, Green Street Studio, ODC, Shawl Anderson Dance Center, North Carolina School of the Arts, NYU Tisch, Jacob's Pillow, Atlantic Center for the Arts, ACDFA, and the Departments of Ballet and Modern Dance at the University of Utah. In addition to directing SCDT, Rachael instructs Yoga, Pilates, and group exercise classes and serves as the Vice-President of the Board of the Volusia County Cultural Alliance (please link – volusiaculture.org) as an advocate for the arts. She lives in Port Orange, Florida with her husband and two children.​
Reyna Gaytan O'Leary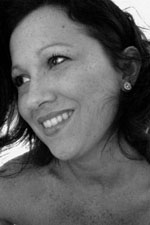 Reyna graduated from Brenau University with a Bachelor of Fine Arts in Dance Education. While at Brenau she was a member of Brenau Dance Ensemble where she had many opportunities to perform. Reyna began her training under the direction of Iris Hensley and Marina Levasheva at the Georgia Ballet, where she later became a company member and performed in many ballets such as The Nutcracker, Sleeping Beauty, Giselle, Carmen, and Serenade. She has performed as a company member for Duende Dance Theatre in Atlanta and Bighouse Dance Theater in Gainesville, GA. She has done extensive study with Phyllis Wiekart of High/Scope Educational Research Foundation, studying Education Through Movement. Reyna has served as a movement specialist for the Atlanta Ballet's Outreach program as well as the coordinator for Atlanta Ballet's Center of Education "Kids In Step" program. Reyna has been teaching dance in the public school system for 10 years. She is currently director of a high school dance program she developed at North Gwinnett High school in Suwanee, GA, where she has created the first chapter of the National Honor Society for Dance Arts in Georgia. She has served as the senior thesis adjudicator and has been a guest choreographer for Brenau University. She was also summer faculty for Brenau University's arts program – Firespark. In 2009 Reyna was asked to be on the writing committee for the new Georgia Performance Standards for Dance Education.
Jerry Opdenaker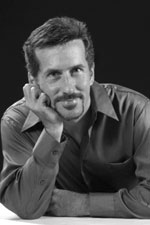 Jerry Opdenaker comes from Philadelphia Pa. and is a graduate from the University of the Arts. During his 22-year dancing career, he worked as a principal company member for ballet companies such as Pennsylvania Ballet, Kansas City Ballet and Ballet Florida. During the years spent in these companies, he worked with some of the world's greatest choreographers working in the field of dance. At Ballet Florida he was instrumental in the development, creativity and educational components of STEP Ahead, Ballet Florida's choreographic workshop. Serving as the Director, he propelled the program into the eyes of the National Endowment for the Arts, which awarded the Access to Artistic Excellence Grant twice and was declared a "Jewel of the Palm Beaches" in 2004. That workshop afforded him the opportunity to express and discover his true passion, choreography. His awarding winning "Coeur de Basque" began its life there. Since then he had been commissioned for new works such as, "Idyllic Realm" and "Bliss" for Ballet Florida and "From a Distant Wind" and "Bailame" for Ballet Gamonet. Jerry had the incredible privilege to participate in the Ballet builders 2003, New York City Ballet's 2005 Choreographic Institute and the National Choreographic Initiative 2007, in California. He has also choreographed for the Milwaukee Ballet, McKnight Foundation in Minnesota, Seanik Arts in Miami, Infinite Movement Ever Evolving​ in California, Art Basel in Miami and the Florida Grand Opera's production of Lakme. He was a feature choreographer in the documentary entitled Solo 1X2, which followed the process and artists with in the McKnight Foundation's Fellowship. He is very proud to serve as the Discipline Coordinator of Dance for the National Foundation for the Advancement of the Arts, YoungArts program. He has also developed a new company in Palm Beach County called O Dance, which had its inaugural first performance at the Duncan Theatre in February 2010 to a sellout audience and which fosters the exploration and discovery of new works of dance and artists.
Shin Park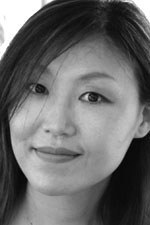 Shin Park is a performer and choreographer. She believes dance is the expression of a dancer's inner mind and the feeling of the dancer's inner experience. And the art of dance is a boundless world of inner experiences of the dancer and the audience, which blend in real life.
Shin Park has performed throughout the world to places such Asia, Indonesia, Malaysia, Singapore, Bally and throughout the United States. She has performed in American Dance Festival and her work was selected and has been performed in International Dance Festival. Shin Park has taught at various colleges and Universities in Asia and she has been performing and choreographing since 1993. She is excited to be in MFA at Jacksonville University and passionate to find joy and freedom in expressing herself creatively through music and movement.
Caroline Schmid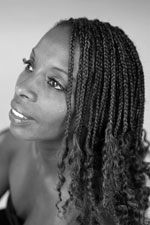 Caroline Schmid lives in the Jacksonville area. She has taught dance in both the public and private sectors. She is a graduate of the University of the Arts in Philadelphia, PA where she earned a Bachelor of Fine Arts in Ballet. Ms. Schmid was a resident guest artist at the Mid-Pacific Institute of the Arts in Hawaii. She has worked with Reginald Yates Dance Company and performed with Momentum Dance Company. Currently she is on the faculty at Douglas Anderson School of the Arts where she teaches African and Modern Dance. Also, Ms. Schmid is an adjunct professor at Florida State College Jacksonville, where she teaches Pilates. Ms. Schmid is working on obtaining her Master of Fine Arts in Choreography at Jacksonville University.
Christie Sullivan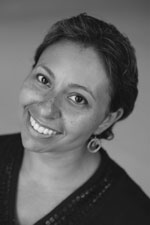 Christie Sullivan, a Dallas native, received her initial training at Ballet Dallas under the direction of Thom Clower. She has studied with the Paul Taylor II Dance Company, and earned a BFA in Dance Performance from Southern Methodist University in Dallas. Her performance credits include works by Laura Dean, Margie Gillis, Lar Lubovitch, Agnes de Mille, Helen Tamiris, Paul Taylor, and Bruce Wood. She has performed with Ballet Concierto de Puerto Rico in San Juan, Pointe Dance Academy of St. Croix, U.S. Virgin Islands, LaHunter InFlight Dance Theater, Beckles Dancing Company and Bruce Wood Dance Company. As a member of the Bruce Wood Dance Company for nine seasons, she has performed across the United States during their national touring program. She can also be seen as a dancer in the Barney Home Video Let's Make Music. She has served on the board for the Dance Council of North Texas and was recently awarded their Curtain Call Costumes Rising Star Teacher Scholarship award.
As a choreographer, her choreography has been showcased at DIFFA: Dallas Collection XV, The Hockaday School, Repertory Company Theater: West Side Story, and Texas Ballet Theater School Junior Ensemble. She served as choreographer's assistant for Bruce Wood in setting the piece, Rheology for Texas Ballet Theater and is currently Rehearsal Director for the Bruce Wood Dance Project.
Her teaching credits include Preston Center Dance, the Texas Ballet Theater School (Dallas and Fort Worth campuses), Texas Ballet Theater Summer Intensive, Dian Clough West Dance Studio, and Mary Lois School of Dance in addition to teaching and judging for Dance Olympus/ Dance America and Dance Masters of America Chapter #3. She is currently a member of the Fine Arts faculty at The Hockaday School and is pursuing her MFA in Dance and Choreography from Jacksonville University. She lives in Dallas, TX with her husband and her son.
April Wexelman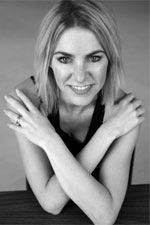 April Wexelman started her career in Los Angeles. She was awarded the California Arts Scholar Award at fourteen and was a scholarship student at California School for the Arts.
She also danced on scholarship with both the Houston Ballet for two years and The Kirov Ballet in Washington DC. She performed lead roles with the Malibu Ballet, Conejo Civic Ballet and California Dance Theatre. She also has a Bachelor's of Science Degree from Pepperdine University in Psychology, and participated in the Fine Arts Overseas program in Florence, Italy. Company repertory includes lead roles in: Swan Lake, The Nutcracker, Les Sylphide, Stars and Stripes, Carmen, Don Quixote, Paquita and Le Bayedere along with many contemporary ballets that were choreographed for the different companies. She has also done TV work dancing for Dick Clark's New Year's Special, and MTV for Malibu House Party.
After having children, Mrs. Wexelman taught at Dance 101 and Roswell City Dance, two of the largest and most prestigious schools in the Atlanta area. She created new hybrid classes such as Cardio Ballet, Weighted Barre at Dance 101, and worked with the highly awarded competition team at RCD. She was a member of the Atlanta based contemporary company Phyzix. April's choreography Slow Me Down was nominated for the Critics Choice Award at Onstage, and RamaLama won the Entertainment Award at Showstoppers. Her piece Blackbird won the Best Adaptation and Choreography award at LADF. She has taught for Barbara Thompson School of Dance setting pieces and teaching ballet and contemporary. She also is a choreographer and teacher with LaVilla School for the Performing Arts and Douglas Anderson School for the Performing Arts. Mrs. Wexelman has also taught at Florida State College, and Episcopal High School, as a guest teacher.
She teaches Dance Fitness at Dance Trance and recently coordinated and choreographed a flash mob, organizing multiple dance organizations and schools in the city to come together for dance and community. She recently choreographed a national dance commercial for Dance Trance. She teaches and choreographs at Fierce Dance Theatre, and is also teaching, choreographing and co-directing the YAGP program at Studio 1014.