Coral Reef Restoration Ongoing Project
​​​​​​One of Florida's most beautiful and valuable natural assets, the coral reefs in the Florida Keys, are facing numerous threats to their health, including predatory fish and algae. A Jacksonville University team of Marine Science, Mathematics, and Geography students and professors are studying the impact coral-eating fish and algae have upon coral reef health, and they are determining if the positioning of coral transplants in the ocean floor affects their ability to survive. Through the team's combined efforts, JU anticipates improving coral reef restoration efforts thereby benefitting Florida's ecology and economy.
Collaboration
Marine Science Ichthyology and Marine Ecology students are traveling to the Florida Keys to conduct fish counts and coral reef surveys.
BioStatisticsand Ichthyology students are collaborating by using the data collected to conduct statistical analyses comparing the fish communities among the different reef types. Together, the two disciplines will recommend additional research to gain greater understanding of coral reef ecology.
​Working under the tutelage of a Geography professor,​ Marine Ecology students will use fish count and reef data to develop maps providing spatial insight into the coral reef restoration efforts.​
Guided by the data, the maps, and the statistical analyses, Marine Science Ichthyology and Marine Ecology students​ will determine the optimal locations to transplant corals onto the ocean floor.
Marine Science will create and maintain a database to allow it to continually assess and improve upon coral reef restoration efforts in the Florida Keys.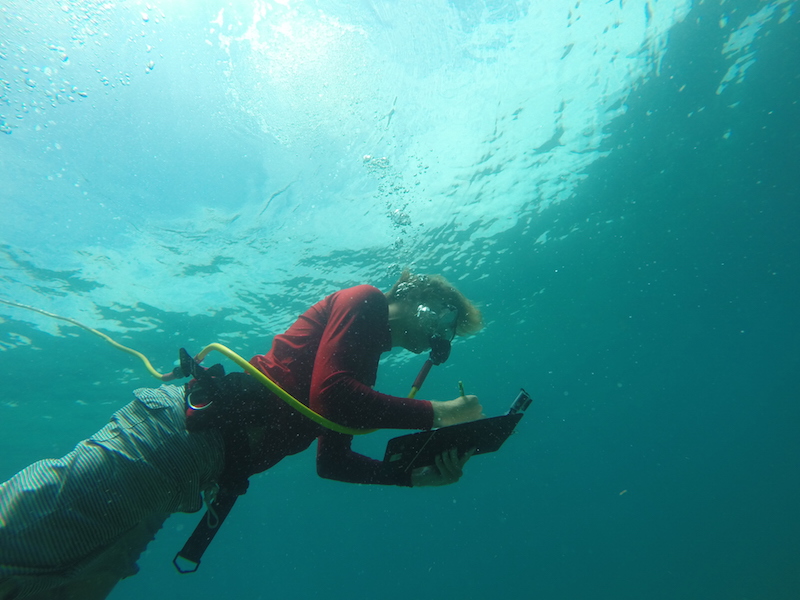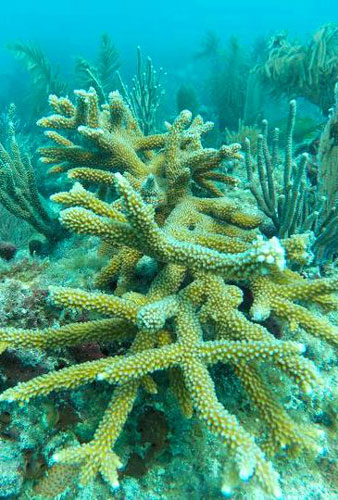 Industry Involvement
On-site research will be conducted at the Mote Marine Laboratory at Summerland Key, Florida. Jacksonville University and Mote entered into an agreement to offer joint courses and collaborate on research. Through this partnership, JU and Mote hope to educate the next generation of marine scientists and better serve our oceans and communities.
Professors/Disciplines involved
Dan McCarthy, Ph.D., Assoc. Professor, Department Co-Chair, Biology and Marine Science
Ashley Johnson, Ph.D., Resource Professor, Geography and Sustainability; Program Director of Sustainability Program
Anthony (Andy) Ouellette, Ph.D., Assoc. Professor, Department Co-Chair, Biology and Marine Science; Program Director, "The Science Of..." Educational Video Magazine
Anna Little, Ph.D., Asst. Professor, Mathematics
David Vaughan, Ph.D., Mote Marine Laboratory
Learn More
To learn more about the programs involved in this Collaborate JU project, visit: