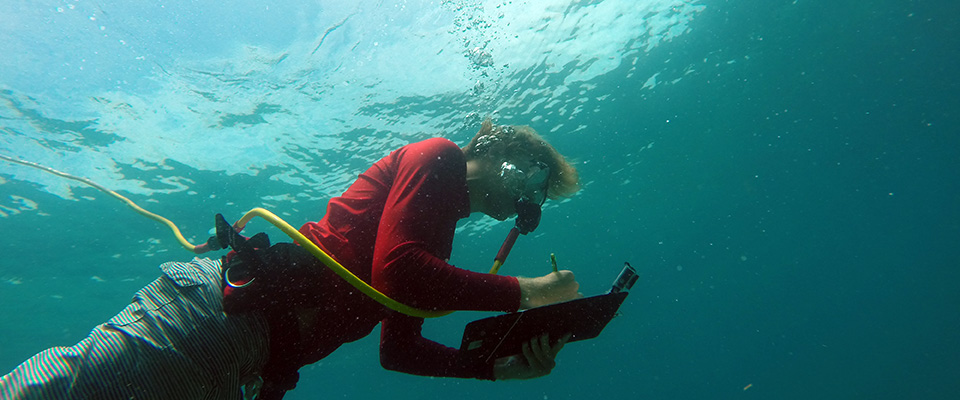 Collaborate JU
Related Links
​​Collaborate JU is part of the Florida EPIC Program at Jacksonville University, which focuses on Entrepreneurism​​, Policy, Innovation, and Commerce.​ The EPIC Program is housed in JU's Office of Research & Sponsored Programs.
Jacksonville University understands the value of collaborative real world experiences. Working as a team on Collaborate JU projects, students and professors from multiple disciplines join forces with industry experts to solve challenging problems. Through these experiences, students become engaged, active participants in their education and are better prepared to enter the workforce.
The benefits to students include:
Becoming conversant in multiple disciplines
Gaining a more in-depth understanding of their major
Expanding options as to potential careers
Learning to function in a team setting
Appreciating the value of diverse perspectives
Using creativity to solve challenges
Sharpening critical thinking and analytical reasoning skills
Improving interpersonal communication skills
Developing leadership and project management abilities
Networking with industry experts
​Current Projects
OCEARCH Support with Unmanned Aircraft Systems (awarded $23,944)
Bryan Franks, Assistant Professor of Biology and Marine Science, and Ross Stephenson, Assistant Professor of Aviation
The Department of Biology and Marine Sciences and the Department of Aviation will launch a drone from the OCEARCH vessel to increase the range and probability of shark detection, reducing the average cost of per-shark detection. OCEARCH expeditions cost on average $500,000 per trip and each expedition locates about two great white sharks, resulting in an average cost of $250,000 per shark. The great white shark is a relatively shy animal that does not usually approach the OCEARCH vessel, so smaller boats are deployed to locate them. Because the fixed-wing Foxtech Baby Shark drone has a nine-mile range and 2.5-hour flight duration, the time to search will decrease and the search area will increase. Additionally, the Foxtech Baby Shark is ideal for shipboard operations because of its vertical take-off and landing capability.
Design and Testing of a Hydrokinetic Flume Tank (awarded $10,800)
Fatih Aydogan, Assistant Professor of Mechanical Engineering, and Jeremy Stalker, Associate Professor of Biology and Marine Science
The goal of this project is to design and construct a cost-effective, closed-loop water flume capable of simulating the low-velocity flow conditions seen in the St. John's River. Faculty investigators and student participants will design and test a hydrokinetic flume tank, providing students with hands-on laboratory experiments that ultimately will improve student learning in engineering and marine science. This experimental set-up will foster science activities in JU and create a novel project experience for students that will allow them to visualize and measure the effects of low-velocity water flows in their fields of study.
Click here for 2018-2019 awardees Click here for information about funding opportunities
New Palm Coast Campus Gets Green Light
Jacksonville University President Tim Cost and Palm Coast Mayor Milissa Holland announced today, Dec. 15, 2020, that Jacksonville University is partnering with the City of Palm Coast, Fla., to build a Palm Coast Campus and bring in-demand healthcare graduate …