Faculty
​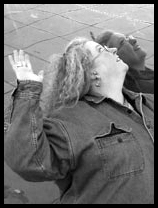 Dana C. Tupa's work has been exhibited throughout the Southern United States, including Texas, Oklahoma, Louisiana, Mississippi, Alabama, Tennessee, Kentucky, Indianapolis, and Florida. Her work has been reviewed and published in numerous periodicals and newspapers, making history at the American Quilt Society's National Quilt Museum. She has presented on her work at local, state, and national conferences—from the Monarch Tile Show, the National San Angelo Ceramic Symposium, the Contemporary Art Center's Art Speak in New Orleans, Potter's Rendezvous of Louisiana, NOLA Fired-Up!, the Jacksonville Museum of Contemporary Art's Art Summit, National Council on Education for the Ceramic Arts, to the Amelia Island Quilt Guild and other workshop venues. She is in multiple collections, with purchased acquisitions at The Bluegrass Museum of Contemporary Art, Newcomb Art Gallery, the City of Jacksonville's West Regional Library, The Crystal Dehan Museum, and permanent university and corporate collections. Tupa has been the recipient of Artist Enhancement Grant awards and, at Jacksonville University, the prestigious Excellence in Scholarship and Professional Activities and the Excellence in Service faculty recognition awards.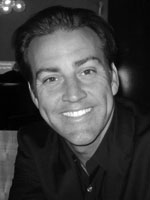 Bill Hill holds a Master of Fine Arts degree in Electronic Intermedia from the University of Florida and a Bachelor degree in Communications from the University of North Florida. He is a receiptant of a University Academy of Scholars Grant funded in part by the Jessie Ball duPont Fund. His work has been exhibited at the THAILAND NEW MEDIA ART FESTIVAL in Bangkok, Thailand, the VAD 2003 - FESTIVAL - VALINTERNACIONALDE VIDEO ARTS DIGITALS in Girona, Spain, the V SALON INTERNACIONAL DE A RTE DIGITA Lin La Habana, Cuba, PixxelPoint's international exhibition in Slovenia, Siggraph's Annual International Conference, as well as in galleries and museums throughout the United States. His work has been published in numerous periodicals and newspapers including Computer Arts, Exposure and Leonardo, in addition to the book entitled "Art, Technology, Consciousness: Mind @ Large". Presentations on his work have been given at national and international conferences including Siggraph, the College Art Association, the International Symposium on the Arts in Society, International Conference on Computer, Communication and Control Technologies, and Consciousness Reframed at the Centre for Advanced Inquiry in the Interactive Arts in Newport, Wales.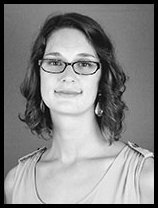 Lily Kuonen holds a Master of Fine Arts degree in Painting from Savannah College of Art and Design and a Bachelor of Fine Arts degree in Studio Art with a concentration in Painting from University of Central Arkansas. At Jacksonville University, Kuonen is Assistant Professor of Foundations and 2D Art. Recently, she was the Featured Artist for the Highway Gallery exhibiting works on 26 digital billboards as a public art experiment launched by Florida Mining Gallery and Clear Channel. Her work has been exhibited at; BOCA Museum of Art, FL; The Arlington Arts Center, VA; The Cummer Museum of Art and Gardens, FL; Herman Maril Gallery, MD; The Fuller Projects, IN; Halsey Institute of Contemporary Art, SC; and SCAD Gallery, Hong Kong. Kuonen regularly presents lectures at conferences including the Foundations Art Theory and Education (FATE) Conference, the Southeastern College Art (SECAC) Conference, and Integrative Teaching International (ITI). Kuonen has been the recipient of an Emerging Educator Fellowship, been featured in the Educator's Showcase, and contributed to "Contemporary Learning Communities" in the Future Forward: Foundations Now publication from ITI. She has received a Target Professional Development Grant and both an Artist Grant and a Work Exchange Grant as an Artist in Residence at the Vermont Studio Center. Recently, she facilitated, directed, and set designed the third act in a hybrid Collaborative Performance Project launched by the College of Fine Arts at JU entitled Generations.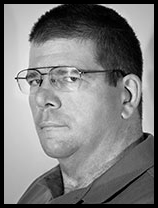 Eric Kunzendorf has been teaching computer graphics and animation at the college level for the last two decades at such varied institutions as Jacksonville University, the New Hampshire Institute of Art, the Atlanta College of Art and the School of Visual Arts' Savannah campus. He holds a Bachelors of Arts in Art history from Columbia University and a Masters of Fine Arts in Drawing and Painting from the University of Georgia.
Eric has contributed to several works including "Mastering Maya 8.5", "Mastering Maya 7", "Maya 5 Savvy" and "Maya: Secrets of the Pros Vol. 1". His animations, "Final Project Assignment" and "Mime In A Box", have made appearances at the Siggraph Computer Animation Festival in 1999 and 2000 respectively. His 2004 animation "The Secret Life of Netsuke" won first place in SEDAF-the Southeastern Digital Arts Festival. Most recently, his animation "Courage" appeared in the 2010 CitrusCel animation festival in Jacksonville, Florida. His animation "Lathe of God" has appeared in the 2013 CitrusCel animation festival and the 2013 Blue Plum animation festival in Johnson City, Tennessee. He has also exhibited computer-generated prints on the regional and national level.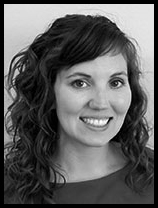 Tiffany Leach holds a Master of Fine Arts degree in ceramics from the University of Georgia, where she was the recipient of the Dorothy McRae Ceramic Scholarship and the John D. and Marilyn Kehoe Scholarship. Leach received her Bachelor of Fine Arts degree in Studio Arts with a concentration in ceramics from the University of North Carolina at Charlotte. She has exhibited and presented her work in the Southeastern United States for the past decade in galleries and museums such as MOCA Jacksonville, Florida; Cummer Museum of Art and Gardens Jacksonville, Florida; Art Center West Roswell, Georgia; Lyndon House Arts Center Athens, Georgia; Corner Gallery Oak Ridge, Tennessee; Sprull Gallery Atlanta, Georgia; 360 Gallery Charlotte, North Carolina, MoNA Gallery at NoDA Charlotte, North Carolina and at the National Council on Education for the Ceramic Arts. Leach has also exhibited and presented her work internationally at La Mostra in Cortona, Italy. She has work in numerous collections, most recently in the Thomas G. Carpenter Library at University of North Florida, a collection of more than 100 pieces of work by the region's notable Artists. Her work has been published in periodicals and newspapers including Charlotte Style Magazine, Arbus, and Flagpole. She currently teaches in the College of Fine Arts at Jacksonville University.​​